Two paintings by Vincent Van Gogh which were stolen by sledgehammer-wielding thieves have been recovered from the Italian Mafia by police.
The artworks vanished in 2002 when thieves smashed their way into Amsterdam's Van Gogh Museum.
But anti-Mafia police found the 1882 work "Seascape at Scheveningen" and a later work, "Congregation leaving the Reformed Church in Nuenen" during a dramatic raid on a seaside town near Pompeii, officers said on Friday.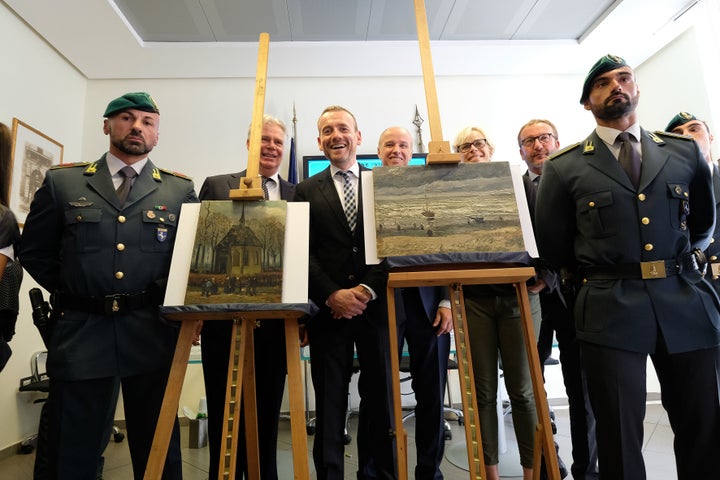 The Associated Press reported that police in Naples said the paintings, of "priceless value," were discovered as part of a crackdown against a Naples-based Camorra crime clan suspected of cocaine trafficking.
The paintings were found wrapped in cloth in a safe in a house in the picturesque seaside town of Castellammare di Stabia, near Pompeii according to the BBC.
They were with other property worth "tens of millions of Euros," the police said.
The museum in a statement on its website Friday said the paintings, found without their frames, are in "relatively good condition."
The museum said the paintings, inspected by a curator, do show "some damage".
On the night of 6-7 December 2002, thieves broke into the museum through the roof and used sledgehammers to break a first-floor window, according to the BBC.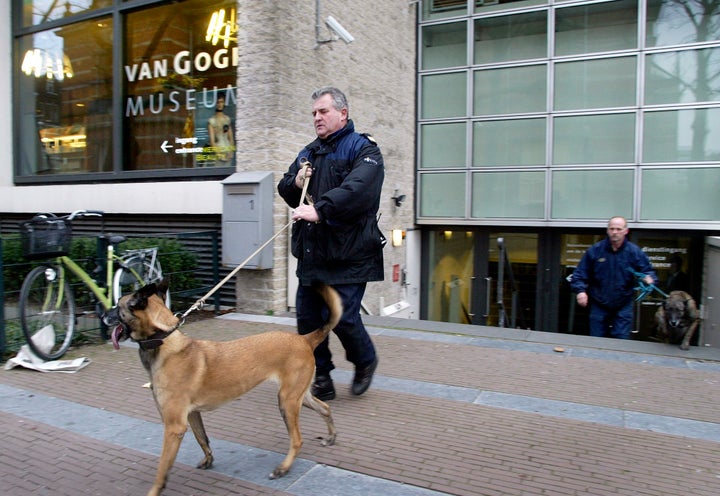 Experts were perplexed at the time as to how the paintings had been taken because guards had been on patrol and infra-red security systems were in use.
Two Dutch citizens were jailed for theft over the incident but always maintained their innocence.
Axel Rüger, director of the Van Gogh Museum, present at the press conference in Naples on Friday, said: "After all those years you no longer dare to count on a possible return.
"We owe a great debt of gratitude to the Italian Public Prosecutions Department, the members of the Guardia di Finanza investigation team, the Italian police, the Dutch Public Prosecutions Department, the liaison officers of the Dutch Public Prosecutions Department in Rome and everyone else involved.
"The paintings have been found! That I would be able to ever pronounce these words is something I had no longer dared to hope for. It is not yet certain when the works will come back to Amsterdam. But I fully believe that we can, once more, count on the unconditional support of the Italian authorities."
It remains unclear when the paintings will be returned to Amsterdam.
Rüger, added: "It is really a major step that the paintings have been found. We have been waiting for this moment for 14 years. And naturally the only thing you want is to take them straight home with you.
"But we will have to exercise a little bit more patience, but I am convinced that we can count on the support of the Italian authorities."