A vegan cafe in Tbilisi has been targeted by far right extremists who threw meat and sausages at patrons at the weekend.
Alleged neo-Nazis became violent after storming the cafe as customers watched a film in the Georgian capital on Saturday.
The men then reportedly started eating and throwing grilled meat, sausages and fish at patrons and staff at the Kiwi Cafe.
Police were called after a brawl erupted but the attackers fled before the authorities arrived.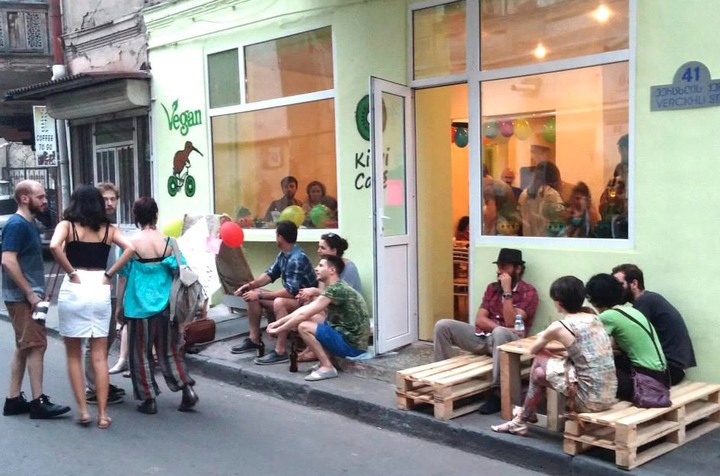 Staff said that the people who entered the cafe "were neo-Nazis" who "support fascist ideas".
The cafe has appealed for the public's support.
The cafe's neighbours allegedly have a "negative attitude" towards the establishment because of the causes it supports and the way customers dress.
Some of the neighbours sided with the attackers, a post on the cafe's Facebook page says.
The post reads: "At these painful moments, when we were the most vulnerable, they decided to attack.
"None of them knew what exactly happened, what was the point of the conflict and who provoked it – they were not interested to know, and they are still not interested now.
"Finally, they had a chance to could find a reason to express their baseless hatred toward us – and they started to blame us, although we were the victims of an absurd and unintelligent provocation by fascists. (sic)"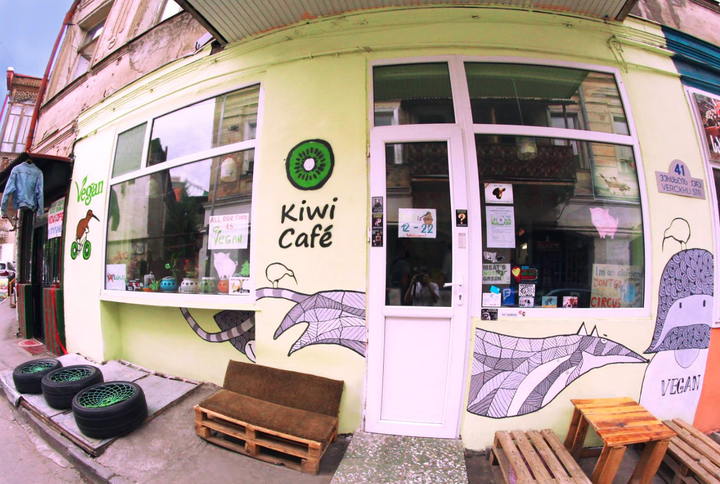 The post continued: "Locals took the side of fascists just because in their view we are 'different'.
"They started to say that we are guilty not only of this conflict, but also because we broke their so-called peace – peace of watching TV and eating sunflower seeds.
"They said that we must leave 'their' street, leave the country, do not 'establish our procedure', because in Georgia it's not accepted to act like we do.
"They didn't want to hear anything – they yelled, groundlessly threatened us. One of them attacked with the knife – first toward fascists and after that toward to us."
Staff from the cafe later told the BBC they had received messages of solidarity, both in Georgia and internationally, but that some people had also left angry comments trying "to defend those fascists".
Owners of the cafe are appealing for financial contributions to install security cameras in case of repeat incidents.
The incident comes just days after a march by right-wing nationalists through the centre of Tbilisi, fueling concerns about the growing far-right in Georgia.