Vladimir Putin has claimed that that the Panama Papers document leaks are part of a US-led plot to weaken Russia and denied any links to offshore account.
The Russian president said Western media pushed the claims of his involvement in offshore businesses even though his name didn't feature in any of the documents leaked from a Panamanian law firm, the Associated Press reported.
The Panama Papers revealed a number of offshore companies owned by people close to Putin and it has been suggested these were used for money laundering, according to the BBC.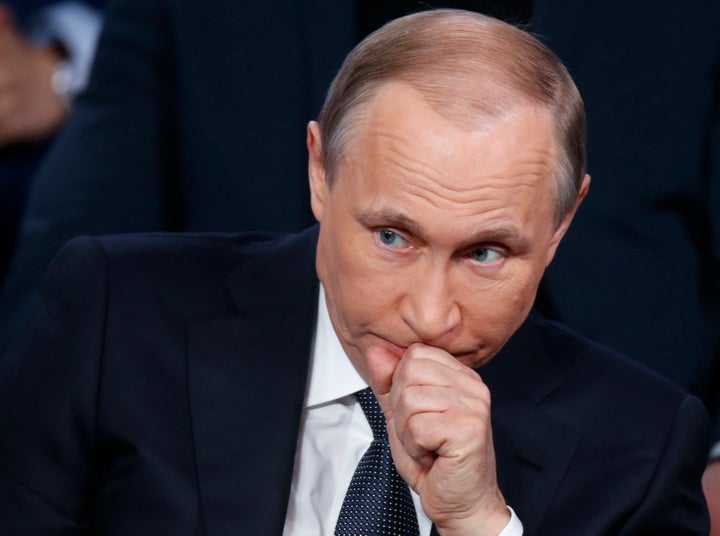 But Putin claimed that the allegations were part of a US-led disinformation campaign against Russia.
He said: "They are trying to destabilise us from within in order to make us more compliant."
He also defended his long-time friend, Sergei Roldugin, named as the alleged owner of two offshore companies.
According to leaked data, the companies were involved in a number of suspicious deals, although the cellist - who is also godfather to Putin's daughter - has not yet publicly commented on the allegations, according to the BBC.
Putin said Roldugin had done nothing wrong and described him as a philanthropist who spent his own funds to buy rare musical instruments for Russian state collections.
US State Department spokesman Mark Toner rejected the notion that the US is behind the allegations. "I would reject the premise or the assertion that we're in any way involved in the actual leak of these documents," he told reporters in Washington.
The list of names of those implicated is extensive and covers a multitude of nationalities. Among the countries with high profile figures named in the reports are the UK, Iceland, Ukraine, Pakistan, Saudi Arabia, Russia and Argentina.
Related