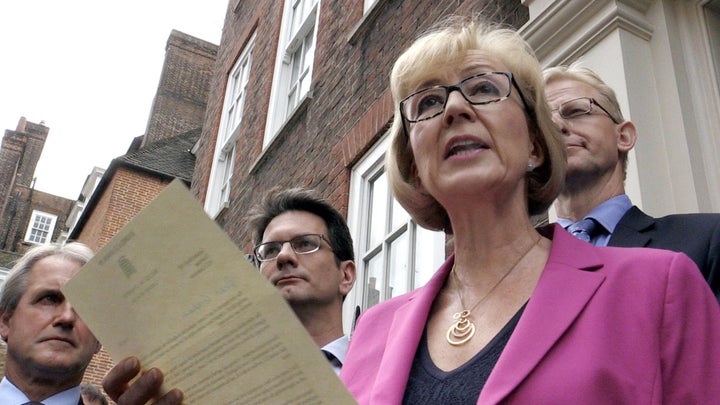 The move, which paves the way for Remain campaigner Theresa Mayto be the country's new prime minister, comes after the departure of several prominent 'Leave' MPs from the forefront of politics.
Prominent leave campaigner Nigel Farage stepped down as Ukip leader following the result, while Liam Fox was also moved out of the limelight after a short bid running for the Tory leadership.
Leadsom's dramatic announcement prompted many people to poke fun at key Leave campaigners at following through on their word - by leaving.
Labour MP Mary Creagh, presenter Jon Snow and journalist Piers Morgan also took to social media to mock the Leavers' sudden disappearance.
The ridicule came after Leadsom withdrew from the leadership competition.
Theresa May, the only remaining contender, will be formally confirmed as the new party leader as soon as the Conservative Party board has been consulted, Graham Brady, the chairman of the Tory backbench 1922 Committee, has said, although he refused to give an exact timetable.
Both Labour and the Lib Dems have said May should go to the country in a general election.
SEE ALSO: