Travelodge has revealed some of the most unusual items left behind in its 557 UK hotels during 2018 – and, we have to say, people are both weird and incredibly forgetful.
A blue-eyed cockatoo called Brexit, a replica of Meghan Markle's wedding dress, an amazing Technicolour Dream Coat, a chest full of semi-precious stones and a 5ft teddy bear made from sweet and savoury popcorn all ended up in Travelodge's Lost and Found office.
Customers seem to have a knack for leaving their pets behind including two Persian cats called Moet and Chandon, three butterfly tail fish called Kim, Kourtney and Khloe, as well as Brexit the cockatoo. Not good, guys.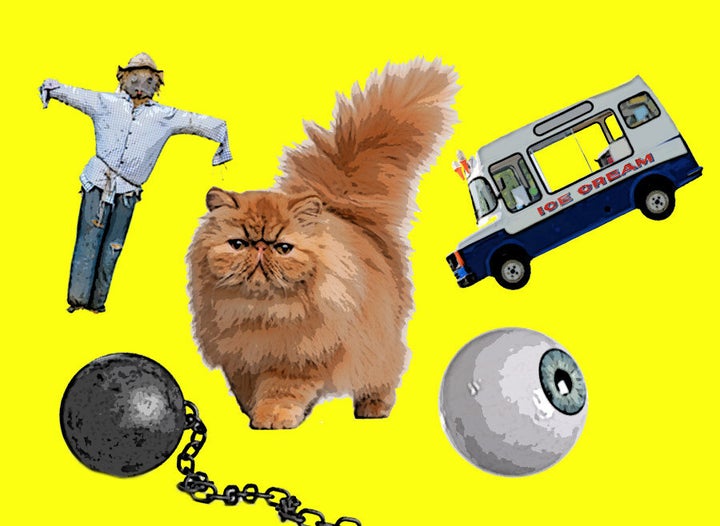 The items in lost property ranged from the relatively normal – a Louis Vuitton man bag containing designs for a new product launch, a suitcase full of business books and a 'TOTT3NH4M' personalised number plate – to the downright bizarre.
Yes, that includes a flat-pack greenhouse, life-size scarecrow, gallon of water from Loch Ness, 30lb ball and chain, traffic lollipop stick and doggy throne.
A royal enthusiast from Houston, USA, had to make a return journey from Heathrow airport and purchase a new airline ticket when she left behind her much treasured Meghan Markle replica wedding dress. As you do.
The chain has also seen a rise in more valuable items being left behind at its hotels. This includes a chest of valuable semi-precious stones at London Bank Travelodge and a rare bottle of vintage champagne worth over £1,000.
Shakila Ahmed from Travelodge said: "We do get a range of fascinating items left behind. "When it comes to why so many customers forget their treasured items, there is one common theme, and that's living in a fast and furious world."
The most commonly left behind items are mobile phone chargers, tablets, business papers, teddy bears, toiletry bags, PJs, socks and ties, books and, topically, drones. All items which are not claimed within three months are donated to local British Heart Foundation charity shops.