If you're about to start drinking again after a month of Dry January, "shim" cocktails could help ease you in.
Shims are drinks with a lower "alcoholic strength by volume" (ABV) than their mainstream counterparts.
In shim cocktails, strong spirits such as vodka, gin and whisky are replaced by lower percentage alternatives, such as vermouth or herbal liqueurs, allowing you to enjoy a tipple or two without the headache the next day.
The good news is shims are becoming increasingly popular, with a number of UK bars now offering the drinks to help you continue your January health-kick all year.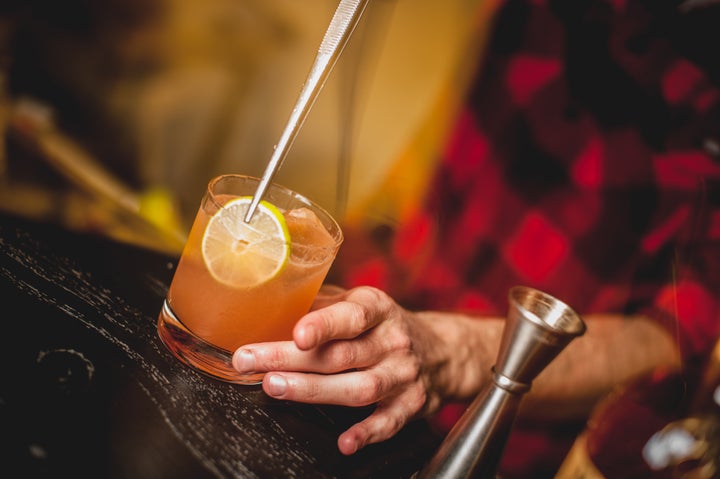 The term shim was coined by US-based author Dinah Sanders, who runs the cocktail blog Bibulous.
"Shims are low-alcohol cocktails with no more than half an ounce [14ml] of strong spirits - and by strong spirits I mean anything 40% alcohol by volume or above, so things like gin, whiskey, rum, stronger liqueurs," she told The Huffington Post UK.
"Other than that alcohol content distinction, shims range just as widely in style and flavour as other cocktails: bitter to sweet, dressy to casual."
When researching the history of cocktails for her blog, Sanders discovered low-alcohol cocktails have existed for years, (Pimms is a classic), but there was no word to distinguish them.
"I sought a simple, brief, friendly term that could be used when ordering a drink," she said.
"As in 'I had a light lunch, so just a shim before dinner, thanks' or 'oh we're going on to another bar after? Let's have shims this round then.'"
Slowly but surely the idea has caught on, with fellow bloggers and bars using the term or creating menus inspired by the concept.
You can now enjoy less alcoholic drinks at nationwide bar chain Be At One, by ordering a beverage from their alternative "virtuous" cocktail menu.
The drinks are lower in ABV than the mainstream cocktails and are made with natural sugars.
Examples from the current menu include the Almond Mocha, made from Kahlua, almond butter, raw chocolate powder, almond milk and palm sugar syrup, and the Bee's Knee's, created with Beefeater gin, lemon juice, Manuka honey and pollen syrup.
"We introduced the virtuous cocktail category to our menu two years ago because we wanted to adapt to our guest profile who were becoming more health-conscious," Be At One operations director Andrew Stones told HuffPost UK.
"We developed cocktails that were lower in ABV and made with healthier sugars and they have proven very popular since their introduction – last year alone we sold 85,000 virtuous cocktails."
Restaurant chain Hawksmoor now has a "Bridging Drinks" section on its menu, containing lower ABV drinks perfect for the afternoon, while newly opened Middlesborough hangout Bar Zero and London's Redemption go one-step further, maintaining a strict zero alcohol policy.
It's not just cocktail sellers that are getting in on the reduced alcohol trend.
Later this month, Goose Island Beer will be adding a lower ABV alternative to their repertoire, while Lidl is set to launch a new range of lower ABV wines.
A standard glass of white wine has an ABV of around 12-12.5%, with some going up to 16%. Lidl's new collection, launching on 26 January, will include the Portugese Casa Ermelinda Freitas Rosário with an ABV of 10.5% and the South Western Cuvée Royale Côtes de Gascogne, which has an ABV of 11%.
If you fancy creating your own shim cocktail at home, you can try making the 'Adonis' as featured in Sanders' book.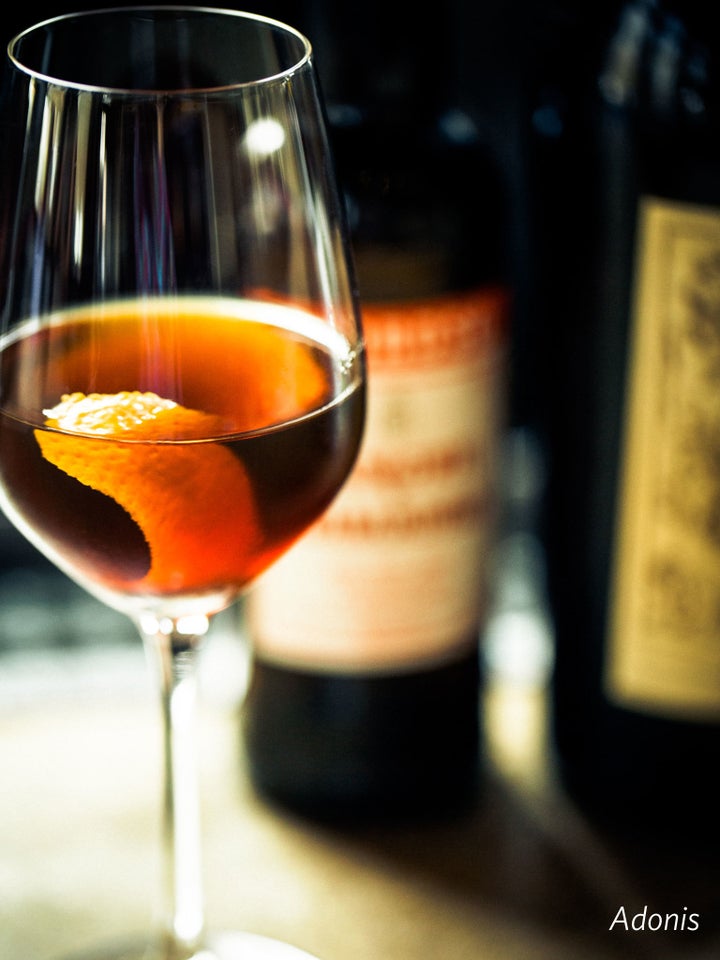 The cocktail dates back to the mid-1880s and was named in honour of the first Broadway musical to run for more than 500 performances.
Recipe:
1.5 oz. dry oloroso sherry
1.5 oz. Carpano Antica Formula sweet vermouth
2 dashes orange bitters
To Make:
Chill a cocktail glass.
Stir ingredients with ice and strain into glass.
Optionally garnish with an orange peel.
Forget Dry January, drinking shims could help you cut your alcohol content, all year round.