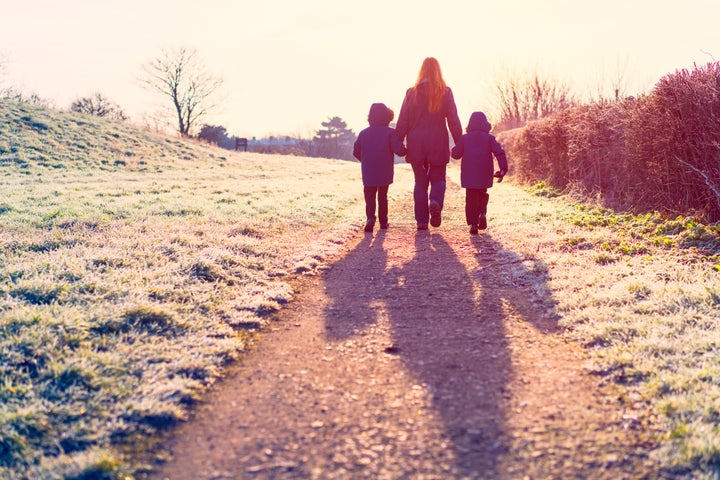 With energy prices rocketing to unaffordable levels – the latest price cap rise will see the average household paying up to £3,549 a year from October – it's likely we'll see a rise in 'warm banks' this winter.
For those lucky enough to not yet be familiar with the term, warm banks are public places where people can go to keep warm in the winter, when they can't afford to keep their heating on at home.
It's a devastating reality that warm banks are needed in one of the world's wealthiest countries. But this is now the case thanks to inflation, a cost of living crisis and record energy bill hikes.
Here's what you need to know about the rise in warm banks – and where to find them – come winter.
Where did 'warm banks' come from?
In July this year, Money Saving Expert's Martin Lewis tweeted about a potential need for warm banks off the back of the energy price hike and soaring inflation. This would see public buildings such as libraries, community centres and churches open their doors to those who can't afford to keep their heating on at home.
"Can't believe I'm writing this, but I wonder if this winter we'll need 'warm banks'," he said, describing them as "the equivalent of food banks, where people who can't afford heating are invited to spend their days at no cost".
The idea isn't a new one. In 2021, a community support group in Bungay, a town in Suffolk, set up a 'Warm Rooms Project' which provided heated spaces for residents of the town and its neighbouring villages to go and keep warm.
Now more councils across the UK are considering the possibility of opening warm banks this winter. Although poverty campaigners and charities warned this isn't a sustainable solution to the problem – and ultimately the buck stops with the government to intervene.
The charity chair of Canterbury Food Bank, Martin Ward, told Kent Online that if warm banks become necessary we will have reached "the most desperate of times".
"We welcome it, but as a stop-gap, because a permanent solution can only be found by government," he said.
Why are they needed?
The UK is facing an unprecedented rise in living costs – our food is more expensive, our fuel is more expensive and our energy bills are about to see another massive hike come October. For many households in the UK this is simply unaffordable.
As a result it's likely that lots of people will turn their heating off because they can't afford to heat their homes. But in the coldest months, which can sometimes see temperatures dip well below 0°C, people still need to stay warm – especially the elderly and those more vulnerable to the cold. Public buildings would be open and heated anyway, so the idea is that people can head to these locations during the day to stay warm.
There are limitations
Obviously the idea of 'warm banks' isn't a one-size-fits-all solution, as it would exclude many people who are housebound or have limited accessibility, as well as those living in rural areas.
It also ignores the fact people would need to leave their homes in the first place to go out into the cold to get to these spaces – and that these spaces wouldn't be open at night, when temperatures drop even more and heat is especially needed.
We also know Covid-19 has an appetite for spreading indoors during the winter months, which may mean warm banks inadvertently fuel the spread of the virus – and other winter bugs – piling extra pressure onto the NHS.
Who's running them?
Councils, poverty charities and local community support groups will be organising warm banks – however access will vary depending on where you live.
The mayor of Bristol, Marvin Rees, said they'll be opening a city-wide network of warm places (or 'Welcoming spaces') in October. Sheffield City Council is also looking to open them.
In Scotland, an investigation by the Daily Record revealed councils including Glasgow, Dundee, Aberdeen, Perth and Kinross, South Ayrshire, Fife, South Lanarkshire, Falkirk and East ­Renfrewshire are considering warm banks (or similar measures).
What's the government doing then?
The bill will be administered directly to suppliers, so there's no need to apply for this. You'll see a discount of £66 applied to your energy bills in October and November, rising to £67 each month from December through to March 2023.
A government spokesperson said: "Direct support will continue to reach people's pockets in the weeks and months ahead, targeted at those who need it most like low-incomes households, pensioners and those with disabilities.
"As part of our £37 billion package of help for households, one in four of all UK households will see £1,200 extra support, provided in instalments across the year, and everyone will receive a £400 discount on their energy bills over winter.
"The civil service is also making the appropriate preparations in order to ensure that any additional support or commitments on cost of living can be delivered as quickly as possible when the new Prime Minister is in place."
Other financial support from the government:
For all disability benefit claimants, a one-off £150 disability cost of living payment will be made from September.

Three million vulnerable households will receive another £150 from October through the Warm Homes Discount.

Pensioner households will receive an additional £300 this winter via the pensioner cost of living payment and £300 through Winter Fuel Payments in November and December.

Eligible households will receive the second instalment of the £650 cost of living payment for those on means-tested benefits over the autumn/winter. This will be worth £324 and will be in addition to the £326 paid since July.
But campaigners are warning there isn't enough support for families to cope with rising costs. Adam Scorer, chief executive of fuel poverty charity National Energy Action, said: "The scale of harm caused by these price rises needs to sink in. A warm home this winter will be a pipe dream for millions as they are priced out of a decent and healthy quality of life.
"Households need money in their pockets to weather this storm or we are going to see millions in dangerously cold homes, suffering in misery with unimaginable debt and ill health.
"Action is needed now to prevent the bleakest of winters."
The consumer watchdog Which? said the government's financial support for all households needs to increase from the current £400 to £1,000 – or from £67 to £167 per month – from October to March.
The Liberal Democrats have said the government should cover the shortfall to energy suppliers this October to ensure they can supply customers at the current rates.
If you are a charity or council setting up warm banks this winter, please get in touch with details and we will update this article to reflect that. You can email us at uklife@huffpost.com.