A 12-year-old boy with severe epilepsy has been granted permission to take cannabis oil after suffering "life-threatening" seizures in hospital - however the decision by the Home Office will only enable him to take the drug for 20 days.
Evidence suggests the oil helps keep Billy Caldwell's epilepsy under control. After the substance was confiscated at Heathrow on Monday, his mum Charlotte Caldwell faced a race against time to overturn the ban as her son's condition deteriorated.
Home Secretary Sajid Javid has since issued a temporary licence for Billy to be treated with the oil. But what actually is it?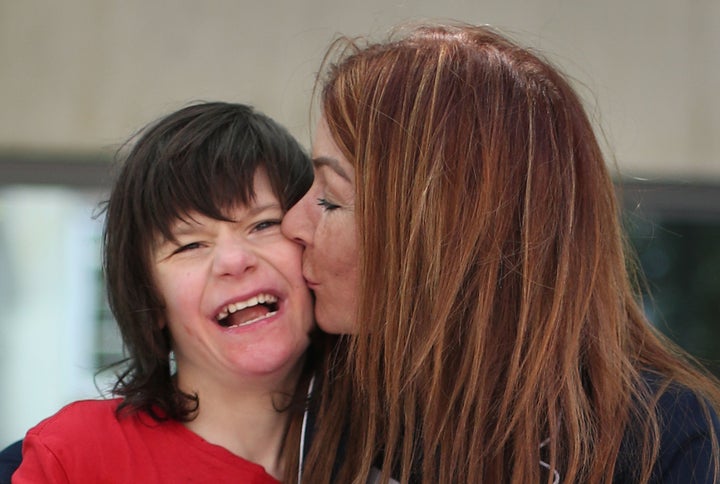 What's the different between cannabis and cannabis oil?
Cannabis is a plant which can be used as a psychoactive drug and is therefore illegal to possess or supply in the UK. Because people smoke it, it can be harmful to the lungs and it has also been found to increase the risk of developing psychotic illnesses like schizophrenia.
Cannabis oil, on the other hand, is sometimes considered a medicinal product. However this depends on the ingredients used. The cannabis oil which Billy is taking contains two compounds in equal parts called cannabidiol (CBD) and tetrahydrocannabinol (THC) - the latter is known to get people high.
CBD has been found to reduce seizures in cases of epilepsy, help with anxiety, treat chronic pain and act as an anti-inflammatory. There have been some studies highlighting the benefits of CBD, however researchers suggest more clinical trials are needed.
A 2017 study of 120 children with a rare, severe form of epilepsy called Dravet syndrome found those taking CBD experienced a 39% reduction in seizures over a 14-week period. Side effects such as vomiting and fever were reported. A separate study of 15 patients taking CBD found the frequency of seizures decreased in 40% of the patients, 60% of the patients were seen to have control over half of their seizures and in 27% of them the seizures disappeared completely.
Trials are under way to test cannabis-based drugs for other conditions including cancer pain, glaucoma, appetite loss in people with HIV or AIDs, and epilepsy in children, according to the NHS.
Is cannabis oil legal?
In 2016, the Medicines and Healthcare products Regulatory Agency (MHRA), which licenses medicines in the UK, officially recognised products containing cannabidiol (CBD), that are used for medicinal purposes, as medicine.
"Medicinal products must have a product licence (marketing authorisation) before they can be legally sold, supplied or advertised in the UK, unless exempt," it said in a statement. "Licensed medicinal products have to meet safety, quality and efficacy standards to protect public health."
There is currently only one licensed medicine in the UK called Sativex which contains both CBD and THC, and it is not licensed for use in children. The drug is often used to relieve the pain of muscle spasms in multiple sclerosis.
Why was Billy Caldwell's CBD oil confiscated?
The situation regarding Billy related to the personal importation of a product which is in breach of UK drugs legislation, according to MHRA. The supply of an unlicensed medicine which has been prescribed to fulfil an unmet clinical need requires an MHRA licence and, where the product contains a controlled substance, this also requires a Home Office licence. In this instance, the oil contained tetrahydrocannabinol (THC).
Will the law change?
The legal status of cannabis is the responsibility of the Home Office and cannabis oil used for a medicinal purpose must be licensed via the MHRA.
Since Billy's case came to light, Sir Mike Penning MP has called for reform of the system. The proposed chairman of the new All Party Parliamentary Group (APPG) on Medical Cannabis Under Prescription said: "It's bizarre and cruel that we have a system that allows the medical use of strong opiates, but bars the medical use of cannabis. Medical cannabis is a health issue, not a misuse of drugs issue. It's about patients and relieving suffering."
Neil Clayton, lawyer and partner at Lime Clinical Negligence, tells HuffPost UK: "I come across loads of people who suffer considerably. At the end of the day you want people to receive the medication they need - and that does involve hard choices."
He adds that the Home Office needs to look into the medical benefits of cannabis further "because if they're helping this child, then one would imagine that he's not a completely unique case".
"It's clearly a time where we need to try and take the emotion out of this and look at it from a purely medical perspective."
Correction: this article originally conflated cannabidiol oil with cannabis oil and has been amended.