Whether she's campaigning for a statue of suffragist Millicent Fawcett to be placed in Parliament square, or calling for more women to appear on our bank notes, Caroline Criado Perez always has a supportive female sidekick: her beloved dog, Poppy.
The women's rights campaigner goes running or walking with Poppy for an hour each day, and credits her time with the "very tiny mongrel" for improving her wellbeing, fuelling her creativity and helping her stay resilient in the face of her harshest critics.
In fact, it was while she was running with Poppy through Parliament Square on International Women's Day in 2016 that Caroline noticed all the statues were of men and decided to call for change.
"Running with her definitely keeps me more sane than I would be otherwise," the 33-year-old tells HuffPost UK. "There's no getting away from the fact that I don't make my life stress-free. I don't think I would cope if I didn't have self-care strategies in place."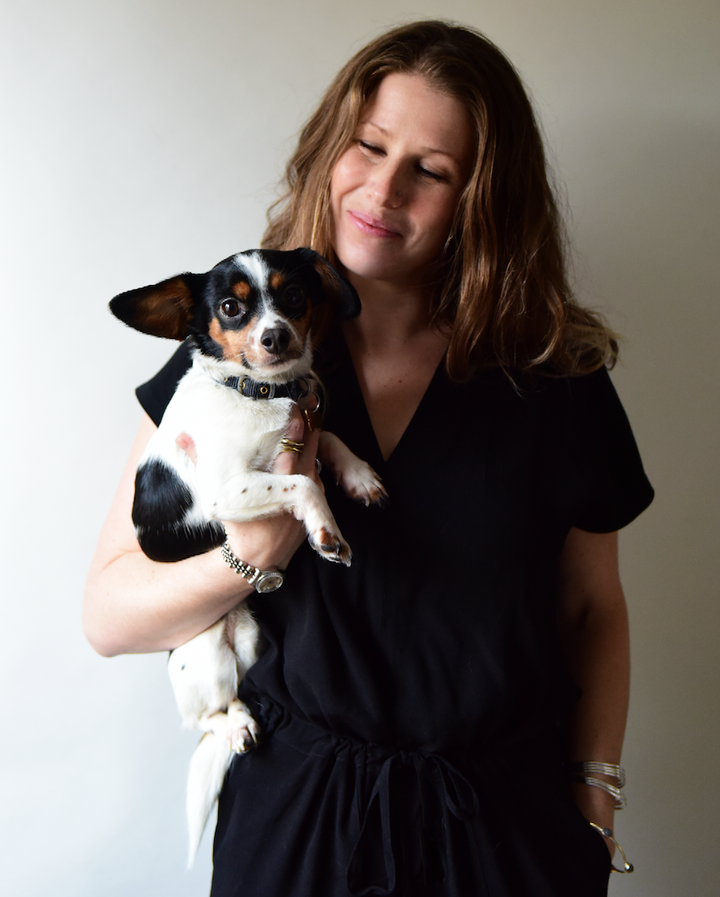 As well as walking Poppy, Caroline tries to do yoga every morning, but confesses during busy periods that this habit can fall by the wayside - she's currently over deadline on her upcoming book and has "never been more stressed". Thankfully, being a "single mum" to Poppy forces her to take a break.
Caroline got Poppy, who's a mix of Chihuahua, Jack Russell and King Charles Spaniel, in December 2012. The Brazil-born campaigner says running with the five-year-old pooch near her London home helps to clear her head and unwind. She usually listens to music while she runs and allows her thoughts to wander, but the rush of endorphins still helps her beat those mental blocks, arming her with fresh ideas by the time she gets home.
"It's really lovely running with Poppy because she has such a great time, too" Caroline explains. "I'll look at her and just think how bloody cute she is, I take so much pleasure from watching her sniffing around and misbehaving."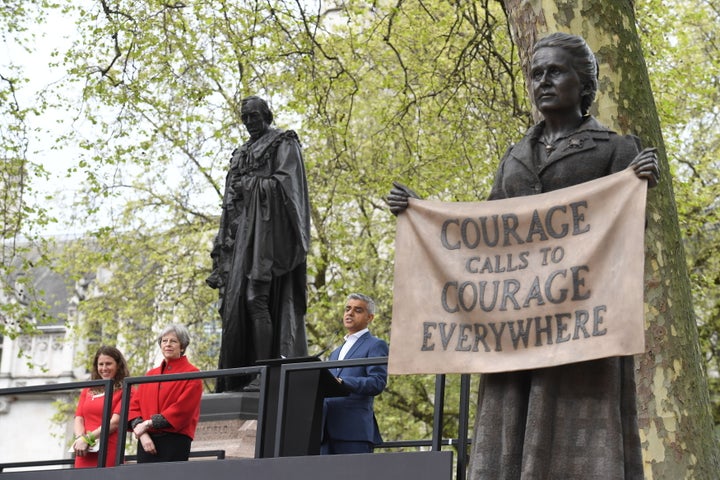 Although self-care (and dog care) is now high on Caroline's list of priorities, she admits back in 2013, she left much of the dog walking to her then-boyfriend and "wasn't taking great care of [herself]".
She'd launched a campaign calling on the Bank of England to include a female historical figure on a note, highlighting the only other woman in our wallets was the Queen. Despite the campaign being a success (Jane Austen stars on the new £10 note) Caroline was subjected to extensive online abuse, including graphic rape and death threats. It was a high profile case, with two of the culprits - Isabella Sorley and John Nimmo - receiving prison sentences.
"I felt completely overwhelmed and scared and exhausted at the time. It was really hard to sleep, I wasn't eating well. I lost a lot of weight just through stress," Caroline says. "I'm not sure there's any amount of going for a nice run with your dog that will ever ease the stress of hundreds of thousands of strangers telling you in what ways they're going to rape, mutilate and murder you - and that they're going to track you down. When that happens, you feel hunted."
Now, she's focusing on finishing her book about the gender data gap, looking at whether we actually have the information we need to identify areas of gender inequality, then rectify them. Of course, Poppy is on-hand to make the long hours in front of a screen easier.
"She's always either on my lap or curled up next to me, and every now and then she'll get up to have a little stretch or demand to be played with and that forces me to take my head away from whatever I'm doing at the time and just feel a moment of happiness and pleasure," Caroline says.
"I've had a very busy few years - I can't remember the last time I had a weekend - and in order to keep going and not completely fall apart, you need to have strategies in place, whatever they may be, or you'll spend your whole time frazzled."
In 'What Works For Me' - a series of articles considering how we can find balance in our lives - we talk to people about their self-care strategies