The King is dead, long live the King? Dominic Raab, David Davis's Cabinet replacement, is in many ways a younger, fresher version of the Brexit Secretary.
Very much a Brexiteer, and very much on the Right of the Conservative party's politics, the 44-year-old is a hard-headed pragmatist who has long impressed his predecessor and other Tory MPs.
Whereas Davis was famously an SAS reservist, Raab is a black belt at karate. The pair share a passionate belief in civil liberties.
Raab got his first big break when he was hired as Davis's chief-of-staff in 2006. Davis had been made Shadow Home Secretary in the wake of his leadership defeat to David Cameron and needed a "smart, tough" aide to sort out his office.
Raab, an Oxford-educated Foreign Office lawyer, was seen as the perfect fit. He became a key member of "Team DD".
It was while working for Davis that he earned his spurs within the party, learning his trade in how Parliament and politics interacted. When Davis quit, he stayed on as chief-of-staff for replacement Dominic Grieve, who has subsequently become a key "Remainer" rebel whom the PM needs to keep onside.
In 2010, at the age of 36, Raab then won the plum Tory seat of Esher and Walton, replacing the fiercely pro-EU Ian Taylor with his own Eurosceptic strand of Conservatism.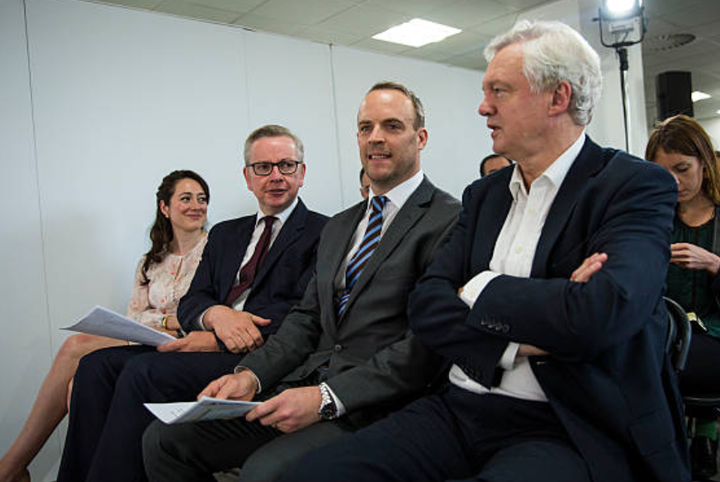 A real sceptic of David Cameron's approach, he turned down an approach to join the Whips' office in 2012. Just as Davis wouldn't return to government without a "proper job", Raab was proving to colleagues that he was not biddable lobby fodder. He was unafraid of controversy too, telling Newsnight in 2013 "we have to move towards a contributions-based approach to both welfare and the NHS".
It took the appointment of Michael Gove as Justice Secretary in 2015 to persuade him to accept a post from Cameron of junior justice minister. Within months, he was proving his Eurosceptic credentials by pushing hard against European Courts' criticism of the UK's blanket ban on prisoner voting. Not surprisingly, he campaigned hard for Vote Leave in the EU referendum.
When she was Home Secretary, Raab had proved a real thorn in May's side on key issues like the European Arrest Warrant and other perceived Brussels power grabs on home affairs.
So in the Tory leadership race that followed Cameron's resignation, Raab didn't back May. He initially backed Boris Johnson but only because he'd been persuaded to by Michael Gove. Once Gove knifed Johnson in the back, he backed his boss. When Theresa May won, Raab was one of the 17 ministers let go in the new regime.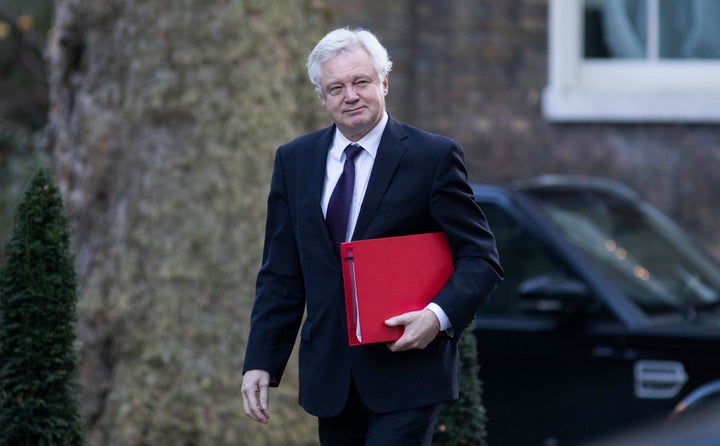 At the time, Raab tried to be conciliatory. He told Total Politics magazine: "I can see huge strengths in Theresa May, I'm not going to sit here and flannel you and pretend she was my number one choice, but equally I want to make Theresa May's premiership work." Those are words that may well be quoted back at him.
May's own words to Raab are also likely to be repeated, given she gently chided him in 2011 for his complaint about "feminist bigots".
The new MP, a vehement critic of positive discrimination, had written a piece for the PoliticsHome website in which he complained that men were not given full paternity leave rights and argued that the gender pay gap was down to choice. He also claimed that some of "the most flagrant discrimination" was "against men".
"Feminists are now among the most obnoxious bigots."
His comments sparked Labour uproar and May, the minister for equalities, was unamused when he raised it with her in the Commons. "We should try to get away from gender warfare and the politics of difference… but I suggest to him that labelling feminists as 'obnoxious bigots' is not the way forward."
After his spell in the cold, Raab was brought into May's government in June 2017, after her general election disaster, this time as Minister of State for Courts and Justice. Raab was repeatedly tipped for Cabinet but after Damian Green quit, he was instead given the post of Housing Minister in January.
That background as part of "Team DD" has stood him in good stead. Others who have worked for Davis have gone on to rise through the Tory ranks, from current Sports Minister Tracey Crouch to the PM's political secretary, Stephen Parkinson. Others on his staff included Amy Selman, who now works for Jo Johnson, Olivia Kratke, a Treasury official, and Katie Perrior, May's former communications director.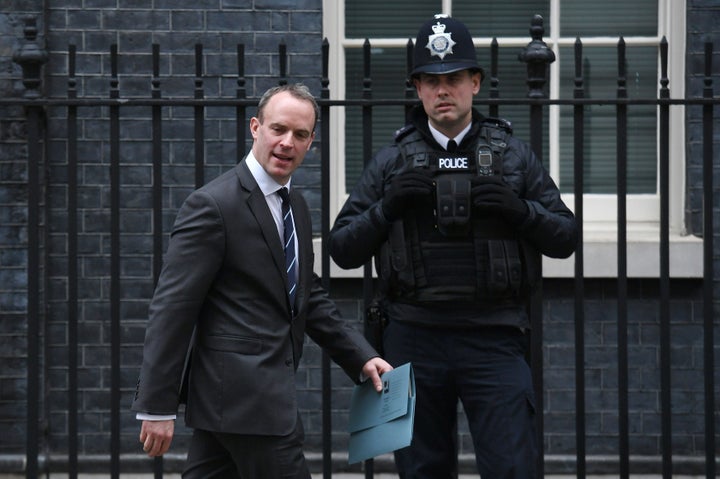 Robbie Gibb, who replaced Perrior at No.10, has long been a fan. In his previous post as head of the BBC's Daily Politics and other shows, Gibb was often heard by colleagues saying 'Dom Raab, he's a future PM'. He helped Raab get key media slots, including a combative interview with Newsnight's Kirsty Wark, whenever May's Brexit policy needed defending. When Amber Rudd resigned over Windrush in April, that prompted yet more speculation that Raab would get the Cabinet call, but he stayed put.
His appointment to not just the Cabinet but to one of the most senior posts in Government is seen as a shrewd move by May. At a stroke she removes a potential leadership challenger from the fray and offers reassurance to backbench Brexiteers that 'one of their own' is in the key job. Yet if Raab somehow manages to placate May's critics, he will be in pole position for a future leadership race.
There are also implications for Boris Johnson and the older Brexiteers. "His promotion to Cabinet changed the game completely on the leadership," one Whitehall insider said. "His appointment kills Boris's chances and probably many others too."
Raab, who is married to a Brazilian marketing executive and has two young children, hasn't convinced everyone in his party that he has what it takes. "He's really a technocrat, a lawyer at heart, not a politician. But boy does he work hard," said one.
That work ethic was underscored when he made the tabloids after it emerged he ordered the same Pret a Manger sandwich every day: a chicken Caesar and bacon baguette. He denied the story, but the chain said in fact he seemed like a man of the people: the 'Dominic Raab Special' was its best-selling item. And the revelation didn't stop him from frequenting the shop opposite his office every day while at the Housing department.
The joke today was that he was already working out on Google maps where the nearest Pret was to his DExEU office. Just how many Tory backbench MPs decide he's their favourite flavour of Brexiteer could determine how far he goes next.