Junior doctors are vowing to continue with their next wave of unprecedented walkouts from next month in England despite suspending strike action in September.
Junior Doctors' Strike Dates:
September 12 to 16 (suspended)
October 5, 6, 7, 10 and 11
The Government and British Medical Association (BMA) remain at loggerheads over the contract weeks before it is brought in, which the Department for Health says will provide a seven-day NHS.
Here's why junior doctors are striking:
What Is A Junior Doctor?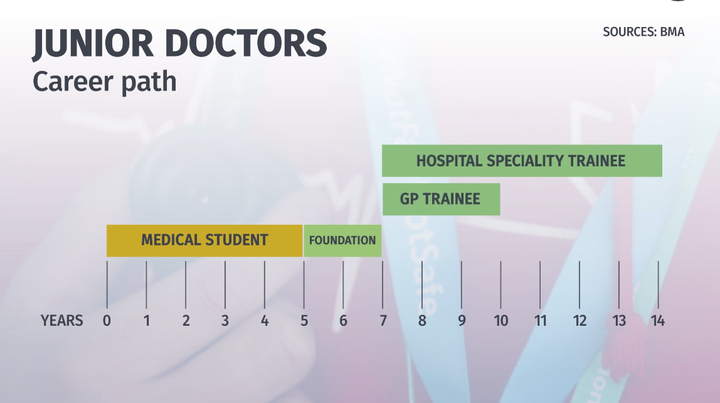 History Of The Dispute
The dispute began in 2015 over a new contract. There have already been six strike dates, including two all-out stoppages for the first time in NHS history.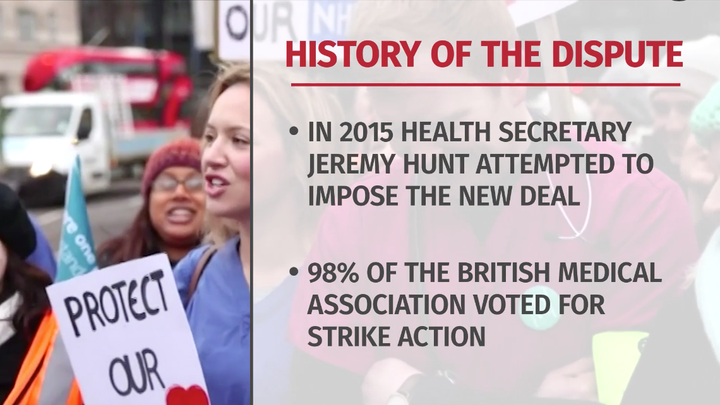 A deal was announced in May but members of the British Medical Association (BMA) rejected the agreement 58% to 42% despite the union urging doctors to accept it.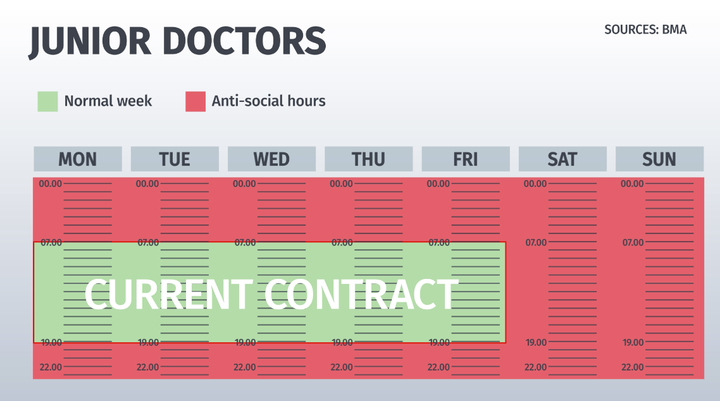 The current contract: Concerns remain over the impact on those working less than full time - the majority of whom are women - and the impact on those working the most weekends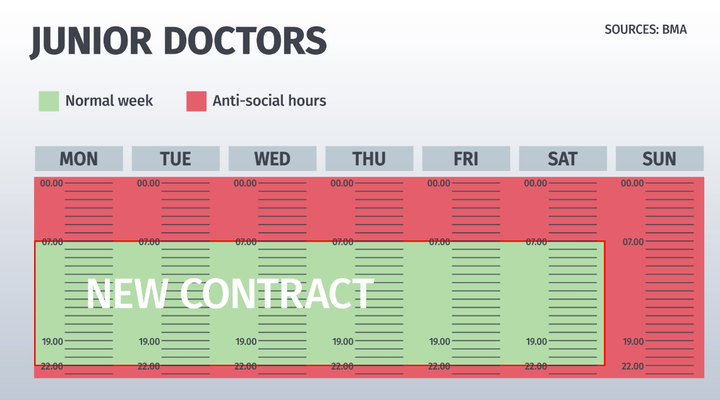 The new contract: Under the new contract basic pay would be increased by between 10% and 11%, but junior doctors argue that changes to hours means a decrease in overall pay
What Do Junior Doctors Earn?
A junior doctor starting training will earn a basic salary of around £23,000, plus extra if they work more than 40 hours a week, or work anti-social hours outside 7am-7pm Monday to Friday. This increases to around £28,00 in the second year. The average pay for a trainee doctor is around £37,000.
Six strikes have already taken place causing disruption to hundreds of thousands of patients who have had appointments and operations cancelled.