Finding a destination to unite thrill-seekers, sun lovers and adventure fiends isn't an easy task. But the activities, temperature and landscapes of Florida nail all three.
If you're all about the great outdoors, wildlife, cycling, trekking, water sports, swimming or boating, this is the non-stop place to capture some good times. And rays. Obviously rays.
Planning a trip to the sun-soaked state isn't as complicated as you'd think. British Airways flies direct to multiple destinations across the region, and, to make things even simpler, you can book your flight, hotel and rental car on BA.com for the ultimate break.
So all you need to do is work out the must-dos to get on your hitlist. Here are the most exhilarating things you can see, do, watch and love on your holiday – and don't forget to head over to visitflorida.com for more tips on the perfect break.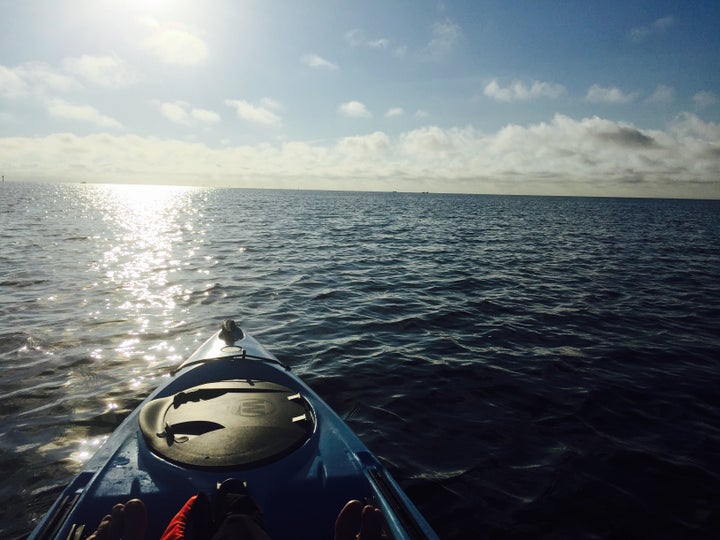 For animal lovers: Tampa Bay
Located on Florida's west coast and connected to the Gulf of Mexico, Tampa Bay is the place to go if you're after an animal adventure. The Big Cat Rescue animal sanctuary houses over 80 lions, bobcats, tigers and cougars who were abandoned or orphaned and gives you behind-the-scenes access to these extraordinary animals on a feeding tour or keeper tour, where you can make toys and treats for the wild cats and follow the keepers as they train the animals.
Those looking to team their animal adventures with some high-octane rollercoaster rides won't want to miss Busch Gardens, an animal and adventure park which puts you in front of cheetahs, gorillas, hyenas, elephants and more.
Get intimate with aquatic life at the Florida Aquarium, where you can have a coral reef underwater adventure and dive with the sharks, hang out with Moray eels and say 'hello' to a sea turtle.
And for stunning views, don't miss a drive over the Sunshine Skyway Bridge.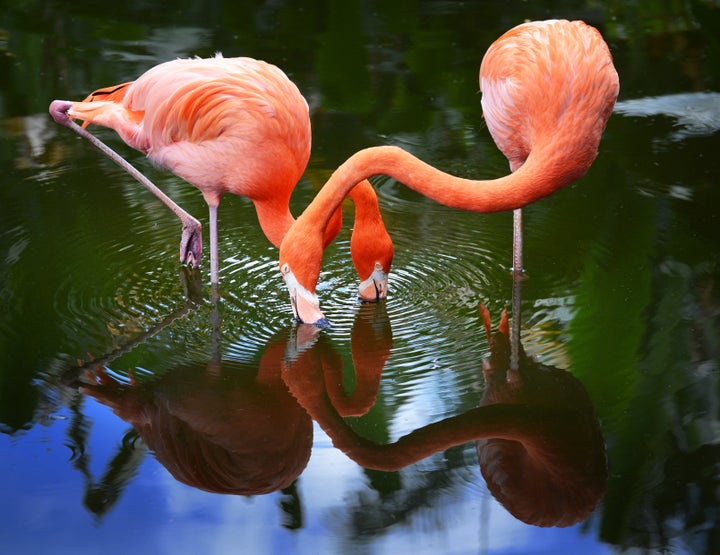 For getting back to nature: St. Pete/Clearwater
St. Pete/Clearwater are two of the biggest cities in the Tampa Bay area, known for idyllic nature trails and stunning waterfronts. They're also the places to go if you're interested in birding, bass fishing, hiking and canoeing.
Hop on a bike and cycle the 37-mile Pinellas Trail, which starts at St. Pete and ends at Greek fishing village, Tarpon Springs: you'll pass through parklands, rivers, creeks and charming small towns on the way. The Pinellas Suncoast, between St. Pete and Clearwater, has 28 miles of beach to explore – perfect for running, swimming, snorkelling, surfing and parasailing.
Soar overhead with a zip line canopy tour at Empower Adventures Tampa Bay, complete with aerial adventure park (log swings, cable traverses, leap of faith pole jumping) for an adrenalin-pumping challenge, or head to the 8,700-acre Brooker Creek Preserve to hike through swamps and wetlands. For a tour of tropical plants without getting your feet wet, head to Sunken Gardens for blooming botanical gorgeousness – and flamingo-spotting.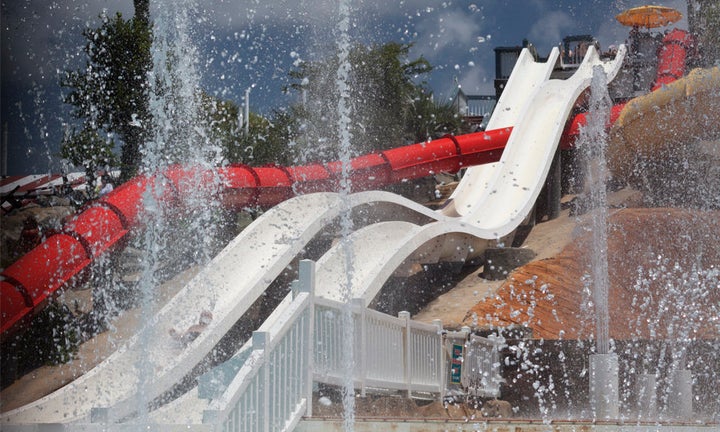 For adrenalin rushes: Kissimmee
Kissimmee is about more than rollercoasters (the town is close to Walt Disney World and Universal Studios), with its lush landscapes making it the perfect place for outdoor adventures. Take a canoe or kayak down the marshes at Shingle Creek Regional Park for a little serenity and some alligator-spotting on the way.
Or try an airboat ride on Boggy Creek to get up close and personal with gators, birds (including bald eagles) and other local wildlife.
If you're looking for the ultimate adrenaline-junkie experience, book in to try the aerial obstacle course with hanging nets, suspended bridges, Tarzan ropes, 50-foot-high ladders and zip lines at the Orlando Tree Trek Adventure Park.
And embrace Kissimmee's rancher and cowboy history with a trip to the Silver Spurs Rodeo, where you can see real cowboys in action, bull riding, barrel racing, steer wrestling and tie down roping.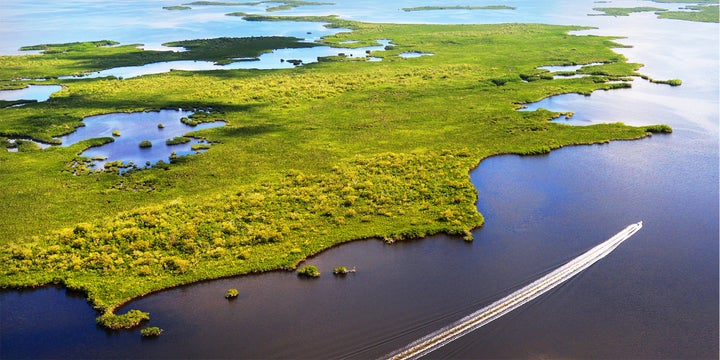 For beach-y adventures: Greater Fort Lauderdale
Located on Florida's southeastern coastline, here you'll find 23 miles of golden, palm-strewn beaches kissing the Atlantic Ocean.
If heading into the blue is your thing, Lauderdale-by-the-Sea, aka "the shore dive capital of south Florida," is the ultimate destination for snorkelling and diving. You can swim to coral reefs and see various species of tropical fish, stingrays, eels, nurse sharks, different types of coral and even the wreckage from the SS Copenhagen.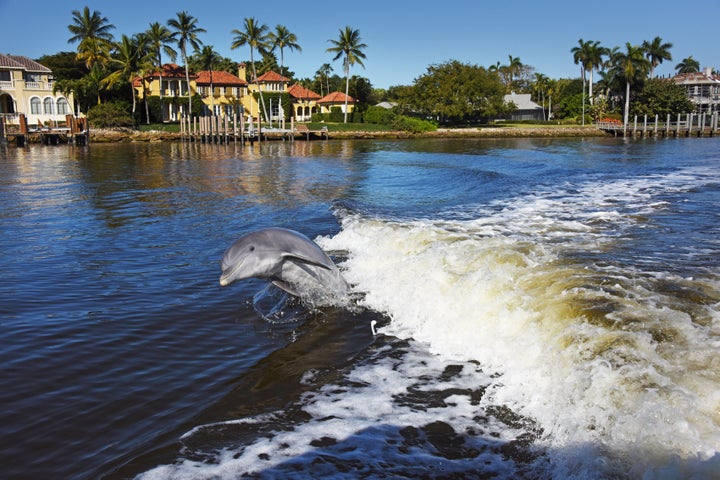 For water babies: Naples, Marco Island & Everglades
Situated on the Gulf of Mexico in Florida's southwest, this region is known for its designer shopping, bustling nightlife and vibrant culture, with art galleries sprinkled across Fifth Avenue and Third Street South.
The Blackwater River/Royal Palm Hammock Paddling Trail in Collier-Seminole State Park takes you on a scenic journey through mangrove estuaries, salt marsh preserves and palms. You can hike, off-road bike, fish or camp in the park.
Head to Lowdermilk Beach for white sands and swaying palms. Beach volleyball, snorkelling, kayaks and longboards are all available for your water-sporting needs.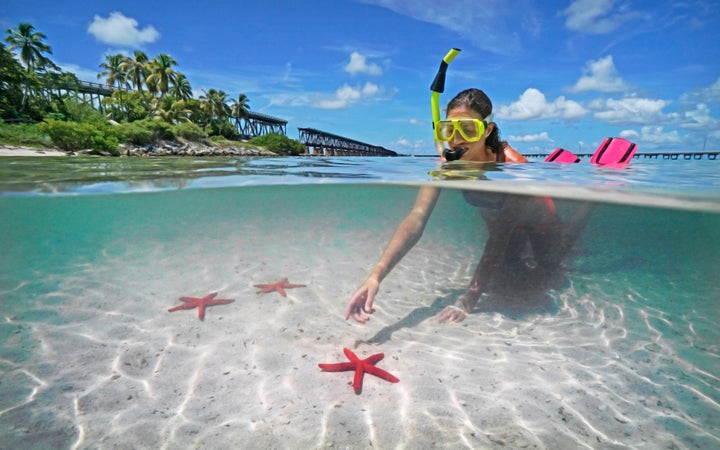 For divers: The Florida Keys
Key Largo is the northernmost island of the Keys and touts itself the dive capital of the world. Its biggest attraction is the John Pennekamp Coral Reef Underwater State Park, which features 70 nautical square miles of Atlantic Ocean waters and was initially established to protect the only living coral reef in the continental U.S. It's a spot for snorkelling, scuba diving, fishing and glass-bottom boating, as well as water sports like kayaking and swimming with the dolphins.
Fall in love with the island of Key West like Ernest Hemingway once did: he made his home here for a decade, and you can visit his former residence and learn about his life story.
Fly to multiple locations in Florida with British Airways, for the ultimate sunshine break.