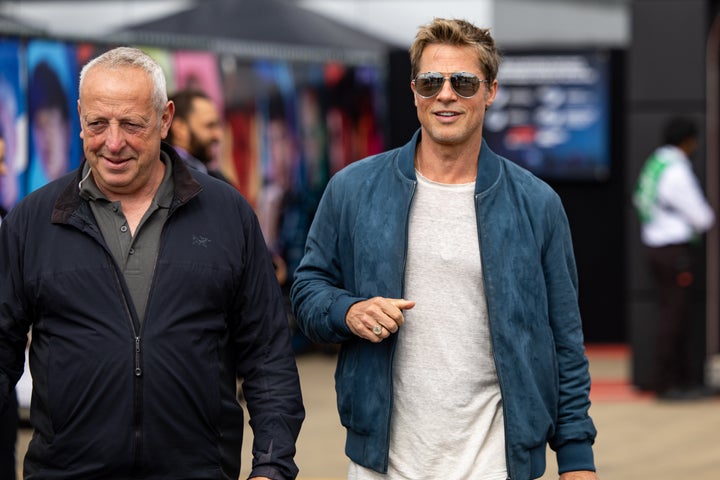 Brad Pitt has been spotted at Silverstone during the British Grand Prix weekend.
Has the actor suddenly become a super-fan of Netflix's Formula 1 series Drive To Survive? Possibly, but he's visiting the British race track for a more pressing reason – to film scenes for his upcoming movie, Apex.
Brad will be filmed driving an adapted Formula 2 car between practice sessions on the circuit on Friday, according to a BBC report.
The Formula 1 movie will film at Silverstone against the race backdrop, with the production having its own garage and pitwall stand as a fictional 11th team.
To make the shoot even more realistic, Brad and his co-star Damson Idris have also been given their own garage, between the spaces occupied by Ferrari and Mercedes, as well as a team pitwall stand (where engineers and team strategists usually congregate during a race).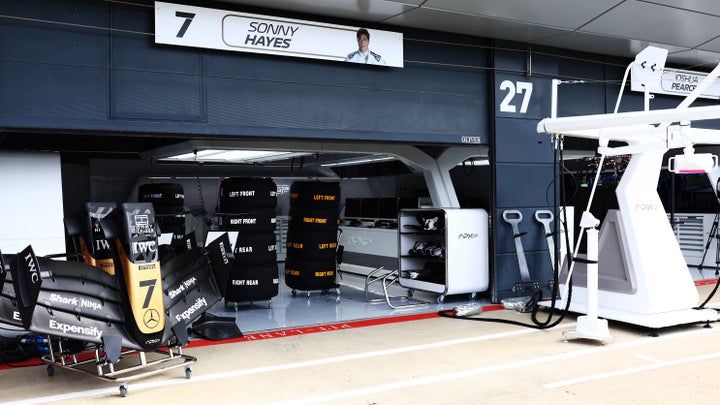 The movie will see Brad play Sonny Hayes, a (fictional) veteran driver who returns to the circuit after an absence of three decades, while Damson will play racing novice Joshua Pierce.
It's backed by Apple TV+, with Top Gun: Maverick's Joseph Kosinski serving as director and Pirates Of The Caribbean's Jerry Bruckheimer serving as producer.
Formula 1 star Lewis Hamilton is also on board as a co-producer, and recently defended Brad's casting against suggestions that the 59-year-old might not make a realistic driver.
"Brad looks like he's ageing backwards," Lewis told a press conference this week. "He looks great for his age. Of course, that was a big topic at the beginning when we were discussing the first story, but he's super-fit.
"To know that we're finally starting to film this weekend, there's nerves naturally because it's something we've been working on for so long and we want everyone to love it and to really feel that we encapsulate what the essence of this sport is all about," he added. "So that's our goal and hopefully we can do you proud."
Before filming started, Lewis spent time in California with Brad at a racing track to teach him about F1 driving.