I am sure I wasn't the only person who let out a deep groan of despair as I read Wiley's blatantly anti-Semitic tweets. I wasn't particularly invested in Wiley, aka "The Godfather of Grime", as an artist prior to his offensive tweets after his public spat with Dizzee Rascal a few years ago made me wary of him.
But I was unsure of what the repercussions would be for Wiley's tweets because so many times prior to this, I have watched people like Katie Hopkins tweet racially and culturally offensive things and get away with it.
So I was pleasantly surprised to hear Twitter has now permanently banned Wiley following on from the ban placed on Katie Hopkins' account last month for the same offence "hateful conduct."
There is still something that bothers me though. How is it that social media companies are so quick to ban Wiley's account but fail to act as quickly when the abuse is directed at Black women?
"Black Twitter has expressed its disgust at Wiley's tweets and, like myself, very much welcome his account being banned. But we also notice the same energy is missing when it is time to address anti-Blackness online."
Surely hateful conduct is clear to identify, especially when hundreds (and in some cases thousands) of people report the same account? I for one, am exhausted from the number of times I have received a response from Twitter telling me that an account I have reported for racist tweets "hasn't violated Twitter rules." I would like to know what needs to change for anti-Black tweets to be treated with as much severity as anti-Semitic tweets.
In the six-week period leading up to the 2017 general election, Diane Abbott received 45% of the hateful tweets sent to all female MPs, according to research by Amnesty International. In a leaked Labour report earlier this year, it was claimed that senior Labour staff used a WhatsApp group to refer to MPs Diane Abbott and Dawn Butler in very offensive terms. Jess Philips MP, who was vocal in her support for de-platforming Wiley, has oddly not addressed why she claimed she told Diane Abbott to "f*ck off", comments that were plastered across the front pages, despite Diane refuting that the exchange ever took place.
This specific violence endured by Diane Abbott is misogynoir; a culmination of racist and sexist abuse. Being both Black and a woman means that she is subjected to harm in ways that society continues to overlook. She has described the amount of abuse she receives as "debilitating" and that is why there should be an urgency in holding to account any social media users who send her or other Black women online abuse. Nobody should have to experience this constant barrage of abuse and it is the responsibility of Twitter to do something about it.
Alan sugar called out Wiley's tweets as offensive and supported the social media boycott, yet Alan Sugar's own racist tweets about the Senegal football team were never addressed by Twitter.
Wiley's tweets weren't shown in most publications because of their offensive nature, yet at the time of writing this piece, a BBC News reporter used the term N****r uncensored in a prerecorded report aired on the morning news.
It makes me wonder if there is an effort, whether conscious or otherwise, to continue to normalise anti-Blackness in our society due to the systemic and institutional racism that Britain is reluctant to address.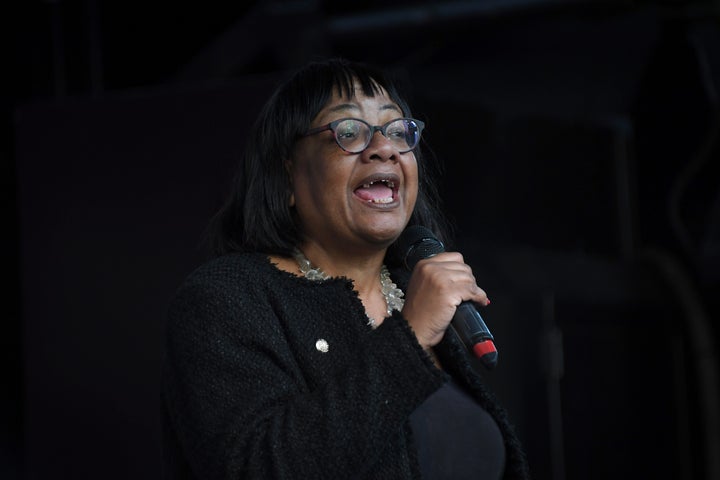 Various Black tweeters have expressed their disgust at Wiley's tweets and, like myself, very much welcome his account being banned. But we also notice the same energy is missing when it is time to address anti-Blackness online.
It took years for Katie Hopkins to finally be banned because whenever vitriolic accounts like hers would post offensive things, it would be positioned as "healthy debate" and "free speech."
This is the kind of behaviour that we must do away with; the humanity of those deemed as "other" should not be up for debate.
Banning Wiley's account is a step in the right direction because it is swift and final.
This same process must now be applied when other marginalised groups are under attack from the harmful behaviours and ideologies people share on social media.
Kelechi Okafor is an actor, writer and host of Say Your Mind podcast.