Windrush victims still waiting for compensation have accused the government of creating a "re-traumatising" and "difficult" process.
The Windrush Compensation Scheme was set up in April 2019 to ensure people who had lost access to their jobs and benefits, and suffered other hardships, received payment for the huge impact on their lives.
But campaigners and lawyers for victims say the scheme is deterring people from even trying to apply, more than two years after the full extent of the scandal was properly exposed.
"The burden is on the claimant to prove financial loss," Beri Nwosu, a solicitor and immigration specialist at Hackney Community Law Centre said.
Nwosu said the specific, "scientific" terminology used throughout the form made the application process extremely difficult.
"Even the medical aspects, they expect you to claim as though it is a personal injury claim where you'd write something like: 'I was hit and I lost movement in my neck' – those kinds of specifics."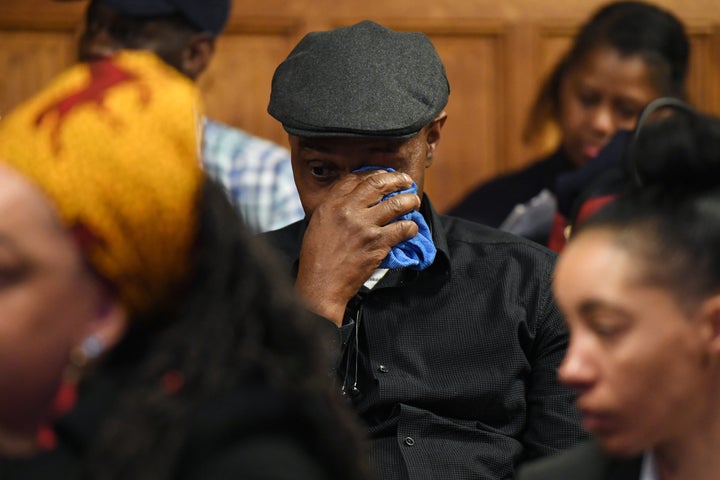 It's been little more than two years since coverage of the Windrush scandal exposed the damage hostile environment policies had wrought on the lives of thousands of Black people who had a legal right to reside in the UK.
Having arrived in the UK on their parents' passports, and with thousands of landing cards and other records destroyed by the Home Office, many members of the Windrush generation found themselves unable to prove the UK was their rightful home.
The government demanded that individuals provide proof that their residency predated 1973, and required at least one official letter from every year they had lived in the UK – creating a paper trail that was impossible to follow for the majority of people affected.
Suddenly deemed "illegal immigrants", members of the Windrush generation began to lose access to housing, bank accounts and driving licenses under hostile environment policies designed to make life in the UK impossible for any undocumented residents.
The fallout led to serious calls for a reform of the Home Office. Home secretary Amber Rudd was forced to resign, but the hostile environment policy remains in place and many whose lives were turned upside down are still yet to receive a full apology for what they suffered.
The shocking details of lost jobs, severance from health care, detention and deportation may have slipped from the front pages, but many of those caught up in the scandal are still waiting for justice.
A spokesperson for the Home Office said at the time that it had paid £362,996 to 60 people, including one payment in excess of £100,000, during the first year of the scheme.
The government data revealed that more than 1,200 claims had been made by March 2020. The compensation fund has an estimated budget of at least £200m, and the Home Office said it had made around £280,000 in offers that are yet to be accepted.
Campaigner Patrick Vernon's parents were part of the Windrush generation, and on being made an OBE in 2012 he dedicated the honour to the "personal sacrifices" they had made.
Vernon himself was at the forefront of calls for a national Windrush Day, which was formally supported by the government in 2018, and is now leading a petition signed by more than 130,000 people calling for leaders to implement the recommendations made in the Windrush Lessons Learned review.
"It's important that we remember the huge contribution the Windrush generation made to the UK, and Windrush Day helps us to do that," Vernon explained.
"But it's bittersweet, because the hostile environment policies that led to the scandal are still in place. People are still waiting for compensation and we're still waiting for action on the Lessons Learned review."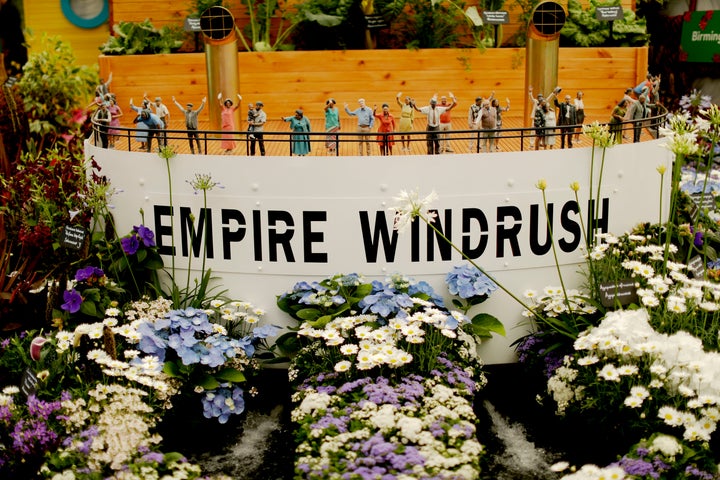 Vernon describes the process of applying for compensation through the government's scheme as a "re-traumatisation" for many of those who had already faced huge difficulties in the face of the hostile environment policy.
He said: "It is re-traumatising people who were traumatised in the first place by losing their homes, their jobs, their access to healthcare as a result of this scandal.
"We know of five people in the UK who have died in connection with the Windrush scandal, but we still don't know what has happened to those who were deported to the Caribbean or Africa because the Home Office has made no effort to help.
"It has severely impacted their quality of life and wellbeing. The form itself was supposed to be simple and accessible, but people are having to employ solicitors to help them complete it which really defeats the object.
"The process itself is deterring people from even trying to apply."
Beri Nwosu, a solicitor and immigration specialist at Hackney Community Law Centre, said: "With the Windrush situation you can't pinpoint everything to a direct cause. You can't say: 'He was homeless for this amount of time and therefore this is how much he should be owed.'"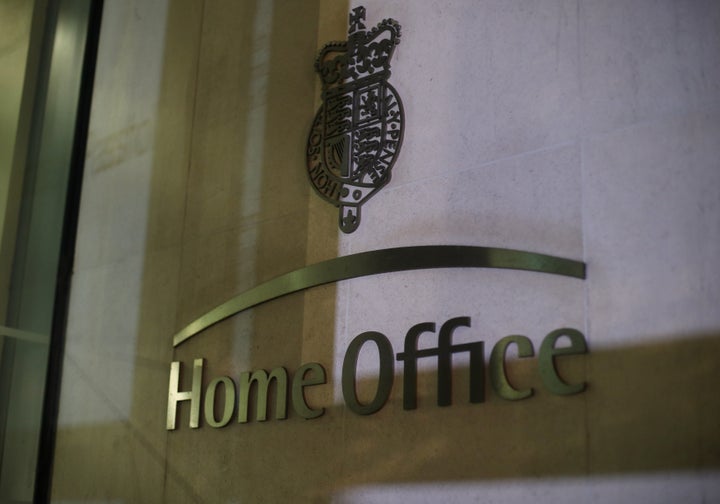 Nwosu has been working on behalf of a client, Delbert Myrie Clarke, who was made homeless after losing his job and being unable to claim benefits as a result of the hostile environment policy in 2011.
Despite having a legal right to live in the UK, his citizenship wasn't confirmed until 2019.
An application was made on 63-year-old Clarke's behalf through the Windrush compensation scheme in June 2019, and he has since been asked three times for further information by the Home Office – including detailed information on his past addresses, despite spending a significant amount of time sleeping rough or on friends' sofas.
It wasn't until the Windrush scandal came to light in early 2018 that Clarke realised how many people were in the same situation as him.
A year on and he still hasn't received any offer of compensation. He is currently living in council accommodation in Brixton after spending several years in Tilbury, where he had first arrived into the UK as a child in 1969.
Clarke said: "First I would use the compensation money to try and find somewhere to live that felt like home. I feel like a prisoner in a little room.
"Being made homeless had already really affected my mental health – I was just doing whatever I could to get by but it was very hard. Some of the things that happened to me still play on my mind.
"We applied for compensation a year ago but they still keep coming back to me and asking the same questions. It feels like we're not getting anywhere.
"It would be nice to know where the end is but it's just dragging on."
The Home Office said it would be making a compensation offer as soon as it could.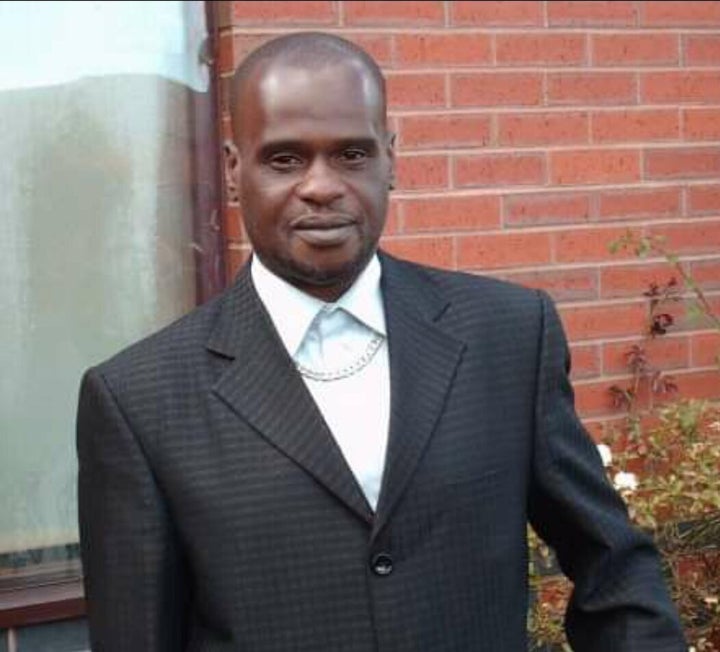 Hubert Howard died in November after a battle with illnesses including leukaemia and diabetes, which he blamed on his 14-year ordeal at the hands of the Home Office.
The 62-year-old, who moved to the UK from Jamaica at the age of three, was finally granted British citizenship three weeks before his death but had not received an apology or compensation.
After being sacked from his job and told he had no legal right to be in the country in 2009, Howard accumulated substantial debts and was not entitled to benefits.
Speaking to the Hackney Gazette in 2018, Howard said: "They've got to realise this thing made me very ill."
Following his death, his daughter Maresha Howard Rose launched a GoFundMe page to raise funds to pay for his funeral.
At the time, the Home Office said Howard's compensation would be progressed and it would be "getting in touch with his family, to whom it gave its condolences".
But Maresha told HuffPost UK the government had offered an unsatisfactory, undisclosed amount that she described as "insulting" – and which the Home Office says it is reviewing.
In addition, an official offered the Howard family £5,000 towards funeral costs, which they accepted – but neglected to explain that this would be deducted from the compensation.
"It was shocking. It was insulting. The government hasn't learned from its mistakes or shown any consideration for the Windrush victims and their families," Maresha told HuffPost UK.
"I feel like the ordeal that my dad went through has been transferred to me because I'm still struggling for answers.
"The package was very low. His mental health seriously deteriorated because he'd been struggling with the Home Office for a long time."
"The government hasn't learned from its mistakes"
Maresha, who's studying and plans to start up a healthcare business in her father's honour, said channelling her efforts into these undertakings helps her to stay strong.
"My dad wouldn't want this to affect me. He wanted the best for me and I always try to keep that in mind. I have to stay positive," she said.
"There are a number of policies and procedures put in place on paper, like the Human Rights Act, but the Home Office don't follow that because we have been treated unfairly. They don't practice what they preach.
"The fact that people – like my dad – are dying before they receive their compensation, struggling with their mental health, ill after not being allowed treatment in hospitals is outrageous."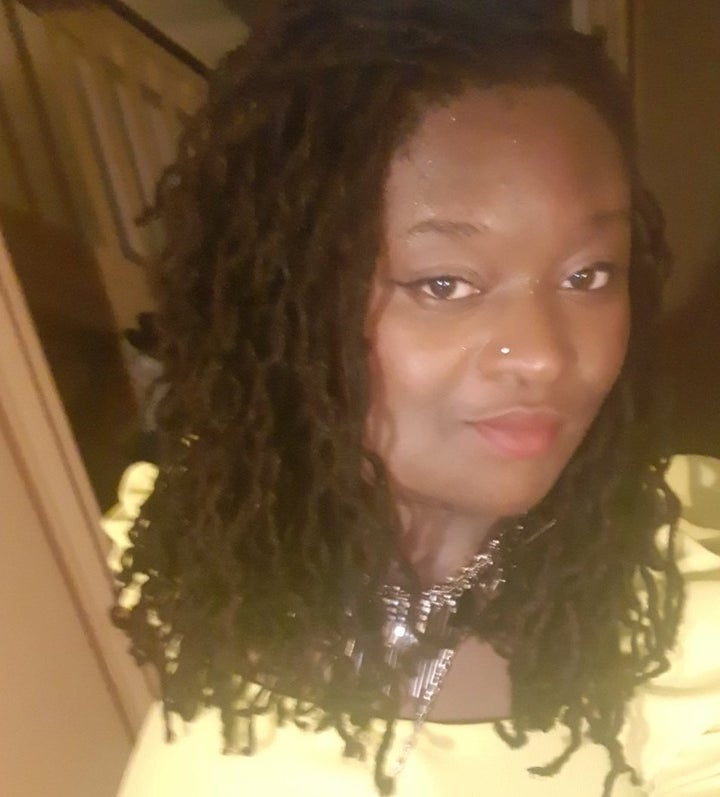 Monday, Windrush Day, is Maresha's first without her father and she plans to reflect on the contribution that he made to British life along with others of his generation.
But the struggle for justice continues.
"The Windrush generation came here to work and contribute to the country. They deserve to be treated well. But the Home Office don't treat us, as Black people, equally," she said.
A Home Office spokesperson said: "The home secretary has been clear that the mistreatment of the Windrush generation by successive governments was completely unacceptable and she will right those wrongs.
"The Windrush Compensation Scheme made the first payment within four months of opening and has offered claimants over £640,000 in the first year.
"We are in contact with Mr Clarke and will be confirming a compensation offer as soon as we can. We also are in contact with Mr Howard's family and are very sorry for their loss, and following the family's formal request, we are reviewing the compensation offer."