The Conservatives have managed to retain their seat in David Cameron's former constituency of Witney in a by-election, but saw their majority slashed by 20,000 votes.
Robert Courts has been named as the new MP for the Oxfordshire constituency, winning by 5,702 votes.
The Conservatives', who polled 17,313 votes, saw their share of the vote fall from 60% in last year's General Election to 45%.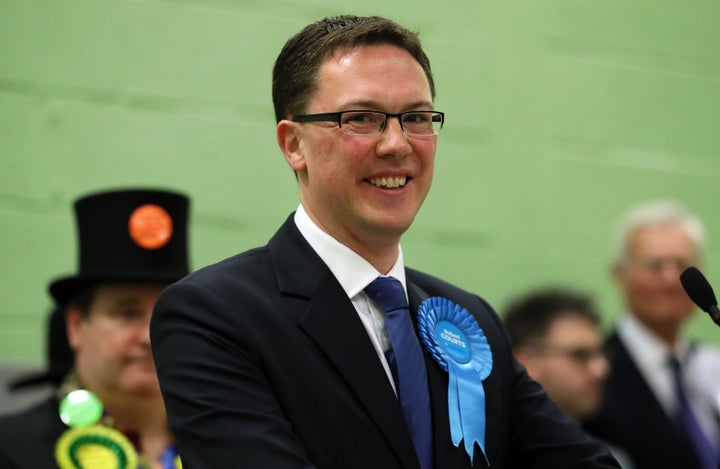 The Liberal Democrats came second, surging past Labour to increase their share of the vote from 7% to 30%.
Liz Leffman, of the Lib Dems, secured 11,611 votes and Labour's Duncan Enright won 5,765 votes.
The Green Party came fourth, followed by the UK Independence Party.
The Tory party still considered it a good result, with Home Office minister Brandon Lewis calling it a "clear win" for the Conservatives.
"This is almost exactly the same as David Cameron got when he first stood.
"We've seen Labour crashing, Ukip crashing and the Lib Dems benefiting from that, but the reality is Robert's got a very good majority and a clear win for the Conservatives," the Guardian reports.
The Lib Dems celebrated the result of the by-election.
Tim Farron, leader of the Lib Dems, said: "The result not only signals that the Liberal Democrats are back in the political big time and the return to three party politics, it is a clear rejection of the Conservative Brexit government's plan to take Britain out of the single market.
"This was the 10th safest Tory seat in the country with a massive 25,000 majority, yet the Conservatives were seriously rattled."