A woman has revealed how a five-week wait to access benefits through the new Universal Credit almost drove her to suicide.
Maria Amos was left with no gas or electricity and no money to buy food when her seasonal job came to an end and she was told she would have to wait for more than a month before receiving any government cash.
The 56-year-old, from Wirral, Merseyside, told HuffPost UK she was so desperate she took the decision to end her own life - but was stopped from doing so by a chance visit from a neighbour.
"I have worked all my life, since I was 16 and have had some really good jobs," she said.
"I ran a pub and restaurant down in Kent, but after the collapse of my relationship I had to move back up north and found myself living in a hostel, trying to get part-time work.
″It was just not enough to make ends meet and I found myself struggling more and more.
"The only work I was able to get at one point was a seasonal job at Chester Zoo, and when that finished at the end of the summer, I went to claim Jobseekers' Allowance and was told there would be a one-week "grace period" and then another four-week wait before anything came through.
"I asked what I was supposed to do in the meantime and they said there was nothing they could do."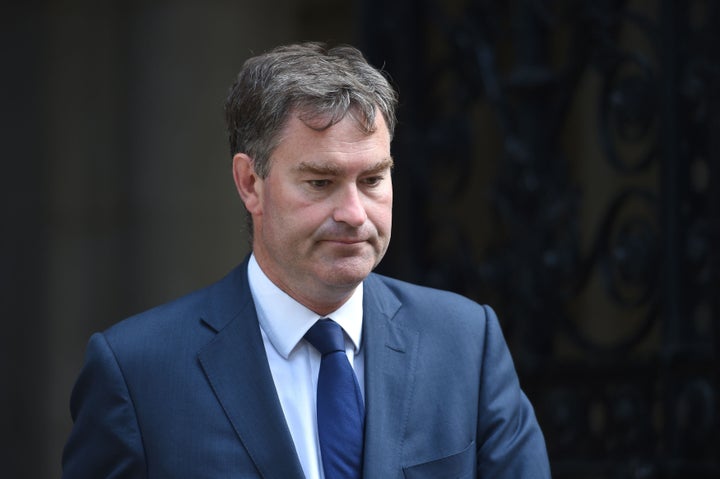 Maria, who lives in a private rented flat which costs her £400 a month, quickly fell into arrears and racked up debts.
"It was awful, absolutely terrible," she added.
"I had absolutely nothing apart from the water out of my tap - no food, no electric, no heating. I decided I would just end my life.
"It was only that a neighbour came round to check on me that stopped me doing it. I burst into tears and I ended up in the psychiatric ward at the hospital for weeks.
"I couldn't eat and went down to about six stone. I am still on a special diet because my body can't handle solids."
Maria is now too ill to work because the extreme effect on her health and is receiving a Personal Independence Payment (PIP) benefit.
She said: "I am getting back on track now, but I still owe quite a lot in rent arrears and it means I cant move from my current flat until I've paid it all off.
"The place I currently live in is horrible - there are no windows, and I can't afford to have a TV or any internet. My entertainment is listening to audiobooks on my phone that my daughter downloads for me. That's all I do."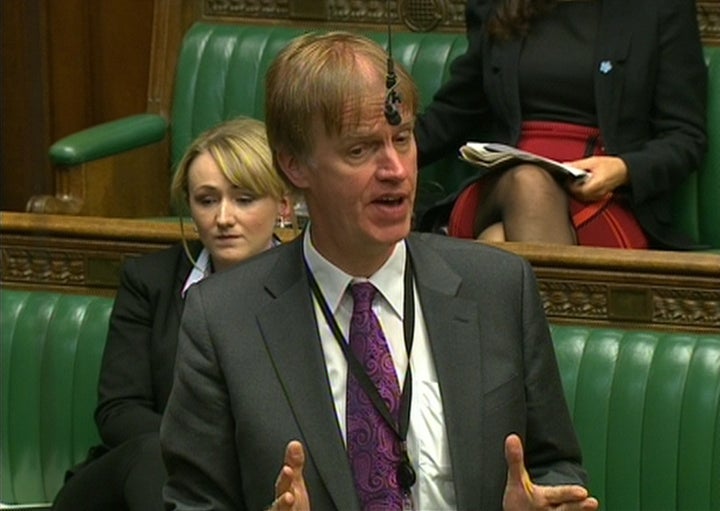 Maria fears the government's approach to the roll-out of Universal Credit will throw up more problems further down the line, as claimants rack up debts or become ill through stress - and fears she will never be well enough to work again.
She added: "They are just not thinking ahead. On top of making people wait weeks on end for no money, you are also under extra pressure because you have to have a phone to look for jobs.
"Job centres don't have phones any more, and if you're on a pay as you go contract - which I am, because I can't afford anything else - it eats it up.
"I am not sure I will ever be well enough to go back to work. This has destroyed my body, it has destroyed my mind. I am still struggling with anxiety and panic attacks and I struggle to communicate with 'real' people because I spend so much time on my own."
Labour MP Stephen Timms raised Maria's case in Parliament and visited her at her home to offer support, alongside that being provided by constituency MP and DWP select committee chairman Frank Field.
He said: "The conditions Maria has had to endure are terrible. The government must listen to the people who are being affected by this policy and stop incidents like this from happening."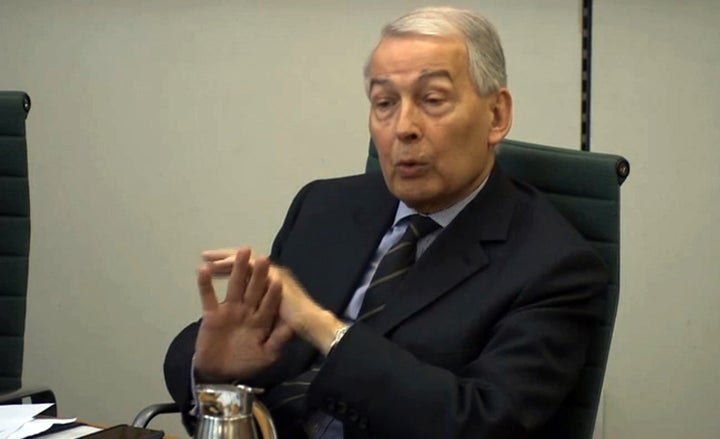 The government is set to release its latest official figures on Universal Credit on Wednesday morning and secretary of state David Gauke will appear before the DWP select committee shortly afterwards.
The committee criticised Gauke's department earlier this week for failing to respond to requests for information about the roll-out, which is expected to be fully in place by 2022.
The brainchild of former cabinet minister Iain Duncan Smith, Universal Credit combines six of the main welfare benefits into a single payment.
Many claimants have reported huge waits for payments, leaving them dangerously short of income, and the government's helpline costs more to call from a pay-as-you-go phone than a tax avoidance line.
A DWP spokesperson said the department had published research and analysis following requests from the selected committee.
"This included evidence showing that the vast majority of people are paid on time and in full, and that people are moving into work faster than under the old system," they added.
Useful websites and helplines
Samaritans offers a listening service which is open 24 hours a day, on 116 123 UK and ROI (this number is FREE to call and will not appear on your phone bill). Mind, open Monday to Friday, 9am-6pm on 0300 123 3393

Get Connected is a free advice service for people under 25. Call 0808 808 4994 or email: help@getconnected.org.uk

HopeLine runs a confidential advice helpline if you are a young person at risk of suicide or are worried about a young person at risk of suicide. Mon-Fri 10-5pm and 7pm-10pm. Weekends 2pm-5pm on 0800 068 41 41

Maytree is a sanctuary for the suicidal in north London in a non-medical setting. For help or to enquire about a stay, call 020 7263 7070
Related