You might think Valentine's Day is synonymous with cheesy gifts and petrol station flowers, but it turns out there are far worse things to receive.
In a bid to find out some of the funniest and downright bizarre ways people have declared their love, we asked readers the weirdest gifts they've received – and you won't be disappointed.
Toilet-Themed Gifts
Sima Sthanakiya, blogger at the Curious Pixie, revealed to HuffPost UK she was once the lucky recipient of a toilet seat on Valentine's Day (who said romance is dead?), while Scott McGlynn was fortunate enough to receive cleaning products from his crush – more specifically, bleach and Flash spray.
Unusual Foodie Treats
At least those receiving toilet-themed goods could make use of these gifts. One person we spoke to received a small block of cranberry Wensleydale cheese, which was past its sell-by date. "I saw it later on offer for 50p in the local Spar," said the reader, who wanted to remain anonymous. "At least he took the 50p sticker off though."
When asked what she did with it, she replied: "I let the cheese sit in the fridge for a few days and binned it once enough time had passed."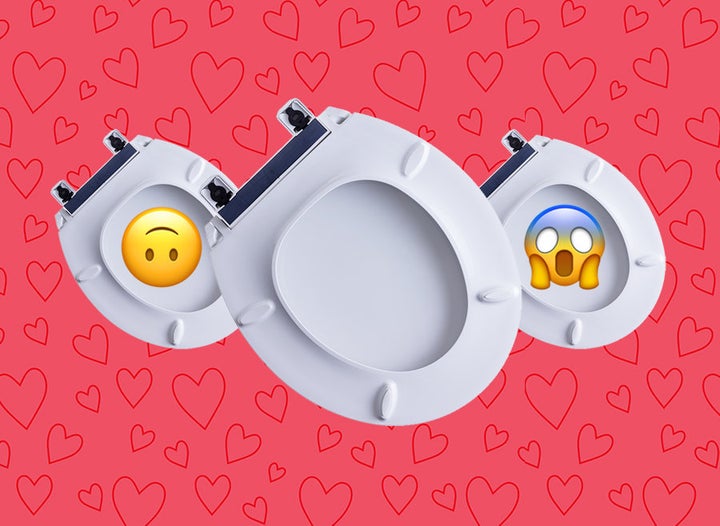 Recycled Goods
Panic-buying (and in some cases, forgetting to buy) seems to be the main reason for unusual choices. "One year when I was 13, I got a toy penguin – which I'd already seen on his bed – The Grudge DVD and a Bullet For My Valentine CD," said Emmie Harrison. "We didn't last much longer."
Last-Minute Pressies
One woman received a blender from her then-boyfriend – not so bad, hey? The best bit, though: "We lived together and, waking up on Valentine's, he said he needed to pop out," the reader said. "He returned and made me wait in the bedroom whilst he wrapped it.
"Not to sound ungrateful but he'd bought it that morning whereas I had spent ages choosing and wrapping various presents for him, including tickets to something he'd wanted to go to for ages."
Jokes That Went Wrong
People tried (and failed) to be funny with their gifts, too. Daria Gerasimova told us: "My boyfriend loves bad puns, so years and years ago when we first started dating he got me two bags of flour." Because 'flours'.
"He was going to post them but two kilos of flour isn't exactly cheap to send, so the joke's on him," she added.
Kitchen Essentials
We also received some bold admissions from gift givers – one reader confessed to buying kitchen scales for her fiancé a few years ago, "because he always moaned about the ones we had". Needless to say, she's never lived that one down.
And A Series Of Unfortunate Events...
Reader Billie Dee clearly needs to stop celebrating the event altogether as she's had a string of unfortunate surprises over the years: "Teddy bears clutching hearts with soppy poems on them, edible underwear from someone I don't really know, and chocolate body paint when I'm lactose intolerant.
"My boyfriend wrote and performed a song for me but it was so, so bad, and I also got given food poisoning and the shits one year." The gift absolutely nobody wants.