A British school has gone vegetarian by banning meat and fish from school lunches.
The Swan School in Summertown, Oxford, offers free breakfast to all secondary school pupils, plus a paid-for hot canteen meal with options such as lentil lasagne, minted pea and feta frittata and Quorn sausage and potato bake.
Headteacher Kay Wood said the meat-free policy would allow the school to "serve better quality meals for the same money".
In a statement shared with HuffPost UK, Wood said the move was not a "judgement of people who eat meat" – or designed to make all students vegetarian – but because of "huge environmental and sustainability benefits".
The academy has also stopped pupils from bringing in packed lunches. Wood said this is because they want all the children and staff to "eat together and engage at lunchtime". There are meat and fish options available for snacks at break time, but the food for lunch is fully vegetarian.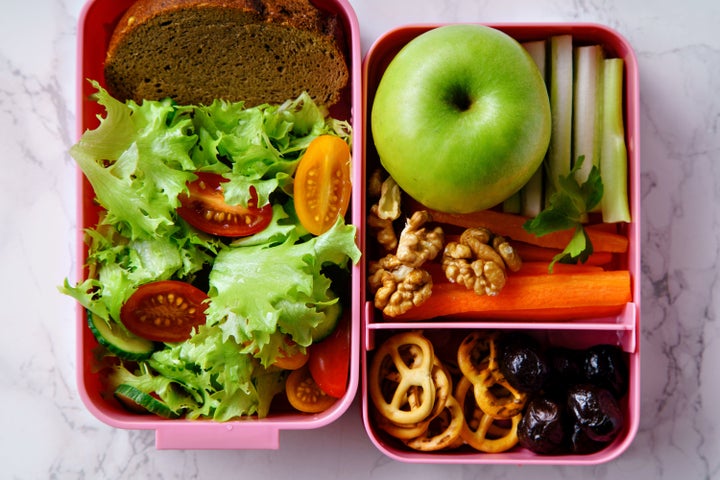 Wood added: "Most importantly, it allows students of all faiths and different dietary requirements to eat together. We want to build a strong, cohesive, school community – that's why our family dining approach is so important."
According to reports, some of the parents at the new secondary school are less than pleased with the meat-free canteen, despite being told of the veggie-only policy before term began.
One mum said her daughter had come home from school "very hungry".
"I've heard that a lot of children were very hungry as well," The Sun reported. "There should be option at dinner time [to] eat meat, I've never known a school to be like this."
But registered nutritional therapist Anna Mapson, whose children – aged six and nine – attend a vegetarian school in Bristol, told HuffPost UK she felt the move was a good one.
"My children's school has been vegetarian for five years, for sustainable and economical reasons," she told HuffPost UK. "To get good quality meat is very expensive, so it's better not to have meat at all than offer cheap or processed meats to children.
"They offer food such as 'fake' shepherd's pie, Quorn or veggie sausages, falafel and bean wraps, lentil bolognese or baked potatoes with beans. The kids love it."
Commenting on whether a strictly vegetarian lunch could negatively impact children who receive free school meals – or children whose parents rely on school lunches to be their main source of nutrition – Mapson said it depends if the caterers are offering "proper vegetarian food", rather than simply a meat substitute.
"If they're offering beans and eggs and yoghurt, they're all good sources of protein," she said. "It is possible for children to be healthy vegetarians. Foods just have to be tasty, appealing to children and nutritional."
Some, however, believed food options during school lunches should be a "choice".
In the statement given to HuffPost UK, Wood – who reiterated that she is not vegetarian herself – continued: "We are by no means the first school to do this and I believe that if we fast-forward ten years, then many, many more schools will be serving vegetarian meals."
The Swan School, which opened this week, is a free school run by the River Learning Trust.