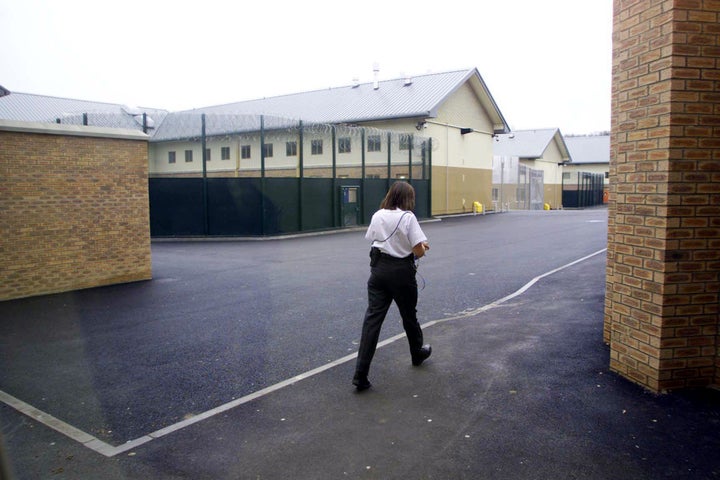 Foreign born or British, we are all human and should be treated as equals. According to Article 3 of the European Convention on Human Rights, nobody should be subjected to torture or inhumane treatment. However, this rule is too often applied in theory but not in practice, particularly when it comes to people, like me, who are forced to leave their countries of origin (for a variety of reasons).
I was detained at 22, after being trafficked into the UK as a teenager, and I have not recovered from the experience despite the fantastic support in therapy and solidarity from close friends. I have fear and anxiety and it has been a struggle. I have been helped a lot by a women's group we started of ex-detainees.
Sleeping in Yarl's Wood is like sleeping on thorns; being pricked constantly. There is no rest for however long you are there. It is not just the lack of privacy, bunk beds, and sharing of rooms that accounts for the distasteful and dehumanising treatment.
It is queueing up to see health providers and then being sent back because they had reached a cut off number and the rest of us being asked to return the following day without checking if our needs were urgent.
It was the degrading treatment from security and Home Office staff who spoke at me, never to me.
It was being forced to work for £1 an hour to raise enough money to get phone credit to ring a solicitor.
It was seeing other women in distress, crying and sometimes screaming at night, self-harming and failed suicide attempts day and night.
"Most women in Yarl's Wood have been through the worst things possible including torture and rape, so the women are already traumatised before they get there."
It was seeing other vacant, exhausted and frightened detainee's eyes, worried about where the fate lies with no one to console them like cattle waiting for slaughter.
It was the walls, long corridors, and huge gates keeping us from the public and the public from me, not knowing if and when I would be released.
All of this was compounded by my knowing full well that I did not deserve to be there, I had not committed any crime in this country. I met people who had been there for years, the Home Office unable to be deport them but reluctant to set them free. The indefinite nature of detention forced them to they count up the days they had been there as opposed to counting down the days until they will be released.
Most women in Yarl's Wood have been through the worst things possible including torture and rape, so the women are already traumatised before they get there. It still baffles me that the government continue to keep this places open to profit a few and torture and destroy the lives of so many. Families are separated due to detention and relationships are destroyed.
The unwritten constitution in the UK is praised for its flexibility in adapting to time and situation but has not given people education on what makes a human and entitlement to living.
The British public outraged about hundreds of people being locked up unfairly should share with friends, families and any connections they have. They should raise hell with their local MPs and councillors and those who have access to power to get these places shut down. They could offer practical or financial support to organisations doing anti-racism work and raising issues about detention, the Racial Justice Network are one of the groups that I have been involved in, but there are many others. We cannot allow this to go on!
1. Sign the petition here to call on the Home Office to grant the protesters demands.
2. Send a letter to you MP outlining what the strikers are calling for.
3. Tweet messages of solidarity, and photos holding signs of support for Yarl's Wood strikers, using #HungerForFreedom.
Useful websites and helplines:
Mind, open Monday to Friday, 9am-6pm on 0300 123 3393
Samaritans offers a listening service which is open 24 hours a day, on 116 123 (UK and ROI - this number is FREE to call and will not appear on your phone bill.)
Get Connected is a free advice service for people under 25. Call 0808 808 4994 or email: help@getconnected.org.uk