A shortage of carbon dioxide across Northern Europe could mean your favourite fizzy drinks and beers may be harder to come by this summer, industry insiders have warned.
There is currently a shortage of CO due to the closure of several sites that produce the gas, for various reasons including maintenance and refurbishment, according to The British Soft Drinks Association. The problem in Britain has been exacerbated by high demand for fizzy soft drinks and beer due to the recent warm weather and the World Cup.
Gavin Partington, director general at British Soft Drinks Association, confirmed the situation is impacting a wide range of businesses. "Soft drinks producers in the UK are taking active steps to maintain their service to customers including working with their suppliers to mitigate the impact as well as looking at alternative sources," he said in a statement.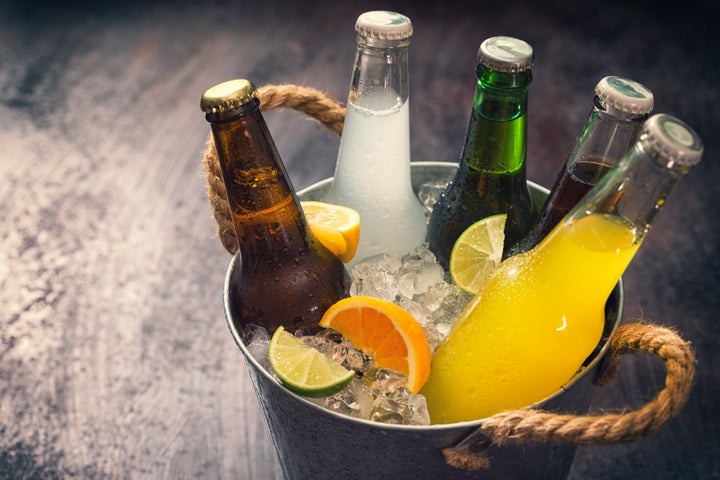 The UK has been hit particularly by shortages because only one major COplant was operating earlier this week and imports from the continent have been affected by shut-downs in Benelux (Belgium, the Netherlands, and Luxembourg) and France.
Trade journal Gas World said the shortage has been described as the "worst supply situation to hit the European carbon dioxide business in decades".
It said many consumers of CO, especially carbonated drinks producers, were desperate for supplies of the product, and the shortage appeared to be likely to continue for the remainder of June "at least".
According to the Press Association, Tesco's website is showing that a number of carbonated drinks, including own-label and Schweppes lemonade and Dr Pepper, are "currently unavailable", but a spokesperson said it was unrelated to any CO shortage.
The British Beer and Pub Association (BBPA) has predicted England fans will drink 14 million extra pints at the pub during the World Cup group stages, as they cheer on the England squad in their games against Tunisia, Panama and Belgium.
Commenting on the CO shortage, Brigid Simmonds, chief executive of BBPA, said: "We are aware of a situation affecting the availability of CO2 across Europe, which has now started to impact beer producers in the UK. We have recommended our members to continue to liaise with their providers directly where they have concerns over supply.
"We will continue to monitor the situation carefully. However, given the time of year and the World Cup, this situation has arisen at an unfortunate time for the brewing industry."
Additional reporting by the Press Association.