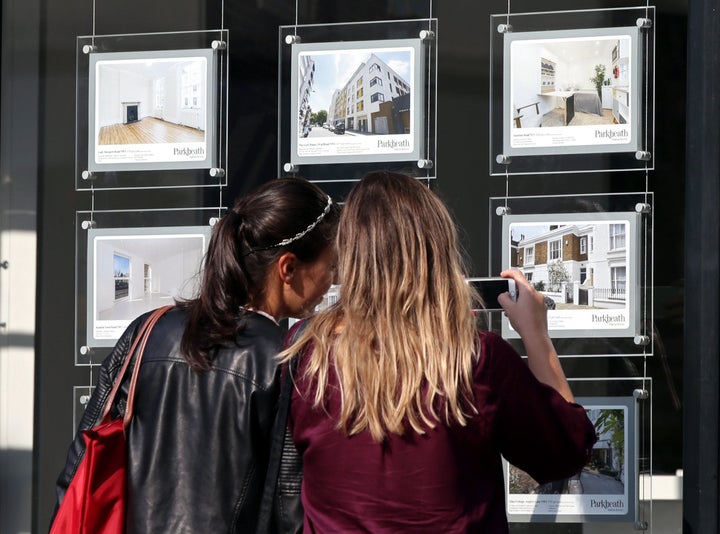 Just one in three young adults owned a home last year, down from more than half of 25 to 34 year-olds being homeowners 20 years prior, a new report has found.
Property price rises have greatly outpaced income growth for young people, with average house prices rising 173% in England since 1997, compared with a 19% growth in real incomes for young adults aged 25 to 34, analysis by the Institute for Fiscal Studies found.
That's a jump in average house prices from £86,000 in 1997, to £234,000 in 2017 - a rise "much higher" than that seen in other large, developed economies, according to the 'Barriers to homeownership for young adults' report.
The gap between average house price and income rises has been blamed for some of the challenges young adults face in saving for a deposit.
The IFS analysis examined how barriers to home ownership have shifted over the past 20 years.
"Many young adults cannot borrow enough to buy a cheap home in their area, let alone an average-priced one"
It found that compared with 1996, where over 90% of 25 to 34-year-olds would have been able to buy a house locally with a 10% deposit and borrowing 4.5 times their salary, by 2016, that proportion had fallen to 60%.
Around half of young adults wanting to own a home would need to save half of their net annual salary to raise the 10% deposit needed to purchase one of the cheapest homes in their area. This is compared with one in 10 young adults in 1996.
Meanwhile, more than three out of four young adults would need to spend more than six months' income on a 10% deposit to buy a median property in their area - up from one-in-three twenty years ago.
Polly Simpson, research economist co-author of the paper, said: "Big increases in house prices compared to incomes over the last two decades mean that it is increasingly difficult for young adults to get on the housing ladder, even if they do manage to save a 10% deposit.
"Many young adults cannot borrow enough to buy a cheap home in their area, let alone an average-priced one. These trends have increased inequality between older and younger generations, and within the younger generation too."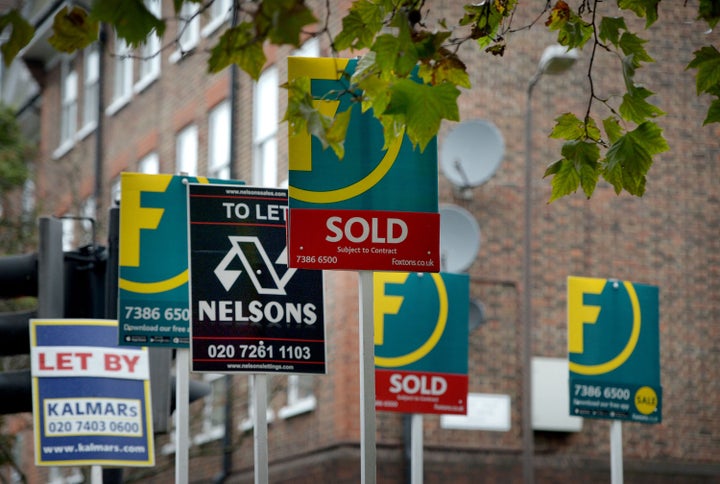 London has seen the most drastic surge, with average house prices jumping more than 250% from £132,000 to £467,000 in the 20 years up to 2017 - and those on middle incomes losing out the most.
House prices have remained stable or have fallen in the rest of the UK, meaning raising a deposit may be easier than for non-London dwellers.
While homeownership among young adults has fallen, rents have risen along with the cost of renting, which has also outpaced real income growth for young adults.
Most of the increase in rents and house prices occurred before the 2008 financial crash, the report said.
It says the key to increasing homeownership among younger generations is to increase the supply of housing and lowering property prices, in conjunction with government policies to aid first-time buyers to get on the housing ladder, such as lifetime ISAs and Help To Buy schemes.
Jonathan Cribb, senior research economist at the IFS and co-author of the paper, said: "The most economically productive and wealthiest parts of England – London and the South East – are those with the most restrictive planning constraints.
"It is unsurprising that these areas have also experienced the biggest house price increases. Increasing the responsiveness of construction to house prices is a necessary part of the solution, particularly in these areas.
"Unlike other policy alternatives, this would both help reduce house prices, boost homeownership and reduce rents, benefiting renters, some of whom will never own."
A spokesman for the Ministry for Housing, Communities and Local Government said: "This government is committed to helping more people get on the housing ladder and last year saw the highest number of first time buyers for over a decade.
"Through our Help to Buy scheme and the cut in stamp duty for first time buyers we are helping restore the dream of home ownership for a new generation.
"Over 1.1m properties have been built since 2010 and our targeted investment and planning reform will deliver more of the homes communities need."
The Government said the Help To Buy scheme has assisted nearly 170,000 people to buy a home since it was launched in 2013.
Popular in the Community