A young man has issued an unexpected, and pretty funny, analogy for Britain's potential exit from the European Union.
Speaking from the audience of #InOutLive, a Facebook debate from democracy campaigners Bite The Ballot, the man likened Brexit to longing for a break-up in a relationship.
He said: "When the EU does do something positive, people don't actually get to hear about it because the politicians aren't going to be like 'It's the EU that did it'.
"I see it as when guys are in relationships and they think: 'Oh, my girlfriend's doing my head in' and you sometimes forget all the benefits.
"And you think: 'Once you're single again there's going to girls queueing up for you', but when you are single you find no-one actually wants you."
To which Michael Sani, Bite The Ballot's founder and the debate's co-presenter quipped: "The grass is not always greener."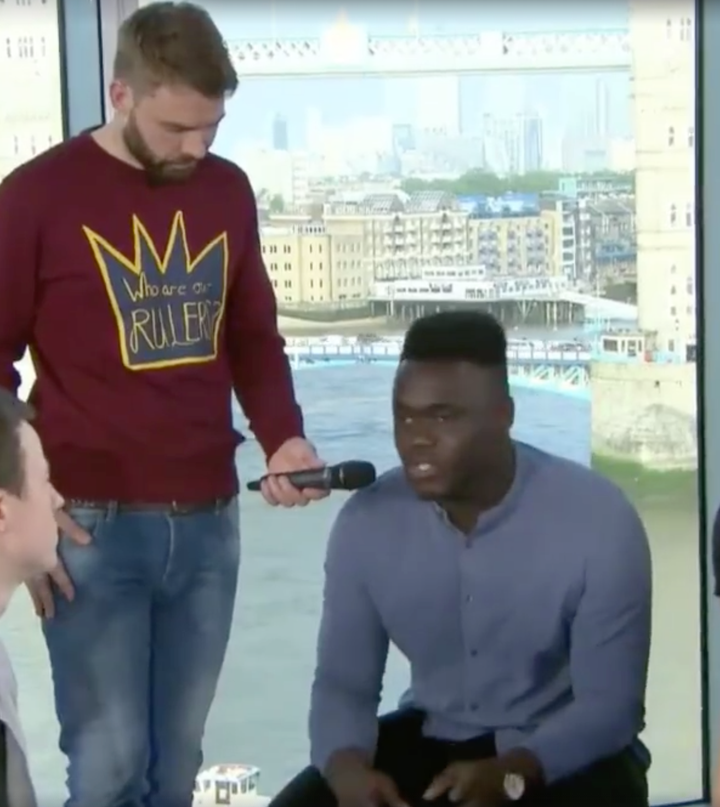 The three main topics discussed were the economy, security and immigration.
The debate comes after a near week-long effort by Bite The Ballot and campaigners Hope Not Hate to register 500,000 young people to vote ahead of the registration deadline on Tuesday.
There are signs the drive is working. A surge in registrations among the under 34s was recorded between Thursday and Friday last week.
Attendees included professional provocateur Katie Hopkins and YouTuber David Vujanic.
Poverty campaigner Sir Bob Geldof also gave a separate interview to discuss his thoughts on how young people should vote in the referendum.