From the woman who can fit every bit of rubbish she's produced in three years into a single jar, to the cafe using 'Jesus water' to clean its kitchen, the 'Zero Waste' movement is growing on both sides of the Atlantic, the HuffPost's docu-series #Powershift has discovered.
With more focus on reducing the waste and packaging we create, some people have gone all the way and committed to creating no rubbish in every aspect of their lives.
"Living Zero Waste means that I don't make any trash and I don't send anything to landfill," says Lauren Singer.
Dubbed the 'Zero Waste girl', the 25-year-old lives in Brooklyn and aims to leave nothing behind as she lives, eats and shops.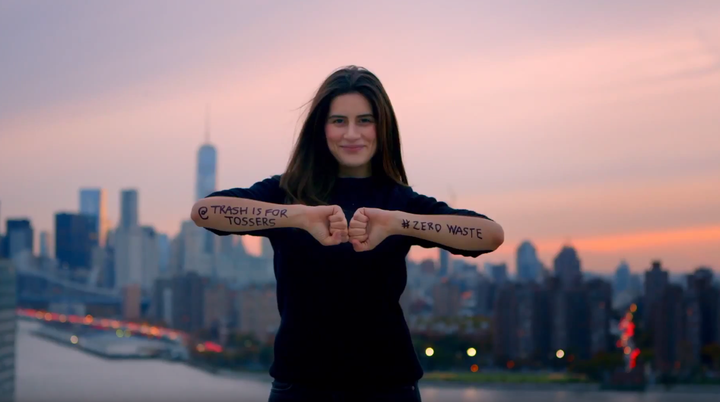 Singer rose to fame in the US by fitting every piece of rubbish she's made in the last three years - mainly essential plastic things that can't be recycled, like old credit cards - into a single Mason jar.
Her story features in the latest episode of #Powershift, HuffPost's exclusive docu-series on social movements.
"When I go grocery shopping, instead of going to the store and bringing nothing with me, I'll go prepared and I'll bring things like mason jars and organic cotton bags to fill up with bulk items," says Singer.
"I'll use the mason jars to fill up with liquid items like olive oil, all package free, and so I don't have to make any waste."
Singer is an environmental entrepreneur, whose blog 'Trash is For Tossers' encourages people to follow her lead.
"Once a week I'll go to the farmer's market and I'll buy produce and fresh things that I need, and that's totally allowed me to shop without packaging or creating any waste at all."
In the UK, Doug McMaster's 'Zero Waste restaurant' Silo makes everything on site, composts its leftover food and grows 'espresso mushrooms' from waste coffee grounds.
The restaurant in Brighton was called "the most important restaurant in Britain right now" by a customer review.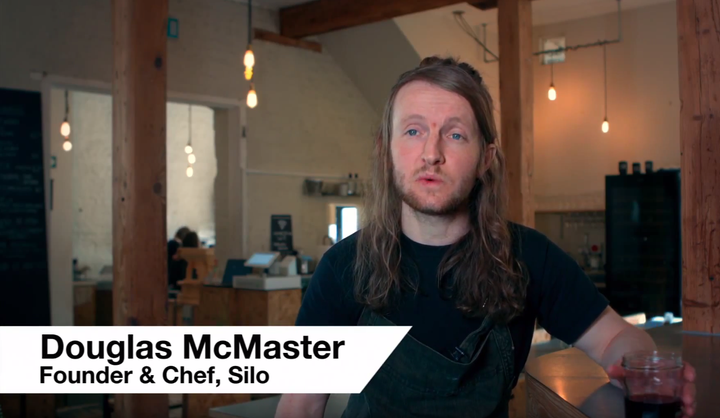 "Zero waste is a behaviour" McMaster says. "What we do here is very unique, I don't think there's anywhere in the world that brings together all of the disciplines that we do.
"We mill flour here, we churn butter, we roll oats, we brew all our own drinks and everything is created on site, which began as something to avoid packaging and to lead the way, to set an example, and just to start the conversation."
The 29-year-old says the restaurant's compost machine and its electrolyzed, oxidized water, nicknamed 'Jesus Water', are features of its zero waste plan.
"Basically it's a way in which tap water goes through reverse osmosis and then is electrolyzed. What that does is it creates water that is more hygienic than hand soap, and we can clean the restaurant with zero waste, no chemicals, no packaging," McMaster explains.
Actress Sophie Turner, the host of #Powershift, says Zero Waste is "No longer a worthy concept."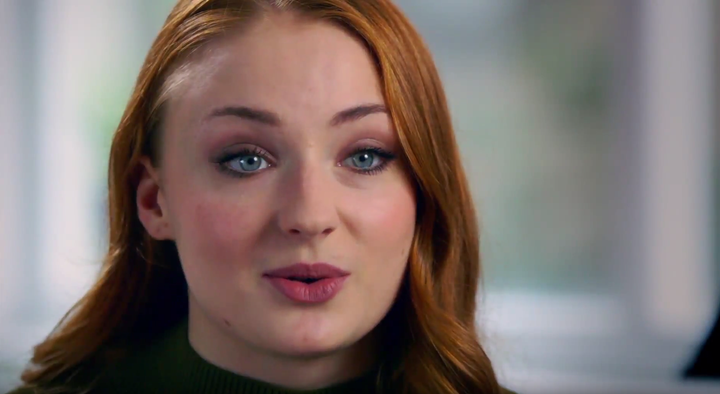 "Millenials are embracing zero waste lifestyles in metropolitan societies, proving you can live a fun and fulfilled lifestyle without the waste," Turner says.
Singer, who is credited with helping to take the movement global, thinks that social media is key to spreading the word to "a large majority of people really quickly."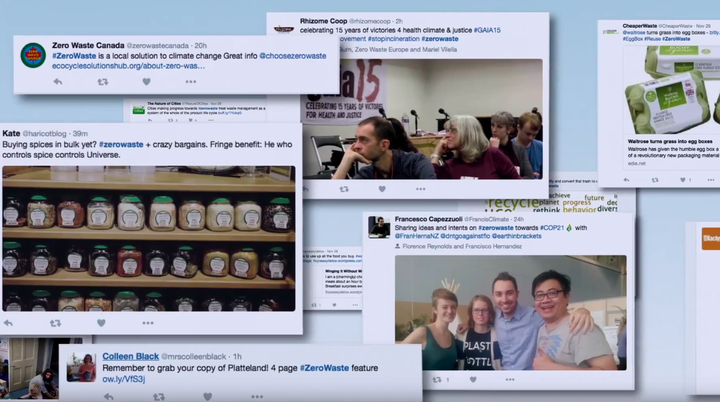 "I hope to provide easy, everyday solutions to things that would be wasteful. So if that inspires people to, you know, reduce their impact and to try to live sustainably I think that's the coolest thing in the entire world," she says.