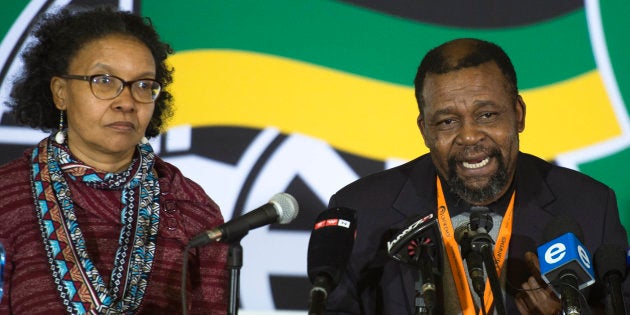 As ANC members, we think all national conferences are "watershed moments", or at least "historic". Whether this is true, is of course only determined by history. The 54th national conference, though, will be a watershed.
The magnitude of the issues that the movement faces at this conference, in many ways makes it a make-or-break event. These issues –– like the integrity and values of the movement and its policy direction –– have been around for a while, but we are approaching breaking point.
As leadership (past and present) and delegates, we must, therefore, be aware of this historical reality, as we take our seats on December 16, 2017. What do we, therefore, expect from delegates and leadership?
1. The eyes of the country and the African continent will be on the ANC conference. We must conduct ourselves with dignity, with tolerance for different views and respect for organisational processes. These are attributes that kept our movement together for 105 years, and we must act to promote, defend and advance ANC core values.
2. The ANC championed our political liberation and the creation of a nonracial, nonsexist, democratic and united South Africa. For it to remain relevant, it must lead the economic emancipation of our people, and do so in an inclusive, practical, sustained and principled way, so that we resolve the historical injustice in our lifetime.
3. Education is key. The conference must commit to a practical and sustained programme to fix education, so that we empower the people to contribute as citizens and in the economy, with all hands on deck.
ANC delegates and leadership must act locally but think Pan African.
4. We must commit to fighting corruption without fear or favour. This must be in the public and private sector, in communities and organisations. We must build responsive, transformative and ethical leadership and institutions across society. The ANC must represent and attract the best in society. Its cadres and members must be the torchbearers of excellence and service in the public and private sector, in entrepreneurship, in innovation, in culture, in politics.
5. We must deliberate and act in the best interest of all South Africans, as the premier nonracial and nonsexist movement in this country. This should find expression in our policies, organisational practices and leadership. Globally, less than 10 percent of UN members have female heads of state. Indeed, 105 years later, South Africa and Africa are ready for a woman president to emerge from our country and show global leadership.
6. We need to think innovatively with regards to organisational renewal and design, so that we retain the core values of the ANC, but modernise it as a party and movement of the 21st century. The conference must adopt resolutions, but these are stopgap measures. We require a more deliberate and sustained rethink of what's required beyond the national conference.
7. Last, but not least, ANC delegates and leadership must act locally but think Pan African. The ANC must define the role that South Africa must play in continental integration, in industrialisation, in the African skills revolution, agrarian reform, the blue and green economies, in advancing Agenda 2063 and the African renaissance.
We carry these responsibilities not just for ourselves and those we represent, but on behalf of past and future generations.
** Fébé Potgieter-Gqubule is an ANC NEC member. She is a former ambassador and former deputy chief of staff of the African Union Commission. She is a member of the campaign team of Nkosazana Dlamini-Zuma.