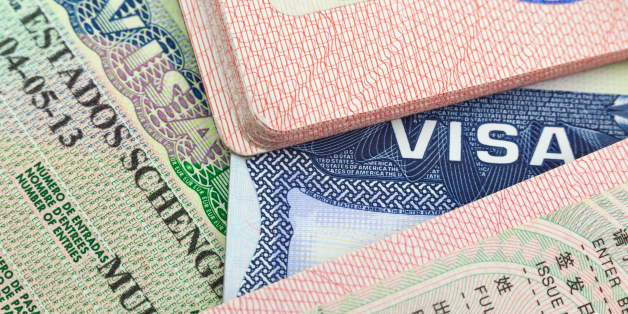 a_Taiga via Getty Images
This past week has seen some amazing headlines of how the EU is now spoiling holidays (presumably as a 'Brexit' revenge), or articles demonstrating the huge queues of holidaymakers at Palma Airport, whilst being subjected to new security checks within the Schengen area. Then there have been the doomsayers, lamenting over the new EU electronic visa system (ETIAS), all of which suggests that life as we know it is about to end!
Let me put some perspective on many of these issues.
My work in Europe on behalf of UK holidaymakers has helped me to understand that since the Lisbon Treaty, tourism has been elevated to a major European growth industry and it has been equipped with many mechanisms to establish a world class 'European' destination, and that, for the moment, includes the UK! Whatever the prevailing issues, tourism remains a means to economic growth; it is therefore nonsense to suggest that a conspiracy of 'brexit' revenge is being played upon British holidaymakers.
The second most important point relates to security; no-one can have escaped knowledge or experience of the last two to three years, when terror activity hit the very heart and soul of popular destinations and transport hubs. At the time, much was made of the porous border of the Schengen area; this is a borderless area of the EU, designed to respect its borders, but also bring about a sense of an European Union through free movement. This has meant that citizens in those areas can pass freely without border checks; the UK has never been a member of the Schengen area and has always been subject to passport/identity checks. The terror attacks revealed not just criticism, but a realisation that databases were simply not speaking to each other and agencies were not cooperating as they should; events of this past week have revealed the solution.
Despite the solution, criticism has been levelled at those countries where an obvious chaos was evident. If we take the airport at Palma de Mallorca, it is a reasonable airport, perhaps a little dated, but are increasing throngs of holidaymakers stretching its ability to cope? I have been through this airport and been part of the hundreds of arriving holidaymakers, corralled into a small passageway to a booth with two border police; such was the volume of people, they simply waved us through without checks. If you look at the island overall, you can see that not only is there resistance by government to get involved in the management of the airports on the island and throughout Spain, but there have been protests on the island for several years, recently becoming quite active. The protests are concerned about the increasing volume of tourists (principally because of the loss of confidence in Eastern Mediterranean & North African destinations), so creating pressure on valuable resources for local people; a growing structural crisis?
Compare my recent experience of travelling through terminal five at Heathrow on two occasions. Those with 'chipped' EU passports were having to wait up to 45 minutes to pass through nine operational e-passport machines out of a potential 26. Those with non-EU passports were waiting in very long queues, with tables offering bottles of water; an indication of a long waiting time? It was also evident that the border control was grossly understaffed to deal with the volume of arriving passengers.
As you can see, it is all about perspective!
Throughout the terror attacks over the last few years, I consistently stated in the press, radio and TV, that we had to get away from the mantra 'we must not give into terror' and develop a better response to such horrors. I suggested zoning and that there had to be a better security response to these events. I considered that we as citizens should not change our desire to travel, but that we had to accept inconvenience as a consequence of whatever was introduced as a small price to pay; perhaps with the satisfaction that we were in some way frustrating the efforts of those who commit these criminal attacks.
Throughout this past week's travel problems it has even been suggested that somehow Britons should suffer less of these 'inconveniences' because of the value we bring to 'their' economy.
To commentators, politicians and consumers I say 'welcome' to the 'new normal' in travel. We are going to experience a greater scrutiny of who is travelling where with a greater emphasis on electronic checking. Whilst our governments need to explain what is happening and build operational resilience, we as Consumers need to play our part and understand why security is important, embrace those security requirements, always making sure our 'documentation' is in order, but importantly, allowing ourselves more time to get to the airport so that we can navigate security without adding to the stress of travel!