With his parting interview at Old Trafford following Manchester United's two-one win over Swansea City, Sir Alex Ferguson threw striker Wayne Rooney under the bus. In typical, brash Fergie fashion, he told the press that Rooney wasn't keen on the idea of playing in Ferguson's last home game because ''he has asked for a transfer" -- officially confirming what many of the newspapers had been speculating for the last few weeks: Rooney is not happy at Old Trafford and is seeking a move.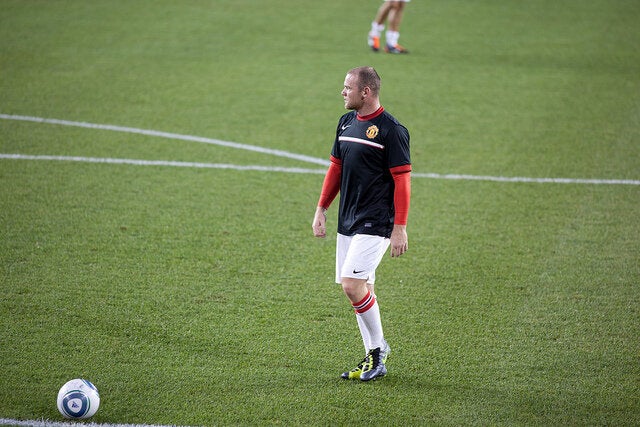 Fans will remember his transfer request in 2010, when the England frontman wasn't happy with the direction the club was going in, before signing a new £250,000-a-week deal. Fast-forward to 2013 and Wayne Rooney isn't happy with the direction of the squad again. From an outsider looking in, it appears he is uncomfortable at not being the ''main man'' -- a role in which he's been used to for years. Robin Van Persie -- and to an extent Shinji Kagawa -- have arrived at Manchester United and challenged not only Rooney's status as top dog, but his place in the starting XI. After two transfer requests in three years, Rooney's position is untenable at the Theatre of Dreams.
''Rooney could be another George Best, I have no doubt. England is in need of a big, big star and he has what you need from that player - he comes from Liverpool, he is working-class and he has exceptional talent. But football is a high-level sport and you must live the life of a monk. You have a ritual - you go training, you sleep, you prepare. There is only one thing to be answered - how much do you love to play the game? If you have that love then you can easily sacrifice the rest. But it doesn't matter what contacts you have, all managers can only help those who want to be successful. If he doesn't want to live seriously and wants to drink, he can do it at home and arrange things at home. However, I feel that Rooney has a real love for the game.

Would I like to work with Wayne Rooney? Who wouldn't want to work with him. We all like to work with exceptional talent.'' - Arsene Wenger speaking on Rooney in 2004
Enter Arsene Wenger, a long-time admirer of Wayne Rooney's talent. After Robin van Persie departed from North London last summer, it would be fair to say Arsenal have lacked some firepower upfront. Not for the first time in his Arsenal career, Wenger has failed to properly replace a departing key player. Sure, Olivier Giroud has had a very solid debut season, but he is not Robin van Persie. He is not a player to build around. Rooney, on the other hand, is not as good as van Persie -- but he can be that player to build around. If the 27-year-old is craving being the man at a top club, he should seriously consider making the move south to N5. Everyone knows about Arsenal's lack of silverware in the last decade; imagine if an English striker could spearhead their return to the promised land? Wouldn't that be good for Rooney -- his reputation has taken a hit recently -- and Arsenal, who would finally get the chance to silence the critics. Of course, Rooney's arrival at Arsenal would not guarantee trophies, but it would certainly raise the chances of the trophy drought ending.
I feel Rooney has done it all at United. He's won every major trophy available. This season, he has looked gormless at times, when we are used to seeing his swashbuckling style trudge itself up and down the pitch -- covering every blade of grass. You just feel like he needs a new challenge. If that challenge is not to be on sunnier shores -- Paris St. Germain and Bayern Munich have both been linked to the striker -- then Arsenal could be a very good fit. Rooney wants to be the star of a team; Arsenal need a star to lead them back into title contention.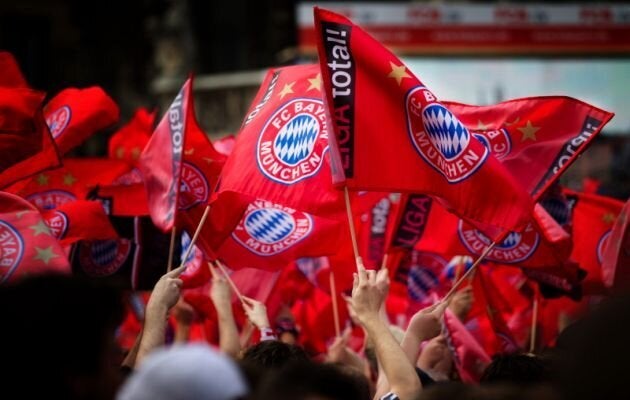 Could Rooney be plying his trade in Bavaria next season?
With that being said, you just get the feeling it won't happen for a number of reasons. Firstly, the likely fee that a player like Rooney would command is unlike anything Arsenal have ever spent. That's without factoring in the wages, where you would be naïve to think he would be happy to accept a pay-cut on his large paycheck. And then you remember it is Manchester United we're dealing with; they do not like to sell their better players to anyone in the Premier League -- let alone one in the top five or six. If Rooney is to leave this summer -- which United remain adamant won't happen -- then you would guess it will be to a club not in England.
Wayne Rooney moving to a club like Arsenal, or even Chelsea, makes a lot of sense. It would benefit both Arsenal and Wayne Rooney equally: Rooney needs a new challenge, he has started to stagnate at Old Trafford, so it is time to ply his trade at a new team. That team probably won't be Arsenal, but it is fun to speculate. There won't be many better strikers available to Arsene Wenger this summer. Time to open the chequebook.
Related