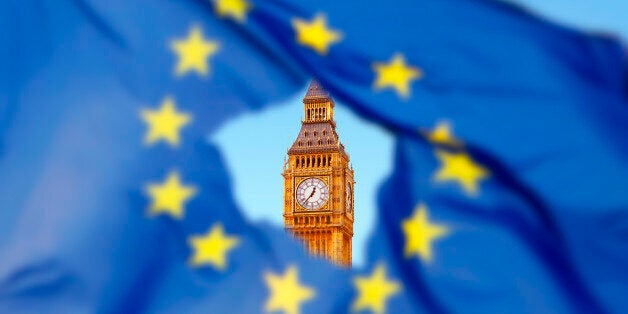 Anyone who spends time on Twitter these days will have seen a huge number of tweets from Brexiteers cheering every upward revision of the UK's economic forecasts and demanding to know what happened to Project Fear. In this narrative, the vote on 23 June has already unleashed a wave of exuberance and self-confidence, a 'Brexit boom' that is merely a foretaste of what is to come once we sever our ties with Brussels.
There is in fact a lot of evidence backing up this optimistic view of the British economy, whether it is the latest official predictions for economic growth, the 'dramatic U-turn' over Brexit by TheCityUK, or rumours that Bank of America Merrill Lynch is planning to keep its European HQ in London. And now my colleagues at Capital Access Group (CAG) have added weight to the argument with the results of their survey of fund managers specialising in UK-focused equity funds. With almost £300 billion under management what they say is worth listening to.
This group of institutional investors, according to the CAG survey, is exceptionally bullish about our prospects. Nearly two-thirds of them believe the UK will be more attractive for investment in 2017 compared to the previous year. In fact well over 80 percent of them plan to maintain or increase their UK exposure in the next 12 months. This would seem to be a major vote of confidence in this country's future economic performance.
Well, that's how it appears - and that's what the rest of the evidence I have mentioned seems to support too. But the fact is that no-one really knows. Brexit hasn't happened yet: this boom is taking place whilst we are members of the European Union, not after we've left. Who can know what deal Theresa May will secure? Who can say what trade deals may follow our departure? Who can guess whether Trump's wildly erratic approach to trade and to policy-making in the US will do to us? And who would be willing to predict the outcome of the election in France and polls elsewhere, and what they might mean? There are a lot - and I mean a lot - of unknowns right now.
So to the triumphant and triumphalist Brexiteers I would sound a small note of caution. I genuinely, genuinely, hope you're right. Sometimes I believe the Prime Minister, and sometimes I believe that with luck and a fair wind we will soon embark on a period in which, liberated from the shackles of Brussels, our entrepreneurial spirit returns, our productivity is transformed, our economy booms and everything goes swimmingly. Fingers crossed. But let's wait and see before we get complacent, eh?