Studying abroad in the United States is a marvellous opportunity. Those lucky enough to have already done it will have encounters and stories to last a lifetime, whilst those about to embark on their own journey will be overcome with an adventurous sense of excitement and anticipation. Having spent the past academic year at Maryland's Washington College, I aim to share some of the things I learned during my time in America that will help you get the most of your time studying abroad.
1. Embrace The School Spirit
"School spirit." It might remind you of a Kanye West song, or countless U.S teen dramas, but it really is prominent on American college campuses. Students love the school that they attend, and they're never too shy to show their pride.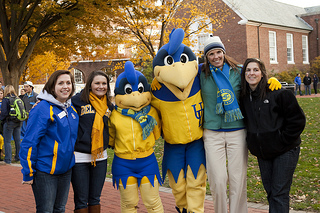 Whether it's attending sporting events, kitting yourself out in school colours from the bookstore, or putting a logo sticker on your laptop, they're all ways to involve yourself in that spirit. Competitions or giveaways are often held to encourage school pride, and it creates a great sense of community and identity both on and off campus. Spotting other people in your school's gear when you're out and about is fun, and there's nothing like getting discount or free stuff from local businesses when they see you're from the local college.
2. Get Involved on Campus
U.S schools are hotbeds for extra-curricular activity. You could be writing for campus publications, playing intramural or varsity sport, joining one of the music groups, travelling to Model UN conferences, joining the wake-boarding club, and so much more. Every university offers something different, and the length and breadth of opportunities outside of the classroom are vast and will greatly enhance your time abroad. It's a great way to make friends and mix with people who hold the same interests from all over the world. Have a look at a few of the clubs that might interest you before you go, and get in touch before you even leave England. I got to play on Washington's football team, and as well as meeting some of the best people in my life, I got to travel around multiple states playing the sport I love.
3. Make Connections
From the day you arrive to the day you leave, you'll be making new connections with new people from across the globe. Typically, the international students will arrive a week before the rest of campus in order to get settled. During the sometimes-frantic orientation requirements of the first week, take a moment to get to know those people from all corners of the world who you'll be spending the next academic year with. It's a wonderfully unifying reason that brings you all together in the first place, and all being in the same boat as a new student in a new country gives you a great starting point for conversation. Within a week, you'll have made friends from every continent, forming friendships which reach far beyond the 9 months you'll spend at college together.
Naturally, you'll meet Americans through classes and dorm life, and these friendships will prove to be just as valuable. Who better to take you home for Thanksgiving or show you around the major cities than an American who knows them like the back of their hand? Class field trips and school excursions also provide great links for future internships and job opportunities, and the professors who you work with may be able to help you with dissertation research long after you've left the campus behind. Make no mistake about it, networking is one of the most valuable things that a year abroad offers, and taking full advantage of it will pay off.
4. Get Out and About
College campuses can be big places. They can be small places, too. But given the nature of American college life, more often than not they contain nearly everything that students might need in their day-to-day life, and I would probably say that university life is slightly less independent than here in the UK.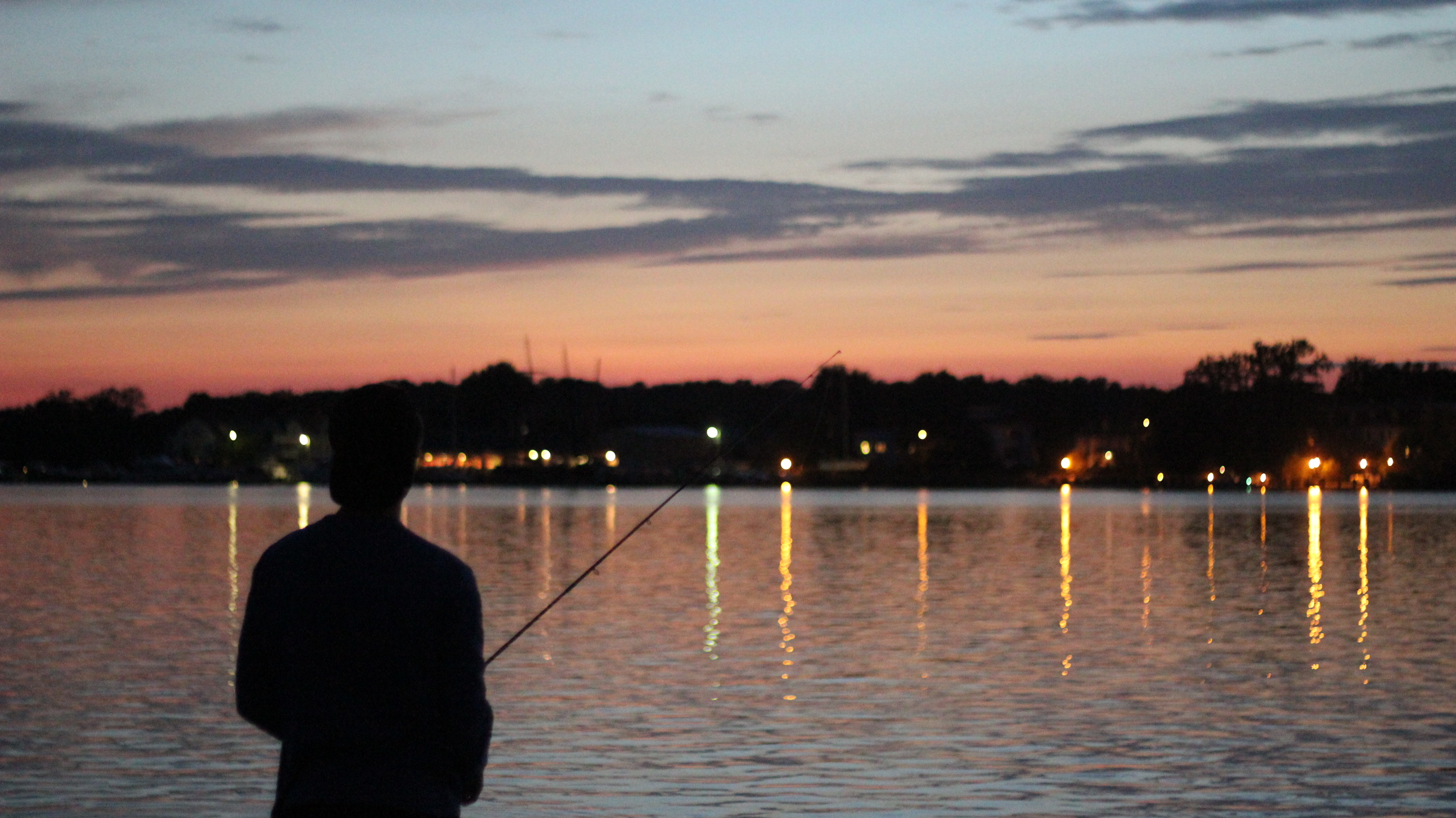 For that reason, it's really important to get to know the town or city that your university is in. Find the best places off-campus to hang out, to get food or to have fun. Whether it's heading down to the river to fish, or taking the subway downtown to attend a cultural event, many towns offer a lot that can go unnoticed by college students, so it's important to embrace the off-campus community as much as the on-campus one.
5. Travel, Travel, Travel.
Having already flown at least 3,000 miles from the UK to get to America, it wouldn't hurt to do a little more travelling. America is a country rich with different cultures, climates and cuisines. Even within individual states, life varies from county to county, and such is the country's size that travelling can be relatively cheap and easy if it's planned in advance.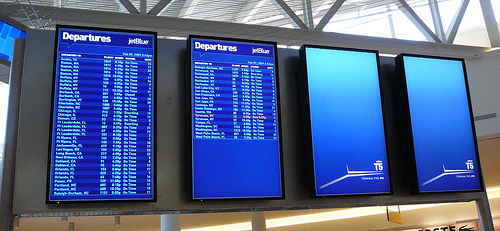 Whether it's taking the bus to New York for the weekend, getting the train up to Canada for Fall Break, or road-tripping down to Florida for Spring Break, if feasible it's important that you see some more of the area. Depending on destination and the time at which you book, flying with airlines such as JetBlue or Southwest can cost you as little as $29 each way. MegaBus and Greyhound buses offer a longer but cheaper way to travel, and Amtrak trains are a great way to see the country and go coast-to-coast for less than flying. Those connections also come in handy again, whether it be splitting the cost of hiring a vehicle with other students or travelling with American friends who own a car. Colleges will often put on free transport or weekend bus trips, especially for international students, so keep an eye on that too.
Heading abroad can naturally be a daunting prospect, but it needn't be. Board the plane with an open mind and arrive fully prepared, ready to embrace all of the things that come your way. More likely than not, your time in the United States will be educational, more than memorable, eye-opening, and will present you with some of the finest opportunities you'll ever encounter. Wherever you are going, have a great time!
Until next time,
George