Last week I posted my Best Children's Fiction Picture Books Autumn 2015. But publishing is now teeming with inspiring and exquisitely illustrated non-fiction books for children too. Each of the books below offers something unique to the children's book market - and they'd all be welcome additions to a child's bookcase, school library... or Christmas stocking.
The Wonder Garden by Jenny Broom and Kristjana S Williams (Wide Eyed Editions, £20)
This is a book that just keeps on giving. Divided into five habitats, it's full of facts galore about animals, the environment and the planet at large, which means you can dip in and out according to your child's attention span. Strikingly illustrated, it's a beautiful book to have on your shelf.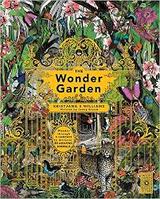 Historium (Welcome to the Museum) by Jo Nelson and Richard Wilkinson (Big Picture Press, £20)
If, like me, you were a fan of the 2014 bestselling book Animalium, you're in for a treat with this new title from the same publisher. This is a children's history book like no other: focussing on the objects and artefacts of ancient civilisations, it's like having the British Museum between the covers of a book. Every school library should own a copy.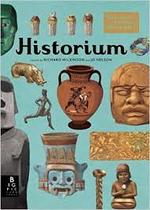 Take Away the A by Michael Escoffier and Kris Di Giacomo (Andersen Press, £7.99)
This is a super book for children just learning to spell. It's also very funny and quirkily illustrated. Moving through the alphabet, it takes two words that rhyme, the second with one letter removed - eg "Without the W, the witch has an itch". It'd be great to see a version of this book all in lower case for children just learning to read too.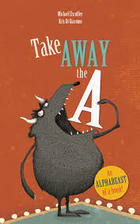 The Colour Monster by Anna Llenas (Templar, £12.99)
A stunning pop-up book from Templar, exploring children's feelings through colours. If you imagine a non-fiction version of the movie Inside Out, you've got The Colour Monster.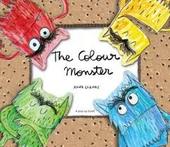 DinoBlock by Christopher Franceschelli and Peskimo (Abrams, £10.99)
An inventive cut-out book for pre-schoolers, relating dozens of dinosaurs to contemporary animals either through their shape, behaviours or noises.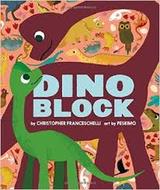 Diary of a Time Traveller by David Long and Nicholas Stevenson (Wide Eyed Editions, £14.99)
A fascinating history book that takes the reader from 1million BC to 1969 through key moments in global history and the development of civilisation. Playfully illustrated, it has just the right amount of information to keep children interested without being overloaded.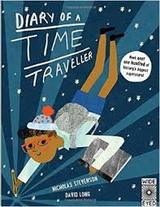 The Butterfly Garden by Laura Weston (Templar, £10.99)
Beautiful lift-the-flap book following the life cycle of a butterfly. The perfect non-fiction follow-up book for children who've loved The Very Hungry Caterpillar.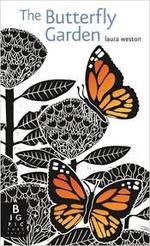 The Adventures of Water by Malcolm Rose and Sean Sims (Red Shed, £14.99)
Fantastically informative - and very colourful - pop-up and lift-the-flap book about water, from the science of water molecules to meteorology, and from geography to the human body.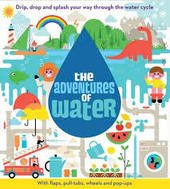 Find the Dots by Andy Mansfield (Templar, £9.99)
Many non-fiction books over the past few years have tried to emulate the success of Herve Tullet's Press Here, but this is the first I've seen that manages a similar level of inventiveness. It's playful, clever, colourful and educational.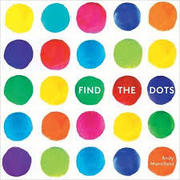 City Atlas by Martin Haake (Wide Eyed Editions, £20)
A vibrantly illustrated guide to some of the world's greatest cities, full of fantastic facts across history, culture and geography.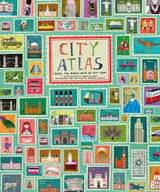 The Curious Explorer's Illustrated Guide to Exotic Animals A-Z by Marc Martin (Templar, £14.99)
Marc Martin is a fantastic illustrator, and in this Guide to Exotic Animals, he beautifully illustrates some of the more unusual creatures on the planet.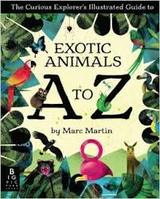 Counting Lions by Virginia McKenna, Katie Cotton, Stephen Walton (Frances Lincoln, £14.99)
Stunningly illustrated by Walton, with an introduction by McKenna and prose by Cotton that reads like poetry, this beautiful book highlights different animals at various points on the endangered spectrum - a book that's both wonderful to look at, gorgeous to read aloud and educational.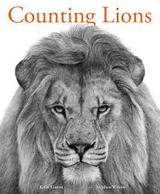 The School of Art by Teal Triggs and Daniel Frost (Wide Eyed Editions, £14.99)
For slightly older children, this is a fantastic introduction to artistic styles and sensibilities, and is sure to inspire little ones towards their own creative endeavours.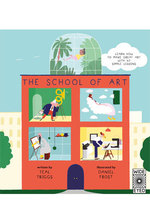 The 50 States by Gabrielle Balkan and and Sol Linero (Wide Eyed Editions, £20)
Much like City Atlas above, this is a comprehensive guide to the USA. Full of facts, culture, history and illustrations, a must-have for lovers of all things American.