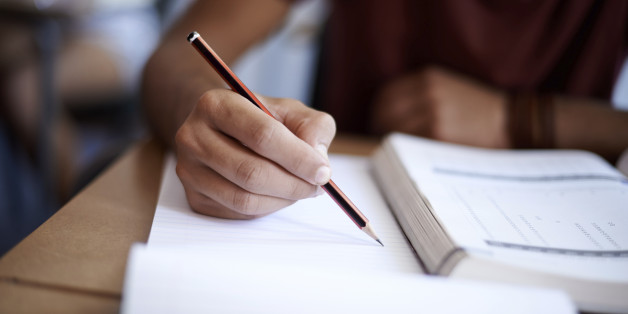 PeopleImages via Getty Images
Last year, just under 65,000 freshers used Clearing to find a place at university. Although the Clearing system can seem daunting, Hannah Morrish, student choice and higher education lead at The Student Room, has helped hundreds of students to understand the process and secure a great alternative place at uni. Here she offers advice for any students who don't meet their offer, along with advice on how to make the most of Clearing to choose a course that's right for you.
Nearly every university now offers course in Clearing
Life doesn't always go according to plan and that's why Clearing was invented! The UCAS Clearing system helps students who have missed their offers to find a new university place and there are hundreds up for grabs. In fact, on A-level results day last year, UCAS listed 41,000 courses on their course-finder tool and by midnight, 44,000 students had received confirmation that they had been accepted into their newly chosen university through Clearing.
Clearing is a completely valid way to get onto a great course at top universities and you shouldn't feel like a failure for using the system. With universities like Durham, Loughborough, Lancaster and Birmingham offering places for great courses, it's time to shop around and take advantage of what's on offer. Never forget, universities want you as much as you want them, it's important to remember that.
Shop around now if you think your exams haven't gone to plan
If you've not got your results yet but think there's a chance you're going to be in Clearing, get a headstart now by looking at current vacancies and starting a list of universities and their phone numbers. Clearing vacancies are live on the UCAS website and are kept up-to-date throughout results day. If you're only just short of the grades you need to get into your firm, you might find they'll still accept you. If not, Clearing is plan B.
On the day, make sure your phone is charged ready for you to make calls to the universities you're interested in. If you can it's handy to have two phones, one for making calls and another for universities to ring you back with offers so you don't cut them off.
Have a plan in place on A-level results day
Don't just accept the first offer you get. You can't enter a Clearing choice into Track until 3pm, so you have plenty of time. Plus, you're allowed to shop around in Clearing and take your time to make your final decision. Make sure you understand the course content, there can be significant differences between courses with the same name - or you can find two courses with different titles could be virtually the same. It's a big choice so don't rush yourself.
You'll want to write down the phone numbers of the universities, course codes, results and have your Clearing number ready (which you will find on UCAS Track). Jot down a few points about your passion for your chosen course or subject and why you particularly like the course you're applying to via Clearing and be ready to ask lots of relevant questions. Make sure you have your personal statement to hand too. You'll want to know about the course, student life, accommodation and what happens next if they give you an offer. You can speak to current students, universities and trained advisors on The Student Room to get a real feel for the place.
Once you've found your perfect course and university you can add your Clearing choice into UCAS Track to confirm your acceptance - only do this once you have a verbal offer from the university. Remember it always works out for the best and you're going to have an amazing time! Good luck and remember there are lots of options available to you if you miss your grades.