Last year, I embarked on quite the epic journey. I drove from London to Rome, with three young children aged 6, 6 and 3. Solo. Yes, I'm a little kooky and I did it primarily for myself. The kids won't remember too much of it after all... But I don't travel for the memories. I travel for the living of it, for the learning in it, for the love found by it. For that exact moment that I'm stepping through the threshold into our treehouse home, that breath as I inhale the view of Orvieto from our mullioned windowed balcony, the amazement I feel as I feast upon artistic treasures, or the nature that I praise in awe as we trek through the rainforest's glistening greens and get spun around by its stupendous sounds.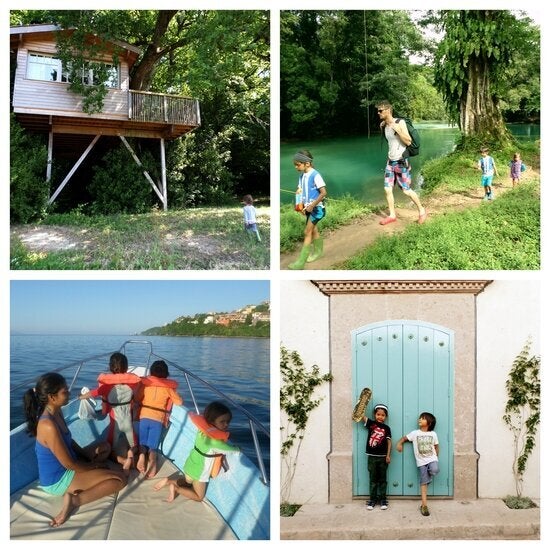 Why do I choose to travel so much with my young children? I want to share this love for what is available and possible in the world. I want to see their already big and sparkly eyes widen at brickwork bridges to admire river views upon, to share in their choices as they salivate over fabulous flavours in a gelato parlour, to step back from splashes when they skip over stepping stones to cross as stream, and to feel the grasp on my hand tighten as the volume of hidden howler monkeys heightens. I enjoy those moments at that moment. I am most present at those times. I will remember them with gusto for all of us.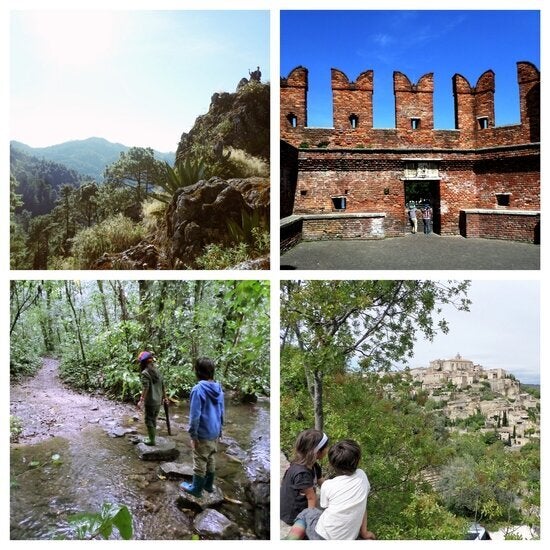 As for the children, they too enjoy these moments at that moment, and they also clearly express their boredom at other times. So, yes, it is occasionally difficult to be on the road with little ones, but, for me, it is significantly more difficult to be following a routine day after day, night after night. We are very fortunate in that the place we call home is the UNESCO World Heritage town of San Miguel de Allende, Mexico. Awarded 'Best City in the World' in 2013 by Conde Nast Traveler readers, San Miguel is definitely picture perfect, so the backdrop for our routine is pleasant on the eye, yet I still feel the need to search for new corners to turn into and explore.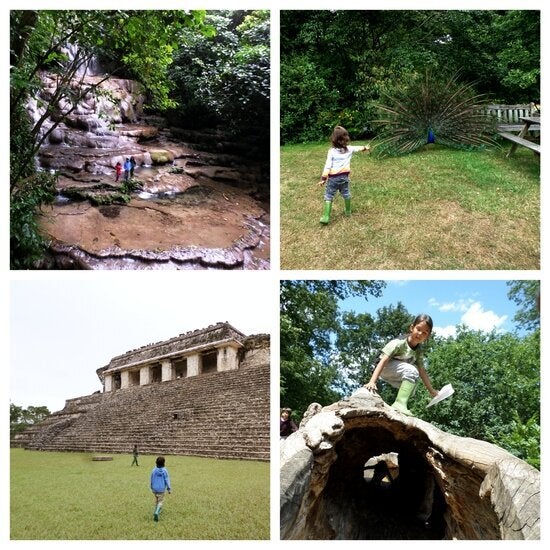 The exhilaration of enjoying the present moment in incredible locations is only one part of the experience and gift of travelling. In fact, I have recently come to the realisation that what is "amazing" to me, might actually be quite ordinary to my children. Apart from our European adventures last year, a Mexican roadtrip during the Christmas break saw us cover approximately 2500 miles and visit superb cities such as Oaxaca and Campeche, as well as camping in awesome verdant spots such as Agua Azul and Palenque. This was then followed by an Easter trip covering a further 2000 miles and took us to explore haciendas, cenotes and pyramids of the Yucatan. Whilst these kids of mine have been incredibly fortunate travel wise this past year, their smiles shine bright in any playground, kicking a ball, climbing a tree or sitting in a swing asking to be pushed higher and higher.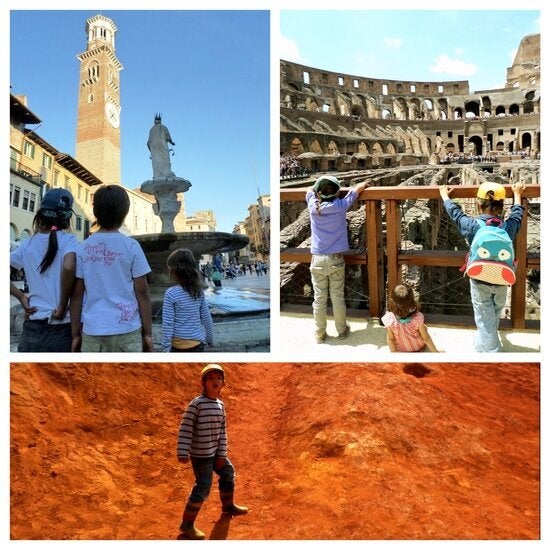 So, as well as the "wow" factor (whatever its degree), the living of a variety of surroundings and sensory sensations stamps its impression on the traveller (whatever their age). Setting eyes on a Mayan pyramid, being surprised by its scale and shape, experiencing its mighty architecture by climbing up and feeling your leg muscles work, feeling the stone as your hands grab the steps, filling your lungs with the hot tropical air as your skin feels the heat of the soaring temperatures, inhaling deeply whilst feasting upon the breathtaking views of your efforts as you reach the summit, imagining a civilisation at its peak and wondering at the passage of time. One week later and I have children who have returned to a routine. Two weeks later and I have children who are creating pyramids from wooden blocks, who are borrowing books from the library about the Mayans and Incas, who are asking about Egyptian pyramids and then Egyptian music, who are drawing pictures of boats that have pyramids painted on its sides, who have absorbed something and are asking questions.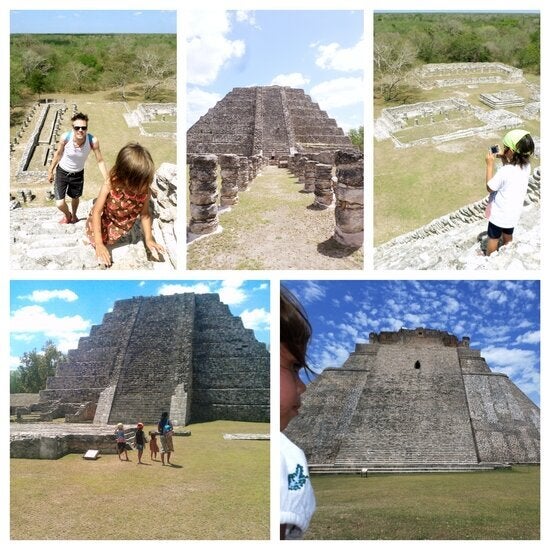 Of course, we recorded our adventures well by taking a multitude of megapixel snapshots to aid our memories of marvellous moments, but we are not travelling with young children to make marvellous memories. Not entirely anyway. Our living room sofa faces an old Hotpoint television, probably from the 1950s (it does not work) and a huge world map, 140cm by 190cm. We often gaze up at that map, it fuels us. We travel to follow the paths on a map, we travel to get lost on those paths. We travel to create people who have been influenced by and are inspired by the marvellous and the miraculous, by the ordinary and by the different. We hope we are helping to create people who are in love with the world.