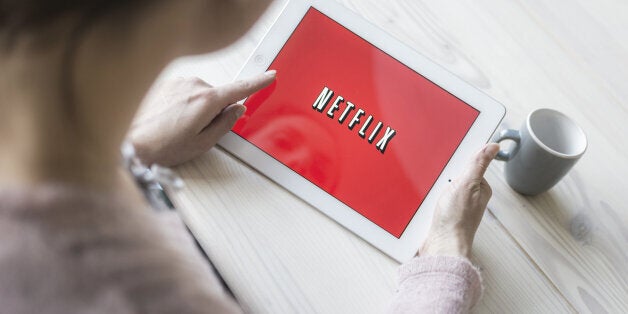 A TV phenomenon has occurred this week, although you'd be forgiven for not yet noticing. The Crown, an epic, sweeping saga, respectful yet very intimate, telling the story of the British Royals, boasting a pedigree cast and Oscar-winning crew, has come to our screens.
A decade ago, or even more recently, its only natural home would have been the BBC, with Sunday evening's blue riband slot its most obvious bunker. But instead, this show is hatching on Netflix, all ten episodes of series one, for instant binge-festing by a new generation of royal watchers.
It's not alone. Charlie Brooker has re-housed Black Mirror on Netflix, where it will be joined by the Gilmore Girls' revival later this month. Their biggest rival for eyeballs? Nothing on any network channel, but the arrival of Clarkson's big tent in The Grand Tour over on Amazon Prime.
Could this signal, to borrow from Winston Churchill (played by a scene-stealing John Lithgow in The Crown, incidentally), not the end, but perhaps the beginning of the end of one era, and at the same time the start of a new age of television, and how should content providers respond?
While the good news is lots more choice for the consumer, the challenge is someone has to make all this content, and the decisions start well upstream of our TV sets and phones. Despite lowering production costs and cheaper technology, the cost of making a great drama has risen, from the $2m per episode spent on The Sopranos, to $5m for this era's House of Cards - this increases to a staggering $10m for Game of Thrones. You can blame all those stars making their way to the small screen - talent is where a lot of the cash goes.
Pair this with decreasing ad revenue for networks, a digital ad spend that with blocking and piracy has not covered the difference and you start to see the problem. While the list of great programmes grows bigger, viewers are expecting more choice than ever and networks have to compete like never before to earn our eyeball moments.
How to respond? Well, all these networks - and I include such hallowed institutions as the BBC, ITV and Channel 4 in this, as well as the new kids Netflix, Amazon and Co - must be willing to take risks and adapt new methods. Data analysis is valuable like never before, plus finding ways to reach every rightful audience member, whether it be advertising in counter-intuitive places like social platforms, or offering free trials to new demographics. Programme makers and providers must commit to experimentation, and its less sexy cousin, pruning the things that do not work.
Of course, the over-riding answer is...conviction. These providers will have to really know their brand(s) and their audiences like never before - whether they're a huge network or a small streaming service, ranging from HBO to a sports specialists like BAM. All of the successful creators tell stories they believe in; it's palpable and, in this age of options and attention deficit, will keep the viewer longer than those aiming for the short-term fix of sensationalism.
Meanwhile, the old guard of networks must learn from the new kids, too, and vice versa. They both must focus like crazy on "discovery" - helping us, the overwhelmed consumer, find everything that we might like. For the stalwarts this means learning from the OTT services' embracing simple subscription models, on-the-go access, and omnipresent social platforms for promotion and discovery. For the new networks, it means really knowing their audiences and targeting content to them, not just throwing a big budget at a slate that covers everything. For these established providers too, they must leverage their entire, rich history to forge deeper relationships with us: see HBO's recent brilliant tactic of promoting a catalogue show, a current show, and an upcoming show in many promo blocks. And for both old and new, it means trying something different all the time and measuring what works, especially in helping us find and easily obtain the moments we want to watch.
It's no coincidence that this week sees Netflix offering a free trial subscription offer to the readers of Radio Times, traditionally a title for older viewers - the thinking being they'll come for The Crown, maybe stay for House of Cards, and then start digging for a few million more titles while they're there. The battle for new hearts, minds, eyes - and wallets - has already begun.
Popular in the Community