Summer is almost over, and the nights are looming ever nearer: when September rolls round, many of us are already seeking to escape the onslaught of a British autumn. But whether you're in the mood for a short city break, or fancy a longer, luxurious getaway, why not make the most of the September harvest while on holiday? This is not only the month of plenty in the United Kingdom (think oysters, wild mushrooms and walnuts; not together, of course!), but also a great time to venture further afield to Europe, Asia and the United States. Need a little inspiration? Simply read on for my rundown of seven sizzling food and drink festivals this September; from the biggest and the best, to the downright bizarre.
Mooncake Festival, Singapore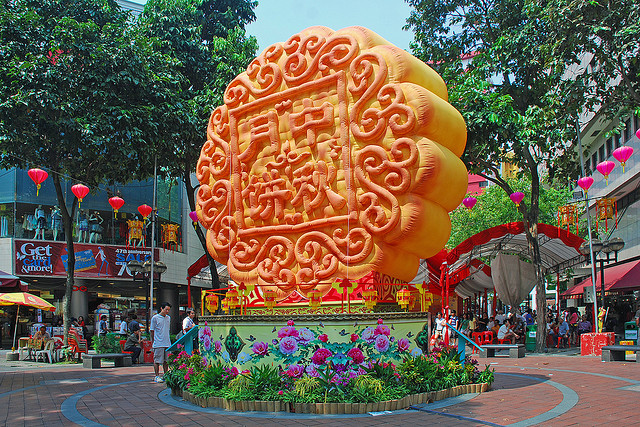 Inflatable mooncake in downtown Singapore © Choo Yut Shing
Also known as Mid-Autumn Festival, the Mooncake Festival is one of the most popular lunar events in Singapore, and sees family and friends exchange tasty and elegant treats. Rectangular or round depending on your preference, mooncakes are traditionally filled with a rich mixture of sweet, red bean or lotus seed paste, surrounded by a thin crust of pastry. Today, exotic flavours can be as cosmopolitan as coffee or as daring as durian fruit, and few baked goods prove as calorific! This year, the holiday takes place from the 19-21 September, so time your flight right for a sensational getaway.
Abergavenny Food Festival, Wales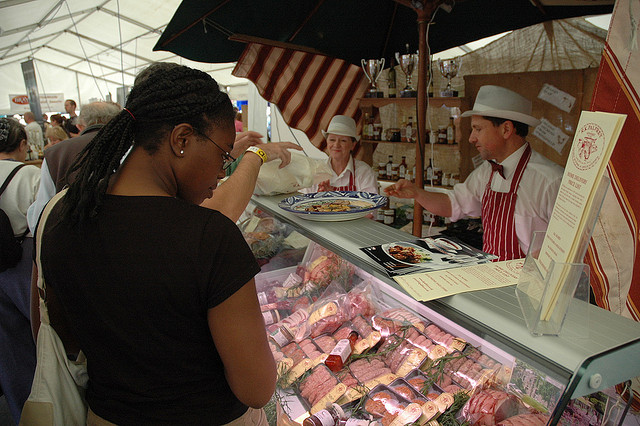 Wild boar stall at Abergavenny © eye dropper
If you'd rather make the most of the harvest at home, consider a jaunt to Abergavenny this month. Taking place for just two days over the 21-22 September, its Abergavenny Food Festivalis regarded as the Glastonbury of foodie-based events. Occupying the entire Welsh town and encompassing some 220 stalls, it'll see chef demonstrations, food tastings and gourmet masterclasses with some of the most acclaimed chefs in the UK: past participants include Clarissa Dicton-Wright and Hugh Fearnley Whittingstall. Why not bring your little ones along to a class at the Children's Food Academy?
Joy of Sake, New York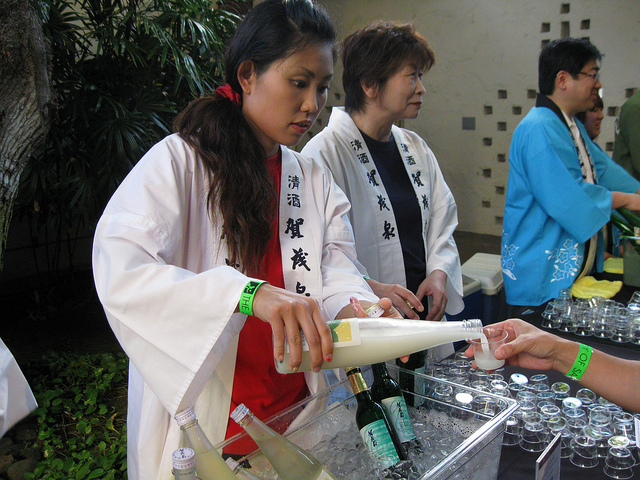 Joy of Sake at the Academy of Arts © Bytemarks
If you're all for a luxurious treat this month, consider booking a Joy of Sake event. Held in Honolulu, New York and--of course--Tokyo, the non-profit festivals offer visitors a true treat for the senses. On September 26, it'll be celebrating its 10th year in NYC, with 384 different types of sake available for you to select, sip and savour. Although a ticketed event (and sadly the tickets aren't cheap...), the sophisticated celebration will see top international chefs offering up sake-based appetisers to complement the ginjo, junmai and daiginjo varieties on offer.
International Oyster Festival, Galway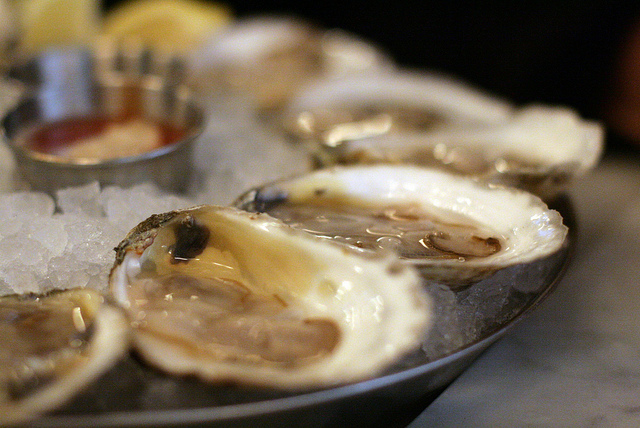 Oysters © Jules Morgan
Over in Ireland, the International Oyster Festival kicks off in Galway this month. Now in its 59th year, the event will be held from the 26-29 September, and will see the city overturned, once again, by oyster connoisseurs from around the world. Give yourself a base in one of HomeAway's private Galway properties, and you could muck in on 'shucking' (or oyster opening), tickle your tastebuds at an oyster eating competition, or simply enjoy the live cooking demonstrations taking place across the city. With that many aphrodisiacs to sample, it's probably best to bring your loved one along...
Roadkill Cook-Off, West Virginia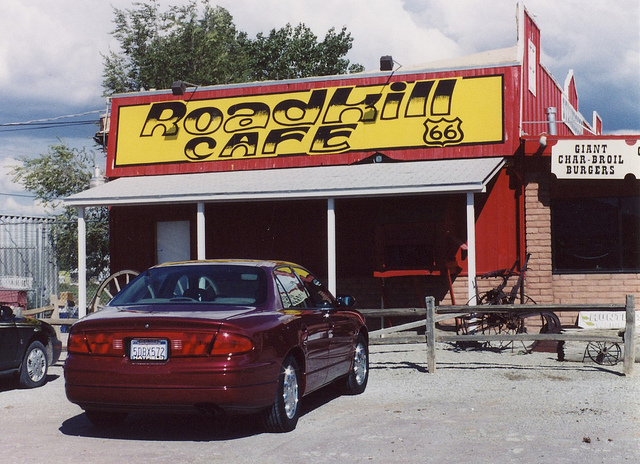 Roadkill Cafe © Don Graham
Ok, so it's not to everyone's tastes, but the Roadkill Cook-Off in West Virginia is one of the region's best loved events, and has been covered--in recent years--by the Discovery Channel and the Food Network. If you're planning a trip to the state this month, consider making your way to the weird and wacky festival on September 28. Last year's winners rustled up dishes as diverse as porcupine stew and squirrel biscuits, so it's fair to say this year's less-than-savoury offerings will shock and amaze. Make your way to Marlinton to get your teeth around some unusual dishes: it's only $5 for entry!
Rotterdam World Food Festival, Netherlands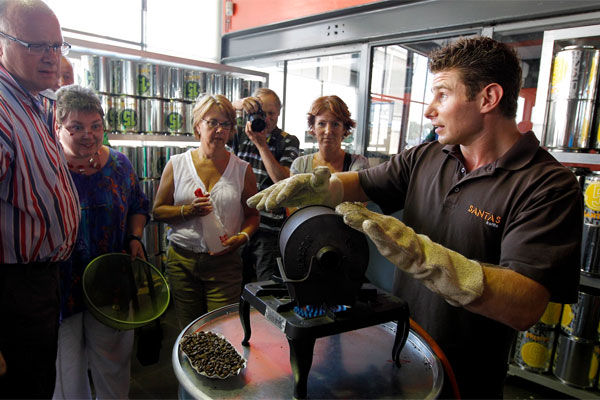 Latest gastronomic technologies in Rotterdam © Rotterdam World Food Festival
For something a little closer to home and infinitely more appealing to the palate, head to Rotterdam this month. From the 18 September to the 27 October, Rotterdam will give birth to its first World Food Festival; and let's hope it's here to stay! In the Museumpark, the Future Food House will showcase the latest gastronomic technologies (fancy inhaling your food, anyone?), while themed events will allow you to traverse the globe with your tastebuds: why not stroll around the pop-up recreation of Moroccan Djemaa el Fna? Other tasty events will include farming workshops, demonstrations and lectures.
Cornwall Food and Drink Festival, Truro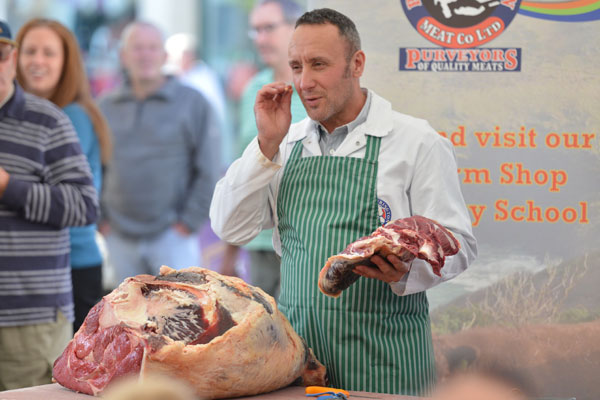 Masterclasses, foodie talks and kids activities in Truro © Cornwall Food and Drink
Lastly, we have the delicious offerings of Cornwall Food and Drink Festival to sample. Held in Lemon Quay, Truro, from the 27-29 September, it's celebrating its 10th birthday this year with a bigger and better event than ever before. The regular Farmers' Market will be given an overhaul to create the expansive Outdoor Market, while the Cornwall Food and Drink Stage will see masterclasses cover everything from whiff-worthy cheeses to Cornish pasty crimping. Kids will love the Funky Zone's food-themed fun.
With so many delicious dates this month (thankfully, the World Testicle Cooking Championships have already passed...), there's no excuse not to get your teeth around tasting events abroad. But if you decide to venture closer to home to whet your appetite this September, check out TheFestival Calendar to find more delectable food and drink festivals. Bon Appétit!
Written by Sophie Gackowski, a travel writer for HomeAway.co.uk.