This weekend saw global health leaders and heads of state brought together in Montréal, Canada to pledge record support for the fight against AIDS, TB and malaria at the Fifth Replenishment Conference of The Global Fund. The Fund works to accelerate the end of these epidemics by uniting governments, the private sector and people affected by the diseases, raising funds to support local programmes in communities most in need. It has already saved 20 million lives since 2002.
We are delighted by Secretary of State for International Development, Priti Patel's announcement of the UK's commitment of £1.1billion to the Global Fund, which she described as "one of the world's most effective aid instruments".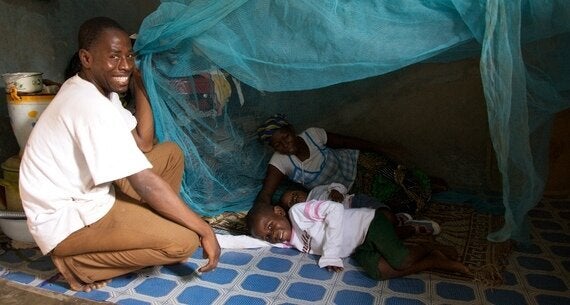 This UK investment will prevent approximately 15 infections every minute from HIV/AIDS, tuberculosis and malaria, and save one life every two minutes. It cannot be underestimated how important the UK's contribution was to achieving the overall replenishment target of saving an additional 8 million lives and averting 300 million new infections over the next three years. That goal is now within our reach.
Speaking in Montreal, Patel announced that the UK will be using part of its Global Fund pledge to help incentivise new private sector donors - hoping to raise an additional £100million to fight malaria.
UK leadership and investment has been a critical driver of progress against malaria to date and will be central to determining the future trajectory of this disease. The malaria campaign is a rare thing - a development campaign that we are demonstrably winning, with malaria deaths cut globally by 60% since 2000. Just this month The World Health Organisation certified that Sri Lanka, which had over 200,000 malaria cases in 2000, is an entirely malaria-free nation. With hard work and commitment, this success will spread.
With the increased funding pledged over the weekend, the Global Fund can build sustainable programs for the treatment and prevention of AIDS, tuberculosis and malaria. The alternative is clear - we know from history that, if we allow it, malaria will always fight back. As Priti Patel said,
"History shows that if you slow down your efforts against infectious diseases you risk losing the gains that are made. And we should never forget how malaria rebounded when control activities were ended in the 1970s. It has since taken over 30 years to recover that lost ground."
At Malaria No More UK, we know the importance of sustaining this momentum. We will continue to inspire the public, protect those most at risk and build partnerships with people and organisations who share our vision of a malaria-free world. And to borrow a hashtag from the Global Fund's inspiring replenishment campaign, this time lets stay united to #EndItForGood.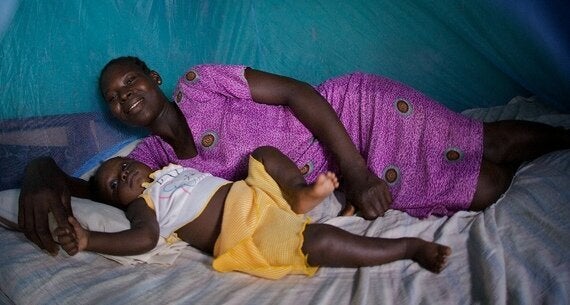 Popular in the Community