'It doesn't matter where or how far you go... the important thing is how alive you are,' said Thoreau. After 25 years of travel writing it is something I am only just beginning to appreciate. More and more I feel what is relevant is not where I travel to, but how I travel.
In an attempt to take a holiday from myself and to press pause on everday life, I am on a Mindfulness Journey. The day begins with Lui Jong, a form of Tibetan yoga, on a desert hilltop with the snowy Atlas Mountains as a striking backdrop. I am with strangers under a bright blue sky, the sun is shining, the air is cold and New Year looms.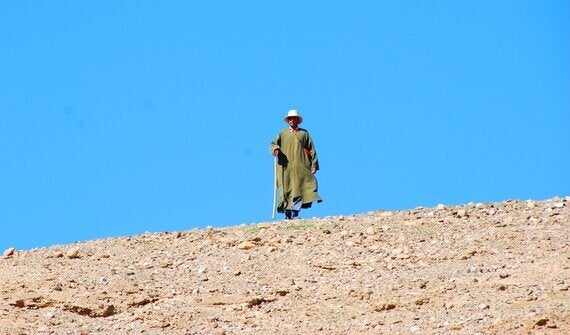 The retreat has attracted people from around the world: Sara, an open-hearted American, an Australian, Luisa, dubbed 'Angel' for her nurturing nature and Barbara, an enigmatic, wise German who tempts us with gin and tonics before the evening meditation. 'This really is an auspicious group', Brian announces on New Year's Eve.
Breakfast is followed by two hours of meditation - both sitting and walking. This is challenging, but rewarding and brings fleeting, precious moments of clarity. The experience of being relaxed yet connected, even for just seconds, is exhilarating. It is as if we have been given something precious and profound: a genuine opportunity to connect with our environment and ourselves.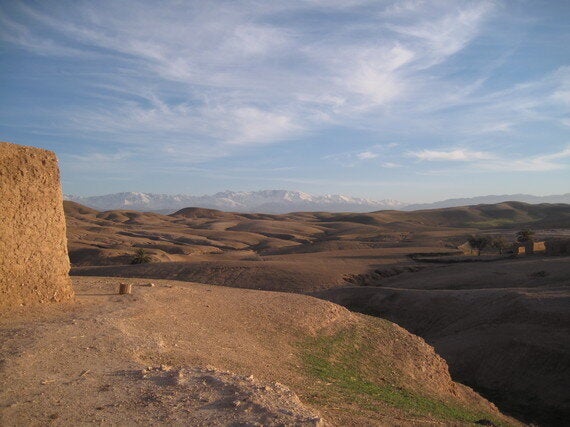 'Let your thoughts become part of the landscape,' suggests Brian whose knowledge is deep and whose teaching has a gentleness that he encourages us to cultivate. 'You will know when you have begun to get a sense of mindfulness when you begin to fully notice the beauty of our world.'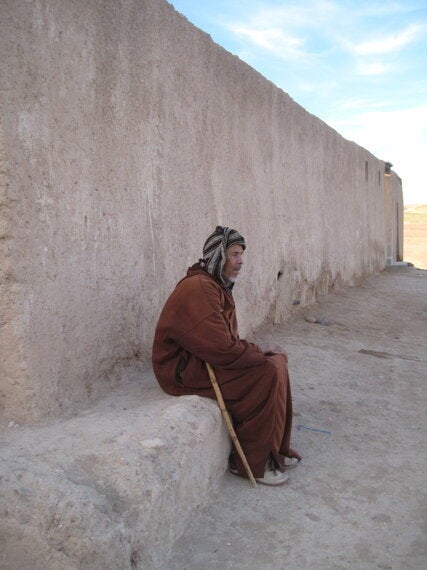 Afternoons are spent walking through the nearby canyon with the local goat herder, camel riding to a local Berber village and steaming it out in the traditional, if not particularly hot, hammam. La Pause, our desert resort has hosted film stars and music maestros but offers an authentic rather than five star experience: don't expect regular hot water or Internet access. A star-studded sky and hundreds of lanterns lights up the landscape and the rooms are warmed by plenty of candles and real log fires.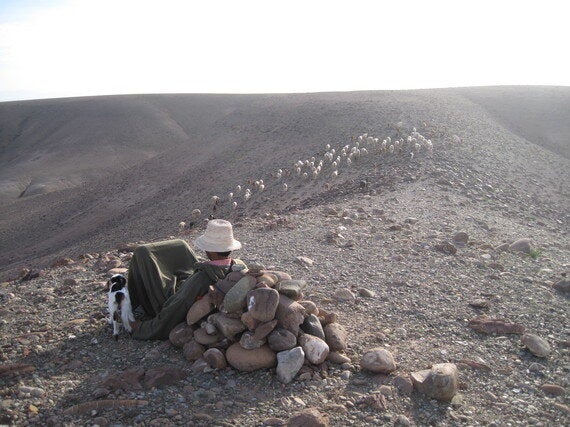 We spend a meditation session focussing on the pause between our in and out breath and soon get a sense that that space is everything. By just noticing it, we gain insight into the nature of our being. In a session focusing on gentleness, which I initially resist, I get a life-changing sense of my own strength and learn that just being present is a form of gentleness. In the same way, by being silent for a morning, I notice the noise of my own mind.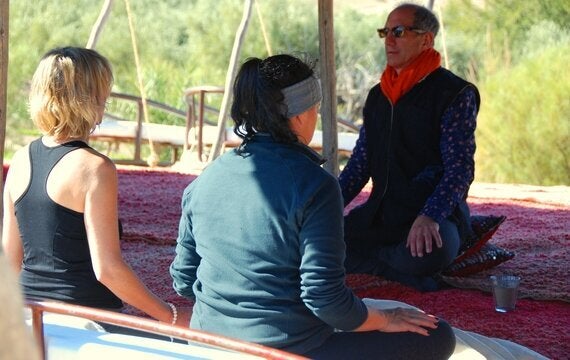 Although the moments of clarity are just that - moments, Brian explains that
meditation creates a kind of electrical current in your life that you need never lose. 'Touch and go' is one of the methods he teaches us when focussing on our breath and it is key to the whole experience, of meditation but also of life. Exertion and discipline are important but actually we don't need to 'do' anything. We are living anyway.
'How do I incorporate what I have learned into my everyday life', Sara wants to know. 'We want to give you the tools for wellbeing, we want to give you something sustainable, something that you can take with you into everyday life,' Brian replies. He suggests just meditating for ten minutes everyday can have a powerful effect and recommends us creating a little 'Zen Den' in our houses, with incense, fresh flowers and candles to encourage us to develop a daily practice. It feels as if we have all learnt to let go a little, and as Brian hoped we would, have a holiday from ourselves, so we can become who we really are.
Co authored by Alexie Lalle