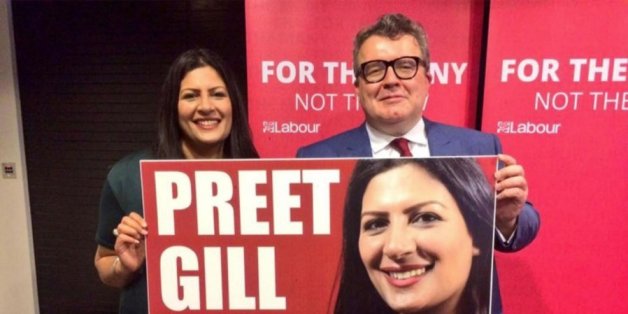 Next year will mark 100 years since women were first allowed to vote in the UK. But women could only vote if they were over the age of 30. In terms of voting rights there remained huge inequality between men and women and it was not until 1928 that women achieved the same voting rights as men.
Following the General Election yesterday we have the highest-ever number of female MPs with the number over 200 for the first time with a few results still to declare. Women however remain under represented and the main political parties need to continue to address this.
Thirty years ago prior to the General Election in 1987 it is difficult to imagine that there was not a single non-white MP. In 1987 four non-white MPs - Dianne Abbott, Paul Boateng, Bernie Grant and Keith Vaz were elected and all were Labour. The number of ethnic minority MPs now stands at around 50 but under representation of BAME MPs is worse than that of women.
In the last 15 years there have only been a total of five Sikh MPs (three Labour, one Conservative and one Liberal Democrat), none have been visible identity Sikhs (i.e. turban-wearing) or women. Following the General Election in 2015 there were for the first time no Sikh MPs since 1992. This was a damning indictment on our democracy. Theresa May's snap General Election has enabled two Sikh MPs to be elected, although there needs to be another five or six for proper representation.
History has been made as we not only have the first ever turban wearing Sikh in Tanmanjeet Singh Dhesi from Slough, but also the first ever female Sikh MP in Preet Kaur Gill from Birmingham Edgbaston. Since the results from Slough and Birmingham Edgbaston in the early hours there has been a buzz in the Sikh community.
Preet was featured in the top 10 inspirational Sikh women in the UK, recognised for encouraging more women from BAME backgrounds into politics. Many that have come across Preet for the first time in the last few weeks of campaigning or followed her on social media have described her as a rising star. She is a passionate and courageous human rights activist and definitely one to watch in the next few years.
The Labour leadership has lived up to its promise of selecting Sikh candidates in winnable seats and many believe the likes of Preet will prove to be an excellent MP and role model that other young women will follow. One of Preet's role models is suffrogette Princess Sophia Duleep Singh who was a revolutionary like her grandfather Maharaja Ranjit Singh, the last ruler of the Sikh Kingdom.
Preet is and will remain on the Board of the Sikh Network that developed and produced the Sikh Manifesto in January 2015. One of the key demands was: 'more Sikhs, especially visible Sikh men and Sikh women, should be encouraged to enter politics and barriers removed that prevent them from getting elected."
It is fair to say Labour has made a huge stride in this direction, but the same can not be said for the Conservatives. Labour unlike the Conservatives for the first time included specific manifesto commitments towards the Sikh community. The post-mortem of the Conservative manifesto has started and they could easily learn from Labour with regards to the Sikh community.
Whilst other minorities are reasonably well represented in the House of Lords this is not case for the Sikh community. The Labour leadership has also promised to address its complete lack of Sikh representation in the House of Lords at the earliest opportunity.
Sikhs are a role model community and provide an exceptionally interesting example of successful integration whilst maintaining a very visible and distinctive religious identity that others can learn from. Sikhs make an immense contribution in virtually all spheres of public life in the UK through honest hard work, promoting equality and tolerance towards others, charitable work and interfaith dialogue. Many believe Sikhs in sufficient numbers in Parliament can bring new enthusiasm and energy to improve politics.
Jas Singh is an adviser to the Sikh Federation (UK) and founding member of the Sikh Network