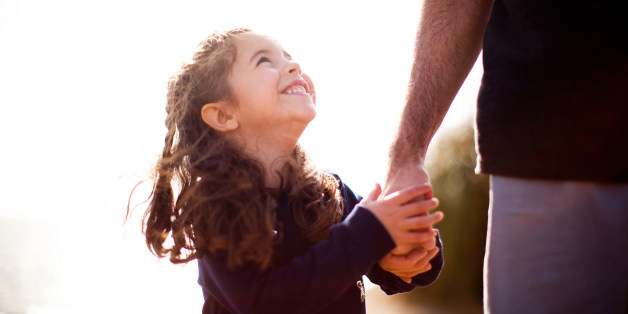 Wonwoo Lee via Getty Images
One of the best things about my job is knowing how Barnardo's transforms the lives of vulnerable children on a daily basis. For me, that's about believing in children and making sure they fulfil their potential.
We know adoption and fostering can play a powerful part in supporting children, giving them a safe and loving home. Sadly, there's been an increase in the number of children in care, meaning there are currently 2,000 children waiting to be adopted and 9,000 who need foster care.
It always makes me incredibly proud when I hear from people, including LGBT couples, who have adopted and fostered a child with our support.
To celebrate LGBT Adoption and Fostering Week (6-12 March 2017), I'd like to share some of their stories with you.
One couple whose story moved me were Meryl and Marcel, who were the first lesbian couple to adopt with Barnardo's.
They met at University and after seven years together became part of a family they had always wished for after Marcel contacted their local Barnardo's service to ask about adopting.
After visits by a social worker and some assessments, brothers Matthew, five, and Jamie, six, arrived.
Like all parents, Meryl and Marcel experienced their ups and downs but Marcel says any tough times are hugely outweighed by happy memories like Jamie dancing on stage and Matthew learning to ride his bike.
Another same sex couple, Paul and Ian, had been trying to adopt for five years before Barnardo's helped to realise their dream.
They'd been turned away by nine local authorities, but with our help became the proud parents to brothers, aged eight and nine, in 2011.
Yvonne and Amanda are currently fostering a child with autism. They were approved as short-break foster carers for Barnardo's in 2014 and despite the challenges say that watching a child develop and thrive "makes the hairs on the back of your neck stand up".
Fostering and adoption aren't easy but doing so can transform the lives of children and help couples to have the family they've always dreamed of.
If you want to learn more about our services, I'd urge you to go to https://www.barnardos.org.uk/fosteringandadoption or call us on 0800 0277 280.