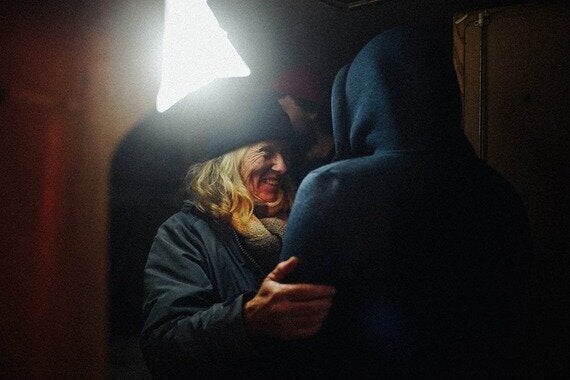 Maya is my hero. The first and only volunteer I met when we initially started going to the Jungle, she devoted her life to the camp a long time ago with her charity L'Auberge Des Migrants.
When she walks through the camp, she literally radiates love. It sounds cheesy, but I've never seen this phrase ring more true. She knows EVERYONE, and by name, and they know her as 'Mamma'. Sometimes she even knows their shoe size, reassuring them that,
"Yes yes, I bought a pair of size 38's in my bag for you!"
As the months have passed, I have consistently looked to Maya as my inspiration. She is the type of person that you hang on to her every word and can't take your eyes off her as she speaks, with constant passion and conviction.
A couple of months ago some circumstances in Maya's life changed, leaving her needing somewhere to live, and when she phoned me to tell me, she had already made up her mind.. she had decided to move into the Jungle.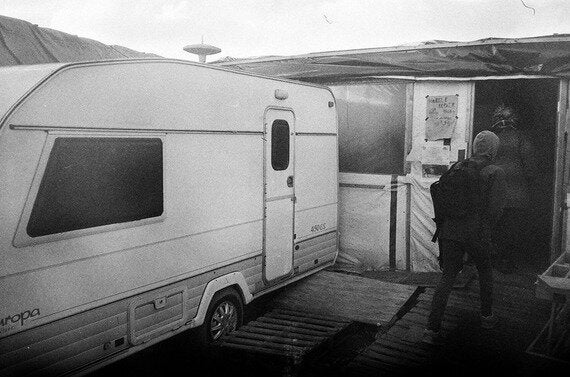 I was worried, but she reassured me, "Jaz, there is nowhere else where I would rather be right now, I have given a lot of love, and now it's time for me to receive it," and that she did...
I wasn't the only one that was worried, many of the refugees that knew and loved her were also concerned, and took it upon themselves to find her a caravan. Those with no home for themselves, found Maya a new home.
Her caravan was parked right outside Kabul Cafe, the camps first ever restaurant, belonging to her good friend, who had insisted on this location so he could look out for her. These pictures show the night she moved in. There was no space and we were sure it wouldn't fit, but together, the community made it work.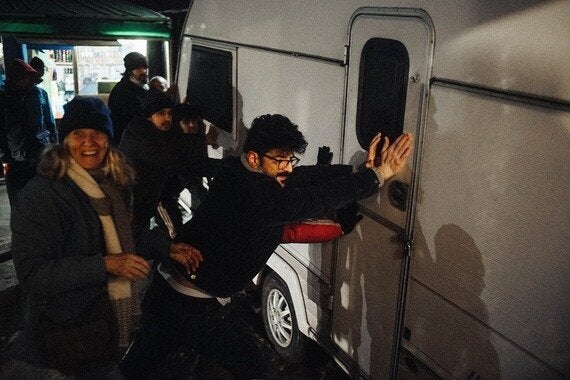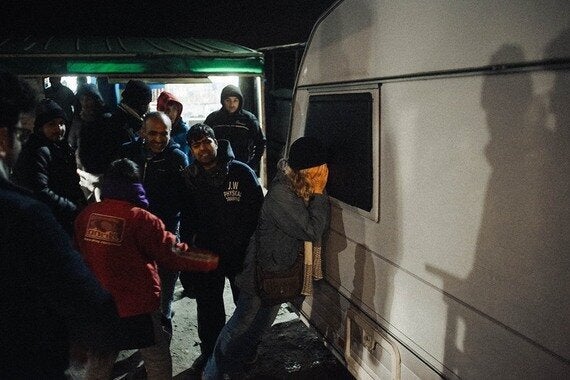 Community being the optimum word. Maya reiterated to me again and again that she gained more from living in the camp than she could ever give. She had learnt more than she could ever teach and experienced a sense of community she had never known before.
"Jaz," she told me, "the refugees may want what we have in terms of material possession, a home, a car, a job, but what they have is so much more valuable. What they have is something we have lost, something that got left behind somewhere along the way in the Western world, a true sense of camaraderie.
What many of us search for our whole lives, the Jungle has in abundance; love, authenticity, togetherness."
Maya showed me that any of us can be a refugee at some point in our lives. Any of us can lose everything we have, leave behind everything we know, suffer loss, face obstacles, experience struggle. But as long as we come together in support of one another, love and humanity will prevail.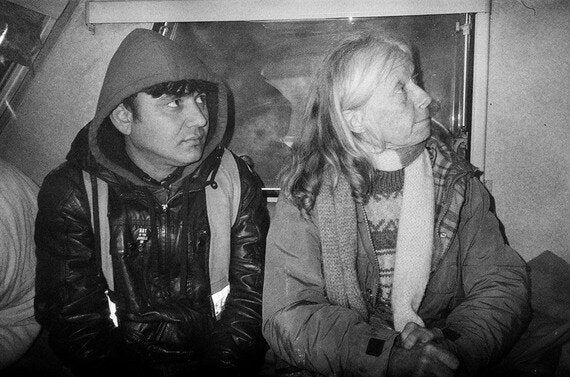 We are all the same, it's only a matter of circumstance that some of us live in refugee camps and others don't.
So this is a huge shout out to Maya, the most incredible, international woman I know.