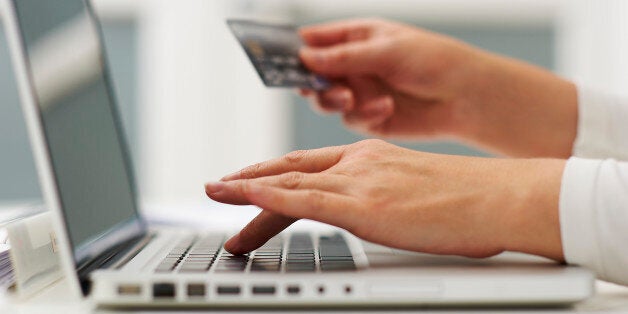 Gone are the days when Christmas used to start on December 1st, now we are lucky if we make it to the beginning of November without any mention of Christmas. While some of us refuse to acknowledge any hint of holiday spirit until December it seems than a lot of us are willing to begin thinking about Christmas earlier than we used to. Over the past 3 years people have decided to avoid the overcrowded shopping centres, mile long queues for the release of the 'Christmas must haves' and now start their shopping a lot earlier.
Christmas is the busiest time for retailers and year on year customers will begin their Christmas shopping earlier. 40% of shoppers say that they start their holiday shopping before Halloween and 48% say that their shopping is completed by Black Friday.
Is Black Friday the Solution?
The concept of Black Friday is that shoppers can save big on gifts for Christmas and buy those high-ticket items at their lowest costs. However, if a growing number of people are already doing their shopping before Black Friday could the huge discount trend begin to die out?
Black Friday is traditionally known as the day after Thanksgiving and the start of the Christmas shopping period, for many it is the last payday until Christmas retailers take the opportunity to slash prices and make present buying as cheap as possible. Although Black Friday is an American holiday we have adopted it here in the UK and it has become a benefit to both retailers and customers - especially after Britain's exit from the EU; when the price of Christmas is expected to be the most expensive yet.
The financial strain of Christmas this year has meant that people have been planning and budgeting a lot earlier and for many Black Friday has a huge impact on their Christmas shopping. Even though Black Friday has only been in the UK for 3 years most retailers are now offering some kind of discount, whether it be on the day or throughout the week.
It seems that over the years even Black Friday is starting earlier and lasting more than just one day. Big retailers such as Amazon, Argos and Tesco start a whole week before Black Friday offering deals in the lead up and continuing to Cyber Monday. Despite retailers starting early the fight for the biggest discounts still lies on Black Friday itself as people prioritise big saving over availability of items, risking their Christmas gifts being out of stock in the fight to buy them cheap. Last year shoppers spent £1.1billion on Black Friday and £3.3billion throughout the whole weekend.
Black Friday has seen a huge change in how consumers buy their goods. We first saw Black Friday in 2013 when Asda announced it would be taking part as a part of the Walmart chain from the USA. The attraction of the deals didn't reach the UK until 2014 when more retailers followed Asda's footsteps and started releasing their own deals. With more retailers on board the savings hit the newspapers, online and were advertised in store.
In-store shopping had always been the traditional way to shop but it wasn't until 2014 when online and in-store saw a 50% split in time spent holiday shopping. Now the internet is the platform that is dominating the Christmas shopping season; we have more access to online shopping and can shop almost anywhere, at any time across multiple devices making it a much easier option. In the case of Black Friday and Christmas, there are 140% more mobile clicks on shopping through the festive season, it's also no wonder that Black Friday phone deals are so widely searched.
As Christmas is now creeping up quickly, there's no reason for anyone to not be prepared. Black Friday, Cyber Monday and online shopping available at the click of a button we can all get rid of the panic Christmas Eve shopper that lies within us.
Gift Ideas This Christmas
Earlier in the year I wrote a gift guide for hard-to-buy-for fathers that explained some ideas for the ever-looming Christmas period; since Dads are some of the hardest to buy for, maybe that article will help.
I also wrote a piece that explained millennials are increasingly swaying towards experiences over things. If you're agonising over gifts for young adults this year (maybe a brother or a sister), perhaps look towards places like Humdinger Days - places that will allow these people to enjoy an experience over a material item.
Most Mums believe in the thought over the gift itself, but that doesn't mean you shouldn't get your Mum a meaningful gift this year. Maybe make her some pottery, or try your hand at knitting. However, if crafts aren't your bag you can never go wrong with John Lewis - they're also setting up to do some great Black Friday deals this year.
If like mine, your office is partaking in 'Secret Santa', there are many sites that do small affordable funny gifts that are perfect if you're unsure of what to get for someone. Take a look at thisiswhyimbroke.com or Firebox, both of which have a variety of weird and wonderful items.
Related