My mum Rita was just 49 when she died from ovarian cancer. John, my dad, was 69. He had pancreatic cancer, while my sister, Gina, was 55 when she died, and Aunt Lilian, who died last year, also had pancreatic cancer. My other sister, Lesley is a breast cancer survivor. Just as Gina did, Lesley and I both have a faulty version of the BRCA2 gene. We have a real history of cancer in the family. That's why I want to raise awareness about the disease and be positive - I'll do anything to help with fundraising or to support research.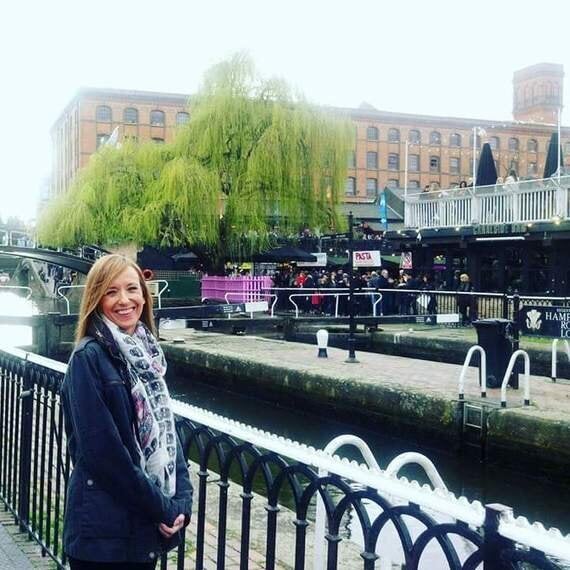 I was 11 when my mum passed away. I didn't know she had cancer until afterwards. I knew she was ill but people didn't talk about it. She had three operations and chemotherapy - this was relatively new back then and very toxic. For years after she died I felt something was missing, it took a long time to get over losing her. My dad had to become both my parents. My sisters had moved out so it was just he and I. He was amazing, he was my best friend. He died when I was 28. That was a real blow losing him. I just had to get away afterwards, so I went to Spain for six months and ended up staying for six years.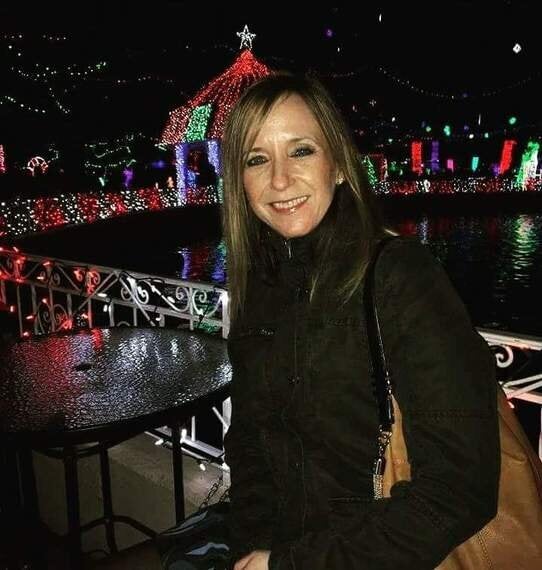 I don't dwell on everything that's happened. There are sad moments but it's about being positive and trying to help, that way you feel like you're doing something. Dad passed away from pancreatic cancer and Gina had it as well. I've recently joined a study called EUROPAC which is looking at the genetics of people who have a family history of pancreatic cancer or may be at high risk of developing it. The researchers involved hope it'll give them more clues about what causes the disease. I've helped with other studies before too, which has included giving blood samples for ongoing research at Great Ormond Street Hospital. I do it because I want to do anything I can to help. I'm doing it for my nieces and nephews, the next generation.
I was tested to see if I have a faulty version of the BRCA gene ten years ago. It was something I really wanted to do so I went to the GP about it. Lesley was tested when she was diagnosed with breast cancer, then Gina and I were tested. We found out that we all have a faulty version of the BRCA2 gene. In 2013 I choose to have both my ovaries removed as it would reduce my chances of developing ovarian cancer. And every year I get a mammogram and an MRI to check for any signs of breast cancer, because a faulty version of the BRCA2 gene increases the risk of developing this type of cancer too. I have the tests and when I get the all clear I think 'phew, that's ok.' I don't look at having them as a negative thing, they're a positive thing. I get so well looked after and I feel that being forewarned is forearmed.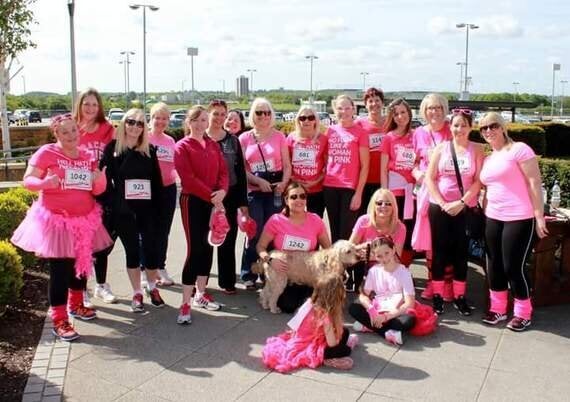 Gina's diagnosis in 2015 came as such a shock, such a blow. She'd been ill for about 12 months with tummy trouble and was run down - always getting a cold, always feeling bad but not bad enough to trigger any worries. She was back and forth to her GP's surgery and saw a number of different doctors over a period of several months, who to begin with thought the tummy trouble was caused by IBS. But when she had pain in her belly button, they did blood tests and scans which revealed she had pancreatic cancer. We were all called in to the hospital when she was being given the news.
She was treated with chemotherapy but it made her really ill and she had to be hospitalised. They tried another type of chemotherapy but it didn't work. They wanted to enrol her on a clinical trial to see if any experimental treatments might help, but she was too poorly to join. It was devastating for all of us. It's made me see life is so short - you have to get out there and live.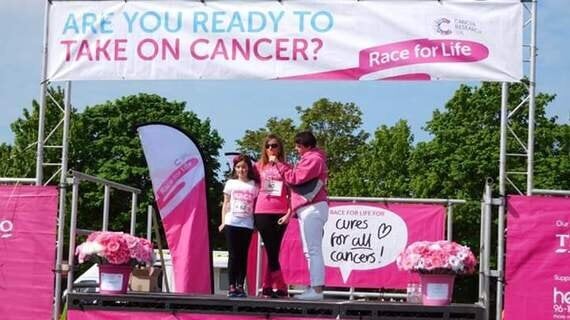 In 2015 Gina signed up to do Race for Life with us but she didn't get to do it. She was too ill to take part. We showed her the pictures and she loved them. Last year a great big group of us took part together in Gina's memory - friends and relatives, lots of cousins. It was an emotional day but we tried hard to laugh through the tears. We're keeping our name, Gina's Gang and we'll come back year after year in her honour.
Jo is supporting Cancer Research UK's Race for Life. Run, walk or jog. Every pound raised, from £10 to £100, will help beat cancer. Sign up at raceforlife.org