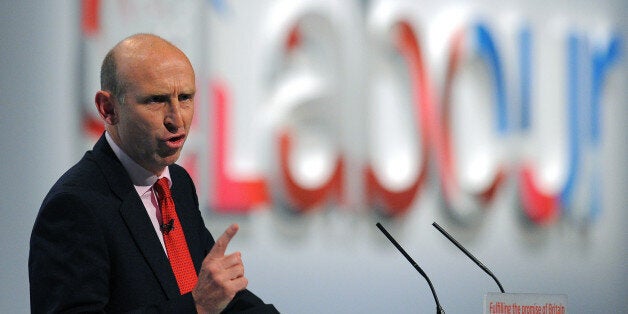 The most recent government statistics show the number of new homes built is down 9%, and still an astonishing 32% below the peak under Labour - a full six years since David Cameron became Prime Minister.
This is the housebuilding recovery that never was. And it is a big part of the six years of failure on housing under the Tories from homelessness (doubled) to home-ownership (fallen by 200,000).
The consequences of this failure on housing are painfully clear across the country, especially for younger people.
But this failure is also distorting debate on our EU referendum.
When housing policy fails so badly, then it gives an opening for those who want to stoke division and resentment.
How else can we read the Conservative Leader of the House of Commons recently looking to blame the fall in home-ownership on EU immigration.
He's right in pinpointing a problem. But wrong in prescribing the solution as exit from the EU. Because it is perfectly possible to have a healthy growing population and rising home-ownership. Britain had both in the baby boom years under the Macmilllan and Wilson governments; and we also had both under the last Labour government when a million more households were helped into home-ownership.
It's now under Conservative Ministers that home-ownership is in freefall - with a third of a million fewer under-35s owning a home than in 2010.
So the Leader of the House should point the finger at his Conservative Cabinet colleagues, not the EU.
In fact, the European Union has helped us build some of the affordable homes we need in the past, and can do so again in the future. A contribution that's even more important now that George Osborne has cut funding for social rented homes completely - breaking a cross-party consensus stretching back to the 1919 Addison Act.
The European Investment Bank has provided more than £4.2billion to help build social housing and regenerate urban areas across the UK over the past 18 years, and has pledged to invest a further £1billion to build almost 20,000 affordable homes.
This funding would be lost if we leave the EU, and the new homes put at risk.
I see this sort of investment as another specific case that shows how by our common efforts across Europe we can achieve more than we would alone - using the balance sheets of governments across the EU to drive down the cost of borrowing for housing in Britain.
Despite these opportunities, Conservative failure on housing risks opening the door on crude efforts to blame Europe for domestic policy failures.
It doesn't have to be this way. Our last Labour government's record on housing isn't perfect, but between 1997 and 2010 we did build two million homes, create one million more home-owners and made the biggest investment in social housing in a generation - all as a leading member of the EU.
So my plea to voters on Referendum Day is this: don't let Tory failure on housing fool you. We can fix Britain's housing crisis, and the European Union can be an ally in doing so.
John Healey is the shadow housing minister, and Labour MP for Wentworth & Dearne