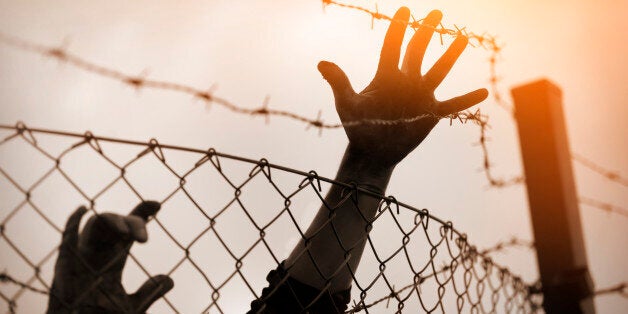 Last month, the EU signed a deal with Afghanistan that allows European countries to return an unlimited number of failed asylum seekers back to Afghanistan where security is deteriorating. The deal was made public on the eve of a donor conference that saw US$15 billion of aid being pledged for Afghanistan until 2020.
However, sending people back to a conflict zone should not be up for sale. 2015 recorded the highest number of Afghans fleeing their country since the US-led military intervention of 2001. This latest deal threatens to push back thousands of men, women and children into harm's way, forcibly returning them en masse to a country still in the grip of conflict.
The first six months of 2016 in Afghanistan were the deadliest since 2009, with 5,166 civilians being killed across the country. This shocking number doesn't reflect the thousands more who died due to inadequate access to healthcare, the 1,200,000 internally displaced people sheltering within the country, or the more than 250,000 Afghans who felt they had no choice but to risk it all and cross into Europe. These figures are well known to the politicians whose signatures appear on the EU-Afghanistan deal. Many of the same states who have signed the deal still have troops on the ground in Afghanistan.
In addition to this EU-Afghanistan deal, Pakistan, one of the largest refugee hosting countries, is pushing Afghan nationals out; including those that have lived there for generations and know no other home. Pakistan is expected to expel 500,000 people by the end of the year. The European Civil Protection and Humanitarian Aid Operations Agency (ECHO), along with the UNHCR and International Organisation for Migration (IOM), admit they have no way of coping with the returnees to Afghanistan. Yet the EU threatens to further pressure services within the country by sending back even more from Europe.
The EU-Afghanistan deal is the latest incarnation of the cynical EU-Turkey deal that was signed in March 2015. That deal was designed to stem the flow of asylum seekers arriving from Turkey to Europe in return for billions of euros of aid and visa liberalisation for Turkish nationals. Seven months after the deal, thousands of people are stuck on the Greek islands waiting in an open air prison for their claims to be processed. Shelter is at over 200 percent capacity, living conditions are deteriorating rapidly and those needing specialised healthcare can do little but wait.
One young Syrian girl for example, suffering from a spinal injury as a result of a bomb blast in Aleppo, has been waiting on Lesbos with no specialised care for months. The millions of euros that the Greek government and multiple aid organisations are now receiving from the EU is having little discernable impact. The situation is set to deteriorate further as winter sets in, which again seems to be catching authorities unaware.
Despite politicians' claims to the contrary, the EU-Turkey deal is failing to ensure that the rights of refugees are respected - raising major questions as to why a new deal has been signed with Afghanistan. There is no monitoring of returns on the Turkish side of the border, with the UNHCR forbidden access to the returnees. MSF teams have witnessed people being denied access to the asylum process entirely and at least two vulnerable medical cases, one with heart disease and the other with kidney disease, among the deported despite the fact they should be exempt. The illusion of the EU-Turkey deal's legality is fading away fast.
On Europe's southern border, the EU has announced financial support to Libyan Coast Guards in order to prevent migrants from fleeing Libyan territory. MSF has received hundreds of reports from our patients of unimaginable violence, including torture and rape, suffered in Libya at the hands of smugglers and in detention centres. European leaders are effectively supporting the return of men, women and children to the cycle of abuse, financial extortion and deadly sea crossings. Likewise, by pouring cash into Sudanese border control, European governments are ensuring that people fleeing Sudan are stuck with quite literally no way out. It is hard to imagine a more difficult journey than the one Eritreans and Sudanese people face across the Sahara and the sea. How much worse will it get when Sudan has financial and political reasons to block those trying to flee?
There are more than 65 million people forcibly displaced across the globe, driven from their homes by war, hardship, persecution and other factors. There has never been a greater need for humane migration policies and humanitarian assistance for migrants and refugees. The solution is for policies to be put in place that ensure safe and legal passage, not higher fences and increased deportations.
In Afghanistan, organisations like MSF continue to respond to ever growing needs. For its part, the EU continues to put in place barriers, both physical and policy made, that ensure those fleeing burning homes are stuck in unacceptable conditions. And just like with the EU-Turkey deal, our doctors, nurses and psychologists will soon be treating the consequences of this latest dirty deal.