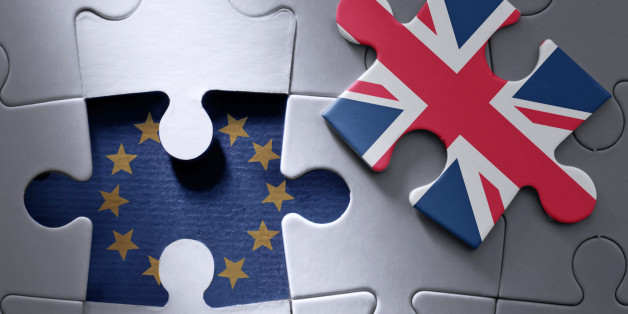 CharlieAJA via Getty Images
Over the last two years, there has been much analysis dedicated to a possible new fault line in Western politics: open versus closed; anywheres versus somewheres; globalist versus wall-builders. Macron has been cast as a sort of Captain James T Kirk on a mission to help renew the liberal West; Trump a less capable Khan like malevolence drip fed his lines by Roger Stone and Steve Bannon. The British debate of the moment, Brexit, contains elements of this divide.
Labour is for a soft Brexit - they want to maintain the UK's access to the single market. This would retain many of the commitments of being a member of the European Union without us being able to influence any of the rules governing it. Hardly honouring the referendum result. This is less an indictment of Labour than of the intellectual problem of being a soft Brexiteer.
Theresa May has already ruled out staying in the single market, meaning that the Conservatives have to be for a hard Brexit. The Prime Minister, correctly, thinks we have to leave the single market in order to control our borders. Brexit on these terms is likely to carry a heavy medium term economic cost to our industries and lead to a decline in the daily income of millions of British families.
There is space for a sensible, mature and considered centre ground - the Centrist position. Indulge me as I map out a possible Centrist election pitch, one which I think many would dearly love to see on the ballot on June 8:
"We Centrists acknowledge the pain and dislocation that globalisation has caused many communities. We believe in open markets moderated by control over immigration. We want to see robust schemes to retrain and protect workers affected by a changing economy.
"We Centrists believe now is the time to say to the European Union that we know it needs to reform. That we want to be part of the solution. Centrists accept the referendum result and will honour Brexit. Equally, the EU has to embrace democracy and not punish electorates who disagree with a one speed European project. We, Centrists and the EU, can work together to reform the European project into a true multi-speed Europe.
"Centrists will work to extend the Brexit negotiation period and work with the EU for treaty change to establish an inner European Union and a new outer European Cooperation Area. Members of this outer ECA would have some (perhaps sectoral) single market access, no freedom of movement and a set of other agreements with the inner EU covering a range of issues, not least cooperation on anti-terrorism efforts.
"We need to find a reasonable middle ground on the costs and benefits for countries, like the UK, who want to make a commitment to Europe but wish to retain a high degree of national sovereignty. France and Germany would form the core of the inner EU. Britain would be the lead nation in the outer ECA.
"We Centrists believe we should borrow, at a time of record low interest rates, to invest in the future of our children. We see the need to improve our infrastructure so that it is fit for the 21st century. Centrists want a humane health and social care service that meets the needs of an ageing but still vital population. Our schools must be cathedrals for learning - giving our children world class vocational, practical and academic skills.
"Centrists believe in the strength, bond and friendship between the four nations of the United Kingdom. Our commitment to working with the EU to establish an outer ECA will underpin the peace in Northern Ireland and honour the Remain vote in Scotland; we will deliver Brexit to an outer ECA and take back control to allay the concerns of England and Wales."
Much has been written about the sorry state of the Labour Party. Rent by divisions ever since Jeremy Corbyn became leader in 2015, the official Opposition has fallen into civil war.
There is speculation that sometime after the election on June 8, moderate Labour MPs will give up trying to oust Corbyn and instead form a new grouping in the Commons. A new Moderate Labour Party will not work for long. To succeed, a new party must not just be against something. It must be for something.
However, if Corbyn leads Labour to a decent showing, then the future of Labour looks set to be led by the politics of the Left for some time to come. Fair enough. But I can find no political home in Corbyn's Labour for my politics.
Theresa May has made some noises towards the centre with talk of helping those families who are "just about managing". Nick Timothy, her oxymoronically named co-chief of staff, is partly credited with trying to make the Conservatives more tuned into the concerns of poorer families. For all that, the ill-fated dementia tax plan exploded an almighty blue coloured mortar shell on the centre ground.
For all that, the defining issue of our country's future is Brexit. Democracy needs real debate - this General Election is not delivering it. Part of this lies in the failure of the official Opposition to truly contest the vision of Brexit. I have not seen the Liberal Democrats, who are a shadow of their former selves, being able to adequately meet the task during this election.
To me, the future should be shaped by committed Centrists who believe in a reasonable Brexit and investing for our collective future. Centrists need to attract people from the Liberal Democrats, moderate Labour supporters and liberal Conservatives. It needs MPs on all sides of the House to take note and declare their support for the movement. It must win the support of the great British public.
This is the path for Centrists to succeed - and possibly to form a new party. Only with deep grassroots support can this movement stand a hope of being a force in our politics.
If this idea appeals to you, then sadly there is no party you can in vote for on June 8 that aligns with your values. So this time around, you will have to settle for the nearest thing that approximates it in your own constituency.
That is the sorry state of our politics right now. I hope it will not be long before it changes.