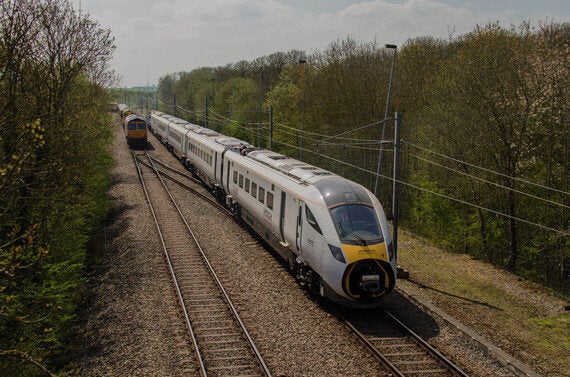 Last Thursday, I attended the opening of the new Hitachi Rail Europe train assembly plant in Newton Aycliffe, which the company plans to use as its base for UK production and to export into the rest of Europe. Nissan used the occasion to make the fantastic announcement that the new Juke model will be produced in the North East. On the same day the Reece Group of manufacturing companies reopened the iconic Armstrong Works on the banks of the Tyne. This was a great day for North East manufacturing, certainly, but it was also a tribute to the unsung heroes in the region working hard with companies to support inward investment. Despite their vital role, these companies rarely get a mention or credit, and are increasingly vulnerable to the bite of austerity in central government departments and local budgets.
The North East of England has a good record of attracting international players. Our proud manufacturing base has helped to deliver a regional trade surplus, and we are at present the only UK region to consistently export more than we import. Such a performance does not come about without a lot of hard work behind the scenes in public-private economic development teams.
Good practices such as the use of EU regional funds (2007-13) to support the North East Chamber of Commerce's (NECC) joint work with UK trade and investment (UKTI) to develop business connections with the emerging BRICS economies of Brazil-Russia-India-China and South Africa show the imagination of using our existing market in the EU to support the development of new markets. EU membership is no block to developing relations with non-EU countries. Rather, as the Hitachi example shows, it is an asset as investors in the North East often cite our trade links within the EU single market as a major incentive.
It was a glitzy affair in Newton Aycliffe last week, and many economic and political figures from across the region were invited to join the celebrations. Prime Minister David Cameron and Chancellor George Osborne used the occasion to claim credit for the Japanese investment in their 'Northern Powerhouse', conveniently ignoring the reality that the decision to invest in County Durham was made 7 years ago. In talking to the people involved in attracting Hitachi to the region and those who helped secure Nissan's investment in Washington a few decades earlier, I've been struck that the real heroes of our region are rarely given the credit they deserve. It was our regional economic teams in local authorities and UKTI who deserved to get a name-check in the events and yet not one speaker mentioned 'County Durham'; the local MP Phil Wilson, who has made it his life's work to deliver Hitachi to his Sedgefield constituency, was only mentioned in passing.
Some might say that this is the rough edge of politics and should be accepted, and to an extent they are right, but I think it was a lost opportunity to applaud the years of work undertaken to attract investment to the region.
As a member of the International Trade Committee in the European Parliament, my work focuses on how we use our trade and investment relations to create new jobs and support existing industries. Much of the focus is on the terms of trade agreements, but these are only useful if they can be utilised to support economic relations between regions.
That is why I was concerned to see that David Cameron has ordered an overhaul of the way the government promotes exports in July this year. 'Capacity building' is a horrible bit of jargon but it essentially means that we need the human resources and networks to link businesses with new markets and opportunities to allow them to grow. Rather than taking them for granted, it's important that we consider how we better value our local economic development and outreach teams, especially following swingeing cuts from central government departments. For instance, the Department of Business, Innovation and Skills, which includes UKTI, has alone been subjected to a 40% budget reduction. At the same time local government faces a wholesale assault with local leaders facing a new round of austerity measures. While the government argues that all government departments and actors should be encouraged to make external markets and exports their priority, these cuts will only make the scarce capacity available for attracting investment and finding export opportunities tighter. Often when fewer people are asked to do more, inevitably time is concentrated in the short-term immediate tasks rather than longer-term planning and scoping for opportunities.
If we consider how other countries invest in their economic outreach and export teams to find new markets and opportunities for inward investment, frankly it puts us to shame that we are considering cutting these resources further.
Jude Kirton-Darling is Labour MEP for the North East of England and member of the International Trade Committee in the European Parliament
Related