Is it safe to visit Egypt again after the recent unrest, and is a cruise the best way to see the ancient wonders of the Nile? As a cruise 'virgin' eager to visit the Valley of the Kings, I chose to tick both experiences off my to-do list with a Nile River cruise.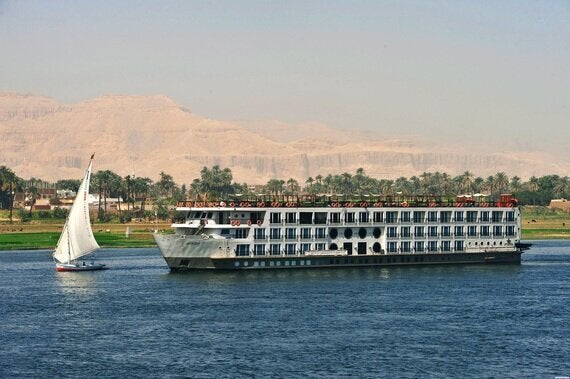 I am sitting on the sun deck of the MS Mayfair under a canopied sofa bed, reclining like Queen Nefertiti being borne serenely down the Nile. Two fellow cruisers are bubbling away in the adjacent Jacuzzi while on the ground all hell has let loose, with horses braying, traders shouting and cars hooting on the sweltering streets of Luxor.
Modern day Egypt is noisy, dusty and unpredictable, so a cruise seems the civilised way to visit the wonders of an ancient civilisation.
Just a short way down the Nile statues of deities gaze serenely down as they have done for centuries, oblivious of revolutions, changes of government and even huge coach parties of Russians and Americans who trample through their palaces and temples.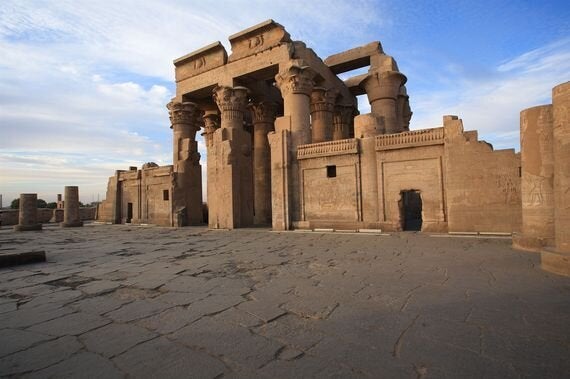 Highlights of this cruise include stop -offs at the East Bank, home to Luxor temple and the huge complex of Karnak covering 10 acres dedicated to the Theban gods. The West Bank is where I finally see the Valley of the Kings, which contains many of the tombs of Pharaohs from the New Kingdom, including Tutankhamun and Rameses the Great. Emerging blinking into the sunlight like dusty Indiana Joneses our party reflects on the untimely death at 18 of Egypt's famous boy-king and by comparison the longevity of Rameses II who lived to 97 and fathered hundreds of children.
Nearby is the home of Howard Carter who found the steps which led to the discovery of Tutankhamun's tomb in 1922 and we can still see Carter's gramophone player and typewriter in situ in the tiny house where he lived and documented his important revelation.
There are literally hundreds of tombs and statues here and a wealth of hieroglyphics to decipher. Luckily we have an enthusiastic and knowledgeable Egyptologist and guide, Addi, who makes the information accessible even for those who don't know their Horus from their Hatshepsut. He manages to make the stories of the gods and kings as gripping as any modern day soap opera with their family feuds, incestuous affairs and murderous plots.
As a newcomer to cruise, I find some of the conventions on board surprising, not least the nightly appearance of 'towel men' - figures fashioned by cabin staff from towels on guests' beds. My offerings evolved from man to monkey over the four night cruise, while a fellow traveller was alarmed to find a huge towel penis on her bed one evening.
Other entertainments on the Mayfair include a Galabeya party - where we don long Egyptian garb purchased from vendors who throw the garments on to the boat in return for money thrown back at them. The results are not 100% haute couture with some of us looking more tat than Tut.
I feel more at home playing at being Agatha Christie at the Cataract Hotel at Aswan, a beautiful colonial hotel built in 1902 where we stop for evening G&Ts overlooking Elephantine Island and watch feluccas gliding by on their sunset cruises. The hotel was a favourite with Winston Churchill, King Farouk and many other famous faces whose images adorn the walls.
We are close to the famous High Dam, finished in 1971.Philae Temple, one of our final stops, sits on a picturesque island and was moved from its original site when the dam was constructed and is dedicated to the goddess Isis.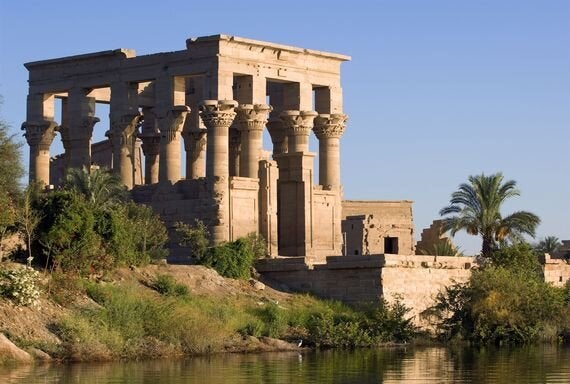 Back on the Mayfair we watch a Nubian dance troupe and I assess my first cruise. I had half expected deck quoits and bingo, but have found instead sumptuous French furnishings, a lovely Juliet balcony in my cabin and an elegant dining room for seemingly endless fine meals and wines.
I fall asleep dreaming of gods and goddesses and strange mythical creatures made of towels.