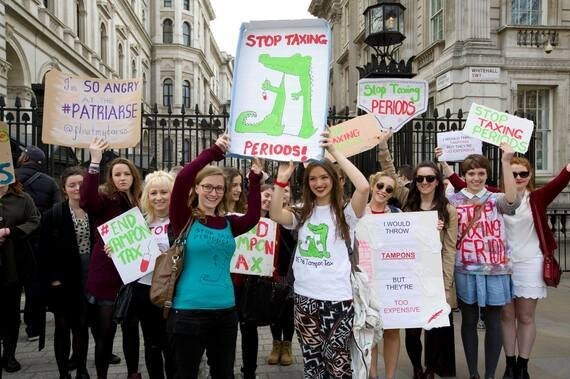 Slip ups on social media, awkward political endorsements from celebs and that uneasy feeling when party leaders are looking directly at you during a party political broadcast....it can only mean one thing: a general election has begun.
This election is set to be the closest in decades. Polls predict that no one will win with an outright majority and every day there is a new horse to back. And in all of this noise it can feel like there is no way of getting your voice heard - the issue you care about out there. Well that's not true. Every day at Change.org we see people getting the issues that matter to them onto the political agenda and into the news.
Here are five ways you can get yourself heard during the election, whether you decide to vote or not:
Don't go for the usual targets
During this period in the run up to the election, known as purdah, big policy decisions and announcements are put on hold. Which means if the government is a decision maker in the issue you care about, don't expect them to respond to your calls until after 7 May.
Although politicians can no longer act as decision makers during this time, they can become influential spokespeople for campaigns. Do some research on which candidates are talking about your issue and get in touch. Politicians are professional campaigners and can really help you get your campaign out there, and win. This is what Caroline Criado Perez did when she campaigned for women on banknotes. Female MPs like Stella Creasy came out in support and helped her win.
Add multiple decision makers to your campaign
Though the government can't make any decisions during this period, don't forget that they are out there trying to win your vote. Use that. Add each party leader or your local party candidates as decision makers to your petition to ramp up the pressure for a response. The Alan Turing campaign - calling for 49,000 gay men prosecuted under indecency laws to be pardoned, received a response directly from Nick Clegg and Ed Miliband.
In every election there is always a moment when a party or a broadcaster has tripped up and this can create an opportunity to get your issue into the spotlight. Big issues are important, but it can be hard to make them sound urgent. In this election think about the little thing that makes the big thing come to life - particularly around issues of gender, race and disability. Earlier this year the broadcasters announced that the leaders' debates would only include four of the parties running, all four were male leaders. A young voter said: "By excluding a party with a female leader, we are sending a clear message to the public - politics is still an old boys club" and so she started a petition to get the debate broadened. With over 200,000 signers she clearly tapped into something - soon the broadcasters were renegotiating the TV debates deal.
Campaigning on local issues can have the most direct impact on your life. And during election period party candidates will be especially keen to support local issues. What are the issues that mean the most to the people in your community? Get them on the agenda of the candidates campaigning. Find out about local hustings in your area and go along to ask the candidates if they support these issues and ask what they will do to help. Local campaigns can gain national attention, like the campaign to save the New Era Estate which captured the attention of the entire country by making national headlines.
So don't sit around and say the election doesn't make a difference - it's the best time to campaign.