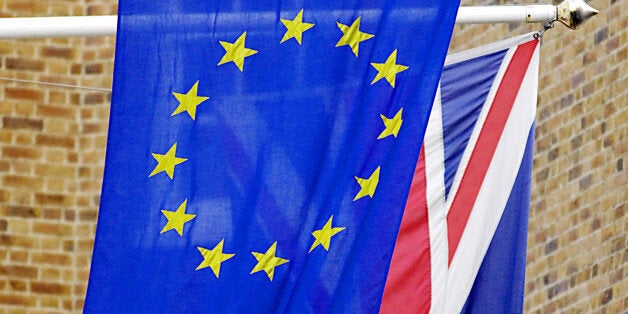 Today, on the tube I witnessed a hate crime. A Muslim woman in a hijab was violently pushed by a white male whilst leaving the train. Confronted by another guy (also a Muslim as I found out later) the perpetrator became extremely violent. Threats of going to the police were made but no action was taken. It was all finished in a moment but it clearly upset the victim and others on the train. And it is casual hate crime like this often goes unreported.
Ironically, this incident happened as I was returning to the office after the official launch of a national anti-hate crime campaign #BetterThanThat. This initiative is a direct response to Home Office data indicating that the number of reported offences motivated by race or religion rose by 41% following the EU referendum. The campaign is backed by PM Theresa May MP, has cross-parliamentary support and involves over 20 organisations working together to reduce hate crime.
Post-referendum we have witnessed increased levels of physical and verbal violence as well as acts of vandalism towards EU nationals and other minorities living in the UK. Disturbing as these events are it is important to note that the Polish community also received great support and many acts of kindness from the British community. Politicians, community leaders and ordinary citizens voiced their shock and horror as well as assured us that it Britain is open to all.
This generous support sparked the initial idea for the campaign reducing hate crime by promoting the true British values of tolerance and openness. Throughout History Poles and Brits have helped each other in times of great need. While Polish pilots, soldiers and coders fought against Hitler alongside British army in the WWII, the Brits opened up their country to Polish government in exile and allowed Polish troops to settle in their country during and after the war. This deep-rooted friendship is what inspired us to open this discussion with the British community.
In autumn the Polish Cultural Institute decided to start work on the campaign and in just few months we have managed to gather incredible support from groups across the political, racial and religious spectrum. We are proud to back and launch this campaign and stand shoulder to shoulder with a wide range of community organisations and political leaders all dedicated to fighting hate crime in the UK.
But the most important aspect of the campaign is that everyone can join in. Support Better Than That by following and engaging with the official Twitter and Facebook accounts. Share the campaign video and visuals. Use #BetterThanThat hashtag in your online conversations about hate crime.
Only by uniting and working together can tackle hate crime head on!
Popular in the Community