Last week saw a flurry of amazing new music activity at Emerging Icons. We've had some awesome talent sign up to the site, as well as some fantastic new tunes from acts we've had our eye on for a while now.
We've picked out a handful of our favourite artists to have popped up on our radar this week, because you really need to get this lot introduced to your ears. You can access each artist's profile by following the links below- and if you really like what you hear? Why not tell them about it! Click on the speech bubble next to your favourite tracks on their Emerging Icons page and big them up. It'll add to that artist's buzz on the site and as a result... brilliant things can happen for them. This is the best kind of support you can show!
So without further ado, here are the acts that you really NEED to hear...
We happened upon Molly Wagger by happy coincidence as we cast our eye over the line-up for the Tooting Market Takeover headed up by those jolly folkpop types, I Said Yes. We feel a great sense of injustice that it's taken quite so long to hear about the London-based five-piece, but at least they're now on our radar. Having got together around 2007 in their hometown of Edinburgh, they've been making deliciously colourful electro-folk tunes ever since. We're pretty sure we're not thinking 'colourful' because of this particularly vivid video for 'Able Mable'... it's more to do with the brightly sparkling synths and lively sense of movement in their tunes. Think 'cheerier Radiohead' and 'more electro-fied Arcade Fire' and you're in the right ballpark. This is exceptionally cool songwriting.
Kovak's success to date is incredibly promising for the cause of unsigned music; as their debut single 'Killer Boots' was the first track from an unsigned band to make it onto BBC Radio 2's playlist. Described as Britain's answer to Scissor Sisters by OK! Magazine, their vivacious style of electronic pop is back with new hit in the making, 'Radiate'. It's an unapologetic homage to the retro era of synth-led tunes, circa 1980... light, fun and full of attitude. The Times have already picked up on this classic flavour, hailing Kovak the Blondie for the modern age. With enigmatic frontwoman Annelies Van De Velde holding the mic, they're bound to be setting many stages alight this year, so make sure you check them out now. Radiate is as hot a tune as the name suggests, and well worth adding to your personal playlist...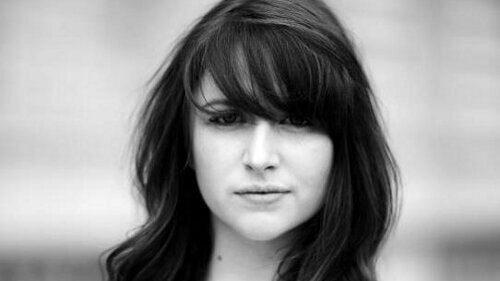 A Girl Called Ruth- Stuck On You
We reckon everyone's partial to a bit of pop. From the coolest indie kid to the heaviest metaller, we all get into it at some point. Bringing an incredibly fresh flavour to the regular pop conventions, A Girl Called Ruth could easily have a hit on her hands with 'Stuck On You'. She does the genre a massive favour by escaping the cloned sound being churned out by most of the manufactured artists clogging up the charts at the moment; to bring something with a little more bite. Growing up in Wales with artists like Avril Lavigne on her CD player has influenced a bit of a rockier edge to the music she makes, as well as having a knack for making her songs impossibly catchy. With artists like Carly Rae Jepsen and Taylor Swift making an impression with their charismatic songwriting at the moment, we can see A Girl Called Ruth having the potential for just as much success.
Between the beginnings that sound like they're about to launch into epic post-rock, the introduction of Mumford-esque vocal and a climb into a gorgeously euphoric chorus; 'Don't Waste My Time' is a tune with plenty of appeal. Having already got the nod from BBC Introducing this year, Man Can't Fly are a band that are simmering with potential to make the break into the mainstream- it's just a matter of time until the rest of the nation realises it. Taking influence from acts like Biffy Clyro, Twin Atlantic and Counting Crows, it's clear to see that the Bradford four piece are aiming high with their 'big' approach to song-writing, and there's no reason why they shouldn't. It's a striking demonstration of able musicianship, not to mention atmospheric enough to cast a spell over a festival crowd. We hope to see them on a bill or two this summer...
The Mourning Suns- Metal Horses
Fresh and unique creativity are qualities we champion in new musicians, and The Mourning Suns are a prime example of just that. To dare to be so different is something to be admired- which may be why they've made the longlist for Glastonbury's Emerging Talent Competition. With their intense and powerfully haunting sound, the Birmingham-based quintet caught the eye of leading blog This Music Wins on the judging panel. 'Warpaint immediately spring to mind on first listen, as does a touch of the sinisterness of Esben & The Witch. But besides the gorgeous crunch and reverberation of the guitars, there is much to be said for the patience with which TMS both choose and subsequently develop their ideas.' We couldn't agree more. The vast cinematic quality of 'Metal Horses' could probably fit quite well in a nouveau-Western soundtrack too; but for now we'll sit here hypnotised by this video mind-warp.
You can follow the happenings of all of these artists by visiting their Emerging Icons profiles and clicking on the star. While you're there, you can add any of your favourite tracks to your personal playlist too. Click on the music note in the player- this guy can show you how...
Popular in the Community