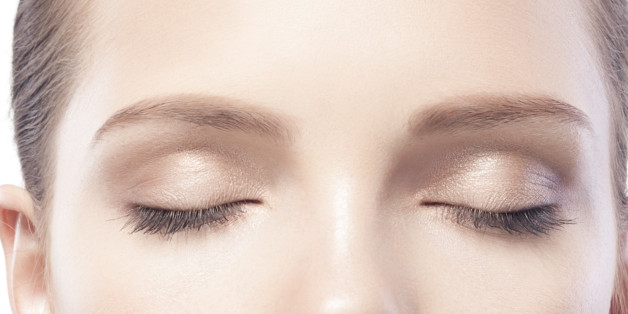 tiler84 via Getty Images

I woke up from my medically-induced coma and quickly felt like I was fully conscious. However, for two weeks, I was assessed as vegetative.
I was still good-fun-Kate and actually very much unconscious - a state where I was aware of my thoughts and everything around me - just completely unable to give any communication signal. I guess it was the closest feeling to waking up inside your own coffin. I wasn't dead or bloody vegetative, I'd suffered a huge brainstem stroke and was diagnosed with locked-in syndrome to boot. Like 20-40% of those declared vegetative, I was misdiagnosed.
I didn't understand how this could happen to me. I was a 39-year-old, 70-mile-a-week running mum, who was in training to scale Kilimanjaro, via the dangerous Western Breach, for my 40th birthday in five months' time.
I over thought 24/7, seven days per week and felt horrific anxiety and fear. Fear that my husband may be encouraged to switch off my life support machine in the early days. I also suffered severe boredom, sleeplessness - because you slept out of boredom during the day - and experienced graphic hallucinations, that no one warned me or my family about. I was scared shitless of dying, then at other times, I wished I could physically pull the plug on my own life support machine.
I could feel hands massaging my lifeless body, but my brain was completely powerless to instruct my body to move. Quite often, I would hear frantic medical activity around me while my medical saviours tried to rescue and save yet another beloved family member in a bed nearby. I'll never forget the relatives' cries of sadness, pain and grief, in the immediate aftermath of death. I'd never seen a dead body before, so that also scared and upset me.
The thought of dying prematurely and leaving my young kids motherless, tormented me and the separation anxiety from my three young dependent kids - India (10), Harvey (8) and Woody (5) - was agonising and all encompassing. I longed to see them and be able to comfort them, though that wasn't physically possible. When they did visit - two weeks after my stroke - they weren't even allowed to lie next to me on my bed for health and safety reasons.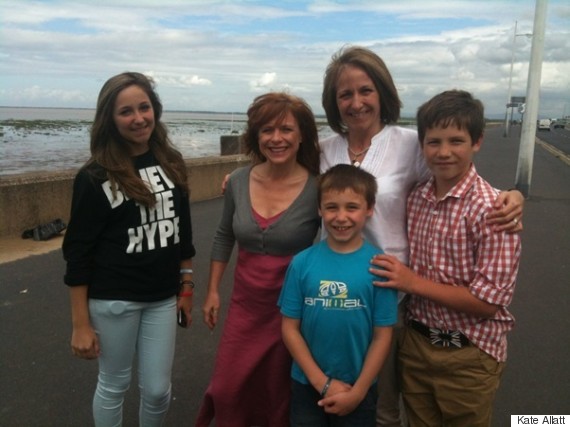 Kate and her children after appearing on the BBC's One Show.
After eight months in hospital I discharged myself, in a wheelchair, doubly incontinent and with no real voice. I had to be at home with my children. Walking out of hospital was the furthest I had walked since my stroke.
Once at home I worked with a physiotherapist every single day. I wanted to be able to run again on the first anniversary of my stroke. Within six weeks I was completely out of my wheelchair and walking with crutches. Another six weeks later and on the day before my year anniversary I did this - my first stroke anniversary shuffle. And I didn't stop there - fast forward 21 months and I ran a 10k race.
Going public with my story to help others has been my passion since my 'bomb exploded' seven years ago. I became the voice for less able people when I ran my global charity - Fighting Strokes - back in 2011. I still offer patient visits, advocacy and pioneer research to help what I consider to be the most vulnerable people in society. I consider myself a stroke activist. Ultimately, communication is a basic human right as I stressed a year ago in my TEDx talk. Every stroke is individual and different as is our response to it.
Success is just the tip of an iceberg. Failures, persistence, sacrifice, discipline, hard work and disappointment, have been my best friends in last seven years. Nowadays, I'm just trying to be the best version of me & adapt to my new 'imperfect' normal. I'm absolutely passionate about helping the less able, who are abandoned, invisible and left without a voice. I realise I'm the ultimate marmite kid - love me or hate me - but I'd rather try (and fail) in life, than not try at all.
To read more about Kate's recovery take a look at her book Running Free: Breaking Out from Locked-in Syndrome. Kate can be found tweeting @KateAllatt.
Life Less Ordinary is a weekly blog series from The Huffington Post UK that showcases weird and wonderful life experiences. If you've got something extraordinary to share please email ukblogteam@huffingtonpost.com with LLO in the subject line.